Microsoft says Windows 10's free upgrade offer is coming to an end soon, but questions remain [updated]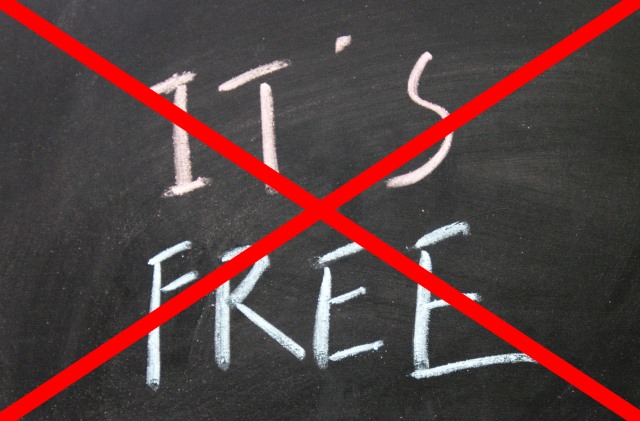 When Microsoft announced Windows 10 back in 2014, it confused people in a couple of ways. Firstly, everyone was expecting it to be called Windows 9, and, secondly, when Terry Myerson, Microsoft's executive vice president of Operating Systems said the OS would be free for the "first year", which left pretty much everyone wondering what that actually meant.
Talk of "Windows as a service" had people thinking that Windows 10 might follow the same yearly subscription model as Office 365, but as we now know, that wasn't the case. Windows 10 is currently a free upgrade to users of Windows 7 and 8.1, but that offer is drawing to a close.
SEE ALSO: Microsoft says Windows 10 is now on 300 million devices
Microsoft confirms today that it has no plans to extend the free offer past the first year. If you want Windows 10, and you haven't yet upgraded (perhaps because you're waiting for the Anniversary Update), you only have until the end of July to act.
Microsoft says:
The free upgrade offer to Windows 10 was a first for Microsoft, helping people upgrade faster than ever before. And time is running out. The free upgrade offer will end on July 29 and we want to make sure you don't miss out. After July 29, you'll be able to continue to get Windows 10 on a new device, or purchase a full version of Windows 10 Home for $119.
To go with that information, Microsoft has included a video offering the top 10 reasons to upgrade to Windows 10.
The big question that occurs to me though, is what happens after the cutoff date, to all those Windows 10 installation files sitting on millions of hard drives around the world. Microsoft has taken the liberty of downloading the required installation files on to a vast number of PCs in preparation for an installation (whether the user wants it or not), but if a user hasn't installed Windows 10 before July 29, will they be able to activate the installation after that date and, if so, will it still be free?
Also if a user hasn't taken up Microsoft on its free offer by July 29, will the software giant be issuing updates to remove all of the nag screens and Get Windows 10 offers from Windows 7 and 8.1 PCs?
I've asked Microsoft these questions and will update this post when I get an answer.
If you haven't yet upgraded to Windows 10, will you be doing so before the free offer expires?
Update: Microsoft confirmed to me that it will begin to remove the Get Windows 10 app from non-upgraded systems after the 29 July. You can read more about this here.
Photo Credit: xavier gallego morell/Shutterstock