UDOO X86 is 10x more powerful than Raspberry Pi 3, and can run Windows, Android, and Linux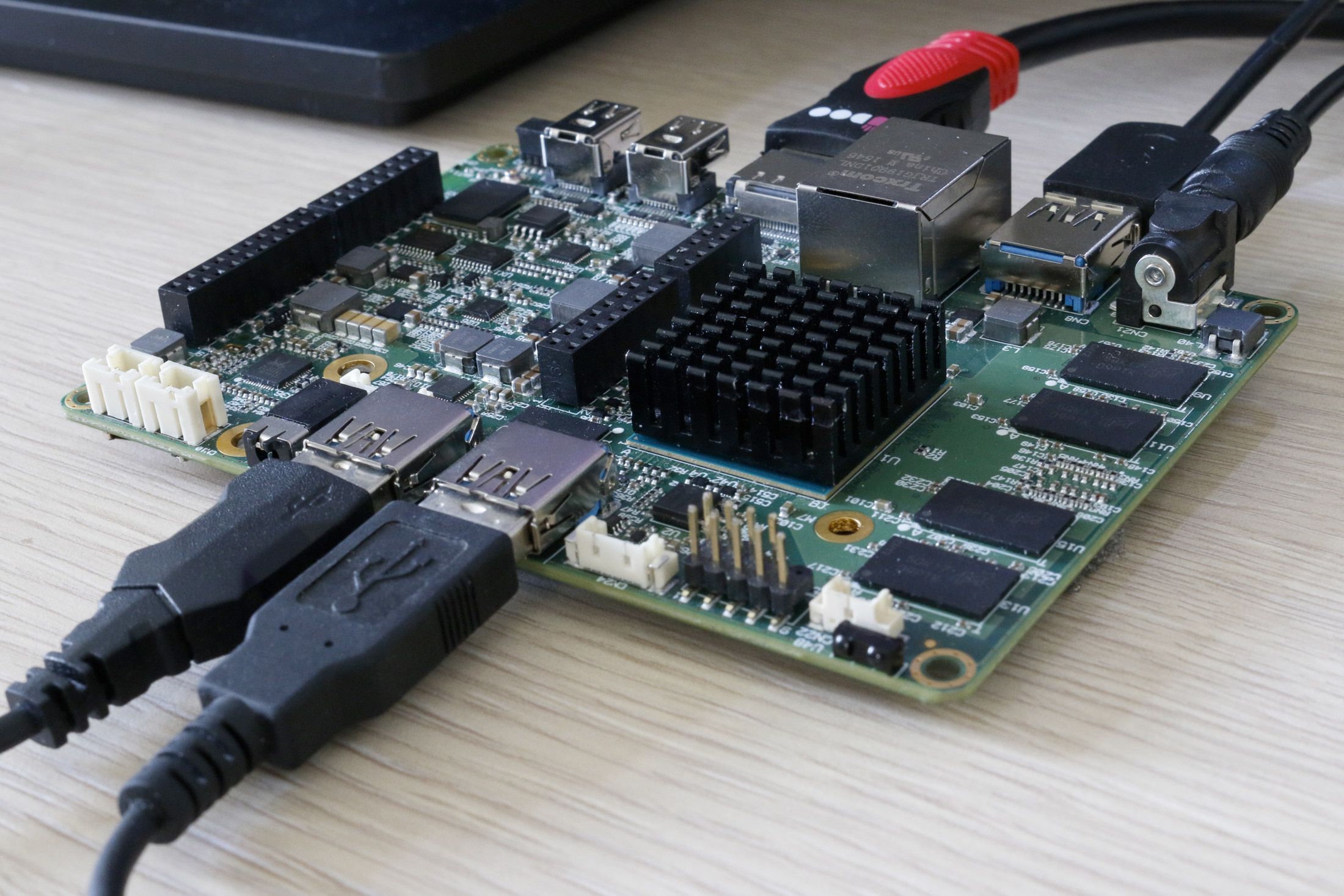 If you're looking for an uncased maker board for a project, then the Raspberry Pi is usually the first choice, not least because it's inexpensive, and powerful enough for most purposes.
However, if you need something with a lot more muscle, then the UDOO X86 certainly fits the bill. Based around an Intel X86 64-bit Quad Core processor, coupled with an onboard Intel Curie Arduino 101-compatible micro-controller, it's got enough oomph to drive three 4K screens at the same time.
The Raspberry Pi's biggest selling point is, arguably, its low cost, and the UDOO X86 naturally can't match that, but the starting price of $89 means it's still a bargain.
The 12cm x 8.5cm device is actually available in three models -- Basic, Advanced, and Ultra.
UDOO X86 BASIC is powered by a 2.00GHz Intel Braswell X5-E8000 processor, backed with 2GB of DDR3L RAM. It costs from $89.
UDOO X86 ADVANCED is powered by a 2.24 GHz Intel Braswell N3160 processor, backed with 4GB of dual channel DDR3L RAM. It costs from $109.
UDOO X86 ULTRA is powered by a 2.56 GHz Intel Pentium N3710 processor, backed with 8GB of dual channel DDR3L RAM. It's the most expensive model, costing from $209.
There is a choice of kits available too which include extras such as an acrylic enclosure, cables, SSD, and wireless connectivity.
All three models have 8GB eMMC storage, SATA connector, M.2 Key B slot and Micro SD card slot. Networking options are Gigabit Ethernet, and (optional) wireless. There are 3x USB 3.0 ports, 2x UART ports on internal pin headers, and three display ports -- 1xHDMI and 2x mini DP++.
You can see the full spec details in the graphic below.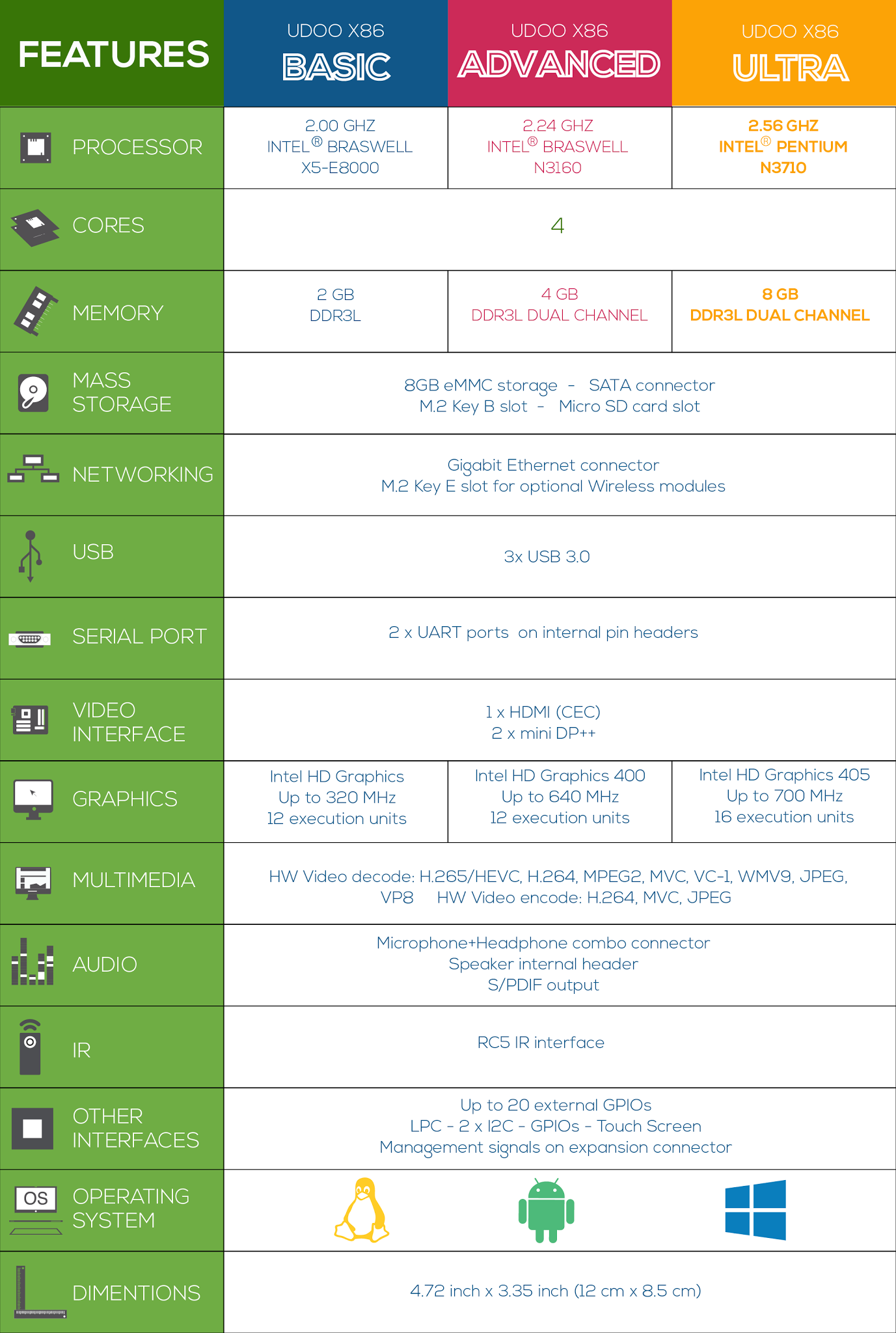 "Not only is it the only maker board capable of running Windows, Android and Linux, it also can run all the software available for the PC world, from gaming to video streaming, from graphical editors to professional development platforms", says Maurizio Caporali, cofounder and product manager.
UDOO is seeking funding through Kickstarter for the board, and managed to exceed its original $100,000 goal in just seven hours. It currently has $622,801 in pledges, with 18 days to go before the end of the campaign.
Find out more, and back it here.