Xiaomi's new Mi Drone starts at just $380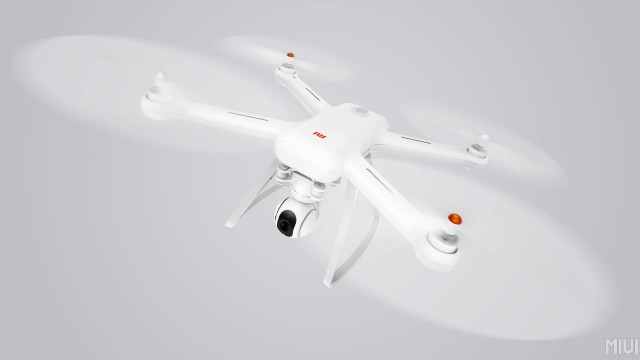 Xiaomi is now entering the drone market, as today the company officially takes the wraps off its new Mi Drone. The device starts at just $380, making it one of the more-affordable offerings in this segment, a price which includes a 1080p camera that's built-into the Mi Drone.
Xiaomi is also making a more powerful version of Mi Drone, which packs a 4K camera, that will be available for about $460. In both cases, the camera is paired with a 104-degree wide angle lens and a three-axis gimbal for image stabilization.
The latter version looks to have a similar camera to the new Yi 2 built-in, as it also uses an Ambarella chip and 12 MP sensor that are capable of true 4K video; the same chip seems to power the GoPro Hero4 Black. The gimbal is said to be able to stabilize up to 2000 vibrations per second, so the video output should look pretty good.
The Mi Drone uses a four-propeller system, with shields that you can detach, which is powered by an internal 5,100 mAh battery. The drone can fly for up to 27 minutes, Xiaomi claims, but it is not clear if that time can be achieved when recording in 1080p or 4K mode.
Xiaomi also claims that you will be able to stream in 720 "with low latency" from up to 2 km (1.2 mi) away. There appears to be no risk of losing the camera in case the battery drops far enough, as it will return "home" once it reaches a certain level. An alarm on your smartphone will let you know when that happens.
There are different autopilot options included, like automatic take off and landing, circling an object that's on the ground, tapping to fly and waypoint flight path planning. There is also real-time location tracking, and hovering at the edge of no-fly zones. Mi Drone uses both GPS and Glonass, but also vision-based positioning, so it should work in most places.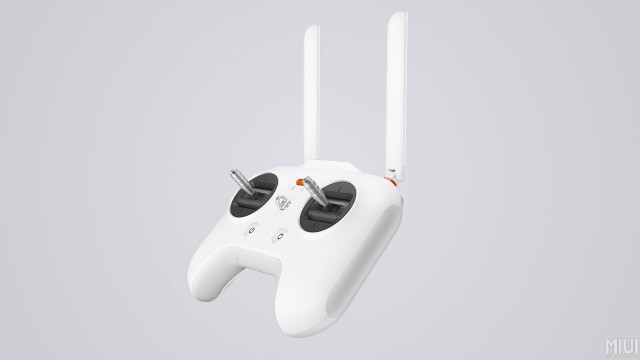 To control the Mi Drone, Xiaomi is including a remote control in the package. It connects via Bluetooth to the device, and lets you use your smartphone to see what the drone is recording and control certain things.