Behold the 2016 OMEN by HP gaming PCs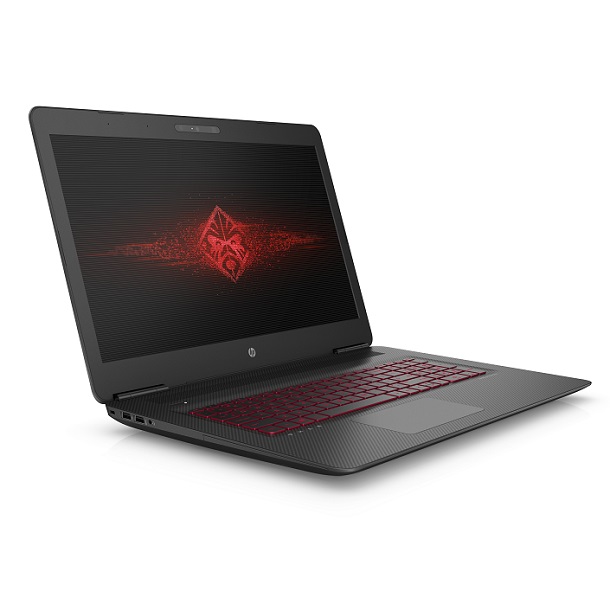 PC gaming is a huge deal nowadays. Not only are consumers playing these computer games themselves, but watching other people stream them on services like Twitch and YouTube Gaming. While prior generations of humans enjoyed watching "classic" sports such as baseball, basketball and football, modern millennials -- some of whom like the aforementioned sports too -- are increasingly spectating e-Sports. In other words, video games are beyond mainstream -- they are no longer just a hobby, and certainly not just for kids.
Today, HP announces that it is refreshing its "OMEN" gaming brand. These gaming PCs have the normal elegance of high-end HP computers, while also blending in youthful -- yet tasteful -- styling to appeal to gamers and millennials. Even if a consumer isn't necessarily a hardcore gamer, these OMEN branded desktops, laptops, and monitors are drop-dead gorgeous, and should appeal to all PC enthusiasts. The beauty is not skin deep, however, as HP has equipped these machines with high-end specs too.
"Featuring a Dragon Red backlit keyboard with OMEN branding on the keyboard deck and on the black shadow mesh laptop lid, the OMEN laptops run cool with a dual fan design to maintain top performance. The 62 watt battery sits flat and towards the front of the machine to allow more cooling surface area and airflow for thermal management without sacrificing performance. Powerful NVIDIA GTX graphics up to 965M and up to 6th Generation Intel Core i7 quad-core processors equip gamers for any challenge or challenger", says HP.
This slideshow requires JavaScript.
The company also shares, "engineered with the power and tuning for virtual reality, the OMEN Desktop features the latest NVIDIA GeForce GTX 1080 graphics to perfect the gaming experience. The unlocked Intel Core i7 processor delivers the performance required to keep up with the most demanding games and VR experiences. Optional liquid cooling, an advanced thermal system, keeps it running quiet and cool to virtually eliminate video lag time. The OMEN Desktop is upgradeable with tool-less access to the hardware to allow gamers to crank up gaming power with customizability"
All of the laptops come with a 6th generation Intel Core i7-6700HQ processor, which is very popular for gamers. In addition, they can be configured with an Intel RealSense camera, good for both 3D and Windows Hello.
For some reason they all have Windows 10 Home rather than professional. While I normally prefer the pro version of the operating system for the wonderful Bitlocker, gamers would not likely implement that encryption due to the performance hit to the disk. After all, gamers like to squeeze every bit of power from their rigs.
This slideshow requires JavaScript.
The 15.6-inch variant can be had with either 8GB of RAM, GeForce GTX960M and a 1080p display, or 16GB of RAM, GeForce GTX965M and UHD -- the former being a Best Buy exclusive, and the latter only at HP. Believe it or not, the UHD model only loses 30 minutes of battery life compared to the 1080p model, which gets up to 6.5 hours.
This slideshow requires JavaScript.
The 17.3-inch model only comes in 1080p. This is a bit disappointing, as a higher resolution would better suit a larger display. It does get 12GB of RAM, to go with a GeForce GTX965M, however. Believe it or not, this behemoth gets better battery life than the 15.6-inch models. Thanks to a larger battery, it tops out at 8.5 hours. Nice!
This slideshow requires JavaScript.
The OMEN desktop comes with a 6th generation Intel Core i7-6700k processor, and can be configured with up to 32GB of RAM. You can even add the high-end NVIDIA GTX 1080 Founder Edition, but this will likely cause the price to skyrocket. AMD fans can opt for a Radeon R9 390X -- also a great GPU.
This slideshow requires JavaScript.
In addition to these beautiful gaming machines, HP is also introducing an all new QHD display. It features a resolution of 2560 x 1440 @ 75 Hz, 300 nits brightness, 5 ms response, and 100-percent RGB. For connectivity ports, it has two HDMI, and a single DisplayPort. It even features a USB hub, but for some reason it is only 2.0 rather than 3.0 -- odd choice.
This beautiful 32-inch monitor should work brilliantly with all of the new OMEN machines. However, it only supports AMD FreeSync and not NVIDIA's G-Sync. In other words, while a desktop running the godly NVIDIA GTX 1080 will offer amazing performance, only an AMD GPU configuration, such as the aforementioned Radeon R9 390X, can leverage the silky smooth technology that FreeSync offers. Hopefully NVIDIA will embrace the open FreeSync solution in the future -- I won't hold my breath, though.
Speaking on the company's intention for OMEN, Kevin Frost, vice president and general manager, consumer personal systems, HP Inc. explains, "we created OMEN by HP for gamers who need their PC to deliver a great experience while also allowing them the flexibility to choose the level of performance and design that fits their needs. The new OMEN platform offers the features gamers rely on --power for battling on the go, graphics for smooth gameplay and advanced thermal cooling to tackle the latest AAA games. The OMEN by HP delivers gamers what they need to strike first, and last".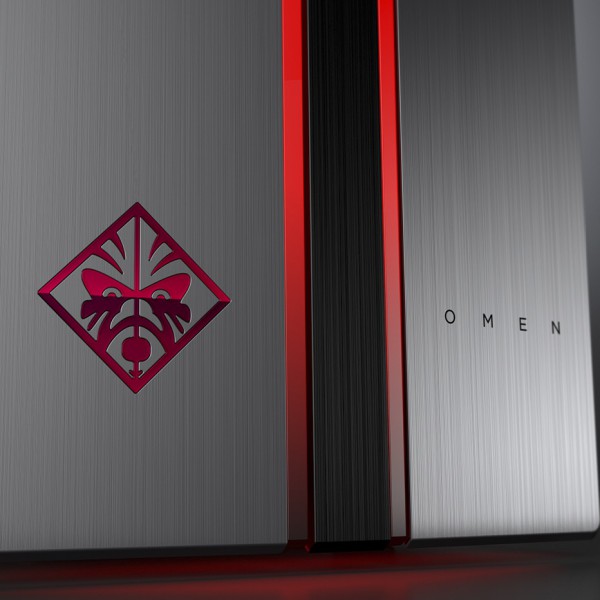 Based on specifications and design -- including the beautiful diamond logo -- I would say Mr. Frost and HP have met their goal for the 2016 OMEN line. The laptops, desktop, and the display all look to be home runs.
While we do know both pricing and availability for the laptops, desktop and display pricing is still unknown. HP shares the details below.
The 15.6-inch diagonal OMEN Laptop is planned to be available on HP.com and Best Buy on July 10 with a starting price at $899.99.
The 17.3-inch diagonal OMEN Laptop is planned to be available on July 10 on HP.com starting at $1029.99 and Best Buy with a starting price at $979.99.
The OMEN Desktop is planned to be available on HP.com and select retailers in August.
The OMEN by HP 32 Display is planned to be available on HP.com and select retailers in August.
Which OMEN by HP gear will you buy? Tell me in the comments below.