Linux Mint 18 'Sarah' BETA available now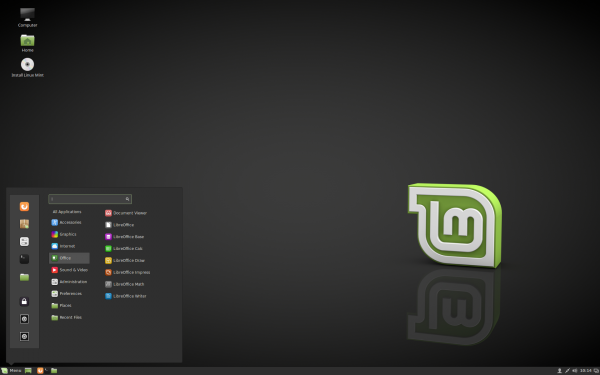 With all of the negative press surrounding Windows 10, many folks in my private life are asking me about alternatives. Believe it or not, Linux is often the answer. The first thing I ask them is, for what do you use your computer? Almost everyone tells me things like Facebook, email, and word processing. Well, a combination of Google Chrome and LibreOffice on top of an easy-to-use distro meets those needs perfectly.
The big decision, however, is selecting a Linux-based operating system. Ubuntu is always a good choice, although Unity can be a bit confusing for a transitioning Windows user. Manjaro is a solid choice too, and I highlighted that recently. Ultimately, however, Linux Mint is probably the wisest choice for someone totally new to Linux -- it is familiar, beautiful, and easy to use. Today, version 18 -- named Sarah -- becomes available with both Cinnamon and Mate desktop environments. While newbies should avoid it until the final release, Linux experts can safely jump in.
"In 2007, Linux Mint 3.1 introduced the 'apt' command, a handy shortcut to apt-get, aptitude, apt-cache and other commands related to package management, and since then this command was improved, slightly, release after release. In 2014, Debian came up with the same idea but implemented it differently. Although their 'apt' command was missing some of the features we supported, it also introduced a few improvements. The Debian 'apt' command made its way into Ubuntu and many tutorials now refer to it. In Linux Mint 18, 'apt' continues to support all the features it previously had, but also now supports the syntax of the Debian 'apt' and benefits from the improvements it introduced", says Clement Lefebvre, Linux Mint leader.
The update manager is receiving some important updates too. Lefebvre explains, "the main screen and the preferences screen now use stack widgets and subtle animations, and better support was given for alternative themes (toolbar icons are now compatible with dark themes, application and status icons are now themeable and dimmed text is now rendered with dynamic colors). Two new settings were added to let you see and select kernel updates. Even though these aren't really updates, but the availability of packages for newer kernels, the manager is now able to detect them and to present them for installation to you as a traditional update. These are level 5 updates but the new settings let you configure them independently."
While Linux Mint beta releases are usually quite stable and pain free, it is still not recommended to use pre-release software on production machines. With that said, you may want to test it on a virtual machine instead. The final version should be absolutely rock solid, not to mention supported until 2021!
No matter how you decide to install it, you can download the appropriate ISO using the torrent links below. While both desktop environments are nice, I find Cinnamon to be a bit more polished and modern. Those with slower machines may want to opt for the also-nice Mate version, however.