BlackBerry claims its second Android smartphone is 'world's most secure'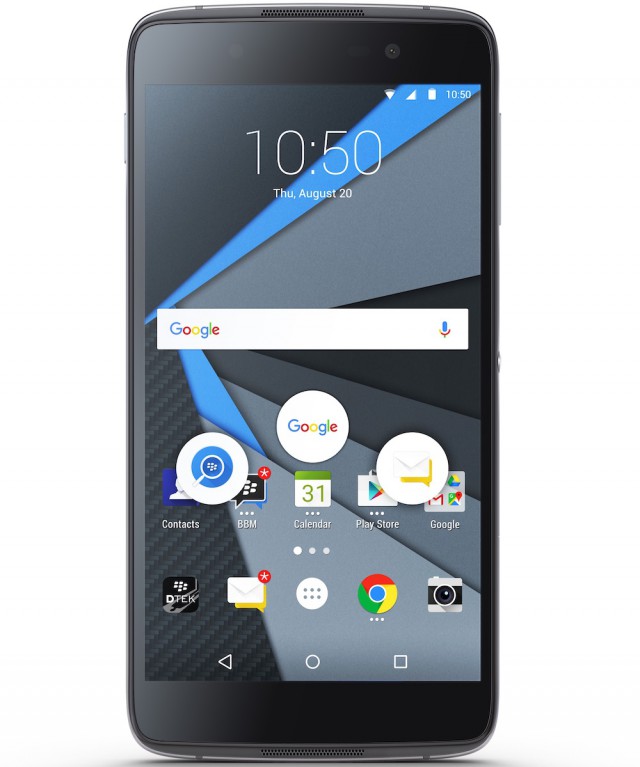 BlackBerry's Priv, hasn't quite been a huge hit with consumers, but the company is not ready to give up just yet as it has introduced its second Android handset, called DTEK50. The selling point? BlackBerry claims that it is the "world's most secure Android smartphone".
The market for privacy and security-focused smartphones seems to be quite small -- insignificant, really -- if we are to look at how poorly Priv and Silent Circle's Blackphone have been selling so far. And it is hard to see how the new DTEK50 will change that.
BlackBerry's second Android smartphone is actually a rebadged Alcatel Idol 4, which is a typical mid-range Android smartphone in terms of hardware specifications. Of course, the main difference lies in the software, which is likely why it costs $299.99 off-contract.
When you look at the smartphones that you can buy for around $300 it is hard to get excited about a rebadged Idol 4, which has a 5.2-inch full HD display, Qualcomm Snapdragon 617 processor, 3GB of RAM, 13MP main camera, 8MP front-facing camera, and a 2,610mAh battery. Those are all fine, but not class-leading in that price range.
BlackBerry has listed a whole bunch of software features that should make IT people super happy, but they may not sound convincing to the contingent who buy most smartphones. Fortunately, the enterprise still likes BlackBerry so at least there's that.
BlackBerry says that the DTEK50 will be available directly through ShopBlackBerry.com in US, Canada, UK, France, Germany, Italy, the Netherlands, and Spain. It will also be offered in other markets across the globe through "more than 40 partners". Those who decide to get a DTEK50 will also get a BlackBerry-branded Mobile Power Pack that retails for $59.99, which is offered until August 8 for free.