Windows 10 Anniversary Update rolling out today -- here's what's new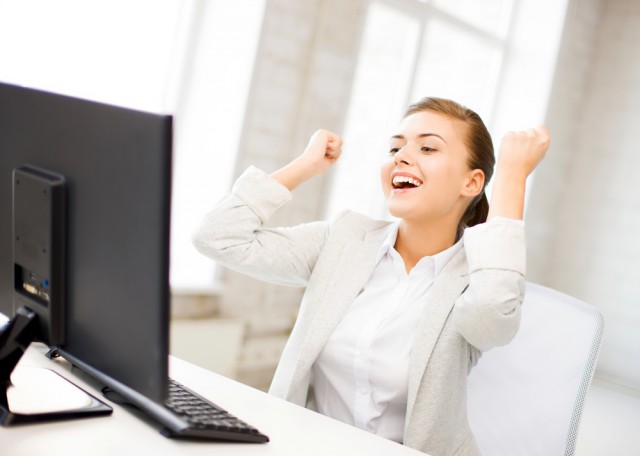 While it may take a while for the Anniversary Update to arrive on all Windows 10 systems, it is slowly rolling out to eager users across the globe, starting with "newer" devices first.
If you're a Windows Insider, or have been following news of the various Insider Preview builds, you'll know there's a lot of new features and improvements in the update. These are the headline changes:
Revamped Start menu -- The All Apps list is now permanently on display, and a small sidebar provides links to Power, File Explorer and Settings. You can choose which links to display.
Android notifications -- You can now view Android notifications -- like missed calls, received messages, and low battery warnings -- directly on your PC.
Windows Ink -- This new addition lets you draw on your computer desktop and programs using a stylus or your finger, and add smart sticky notes.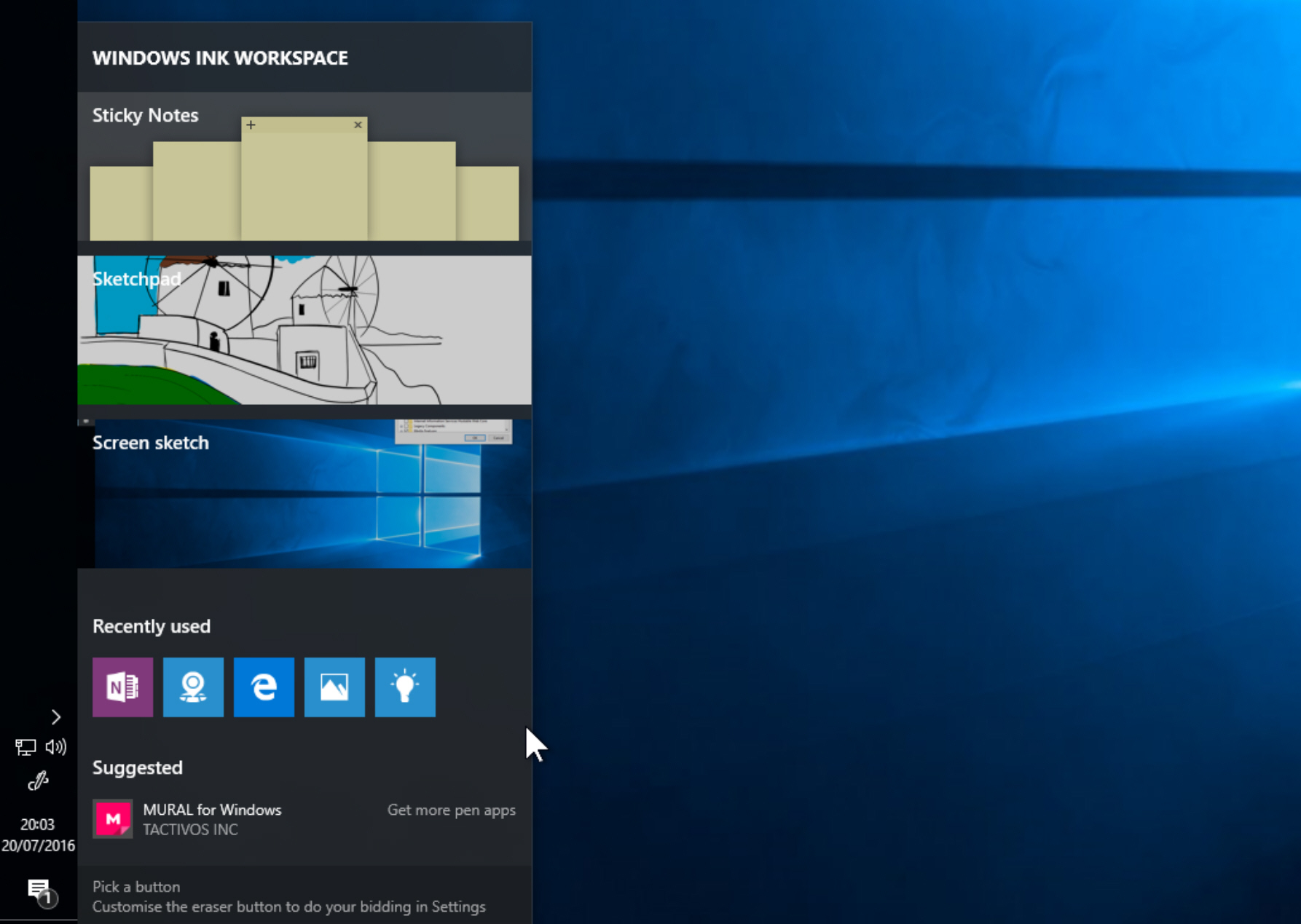 Improved Task View -- Managing multiple virtual workspaces has been made easier in the new update. You can now move a window from one desktop to another by right-clicking it, and pin windows so they appear on all desktops -- an incredibly useful feature.
Cortana improvements -- You can use the digital assistant from the lock screen, and it is easier to search for music and Office 365 documents too. It's a lot smarter, and will alert you if you try to add an event to your calendar that clashes with another event. Microsoft says there are now over 1,000 Cortana apps available in the Windows Store. Oh, and Cortana will be available on Xbox One in the US and UK.
Edge improvements -- As well as support for extensions (such as Pinterest's "Pin It Button", Amazon Assistant, AdBlock, AdBlock Plus and LastPass), there's a new history menu, and the browser can automatically clear browsing data when you exit it.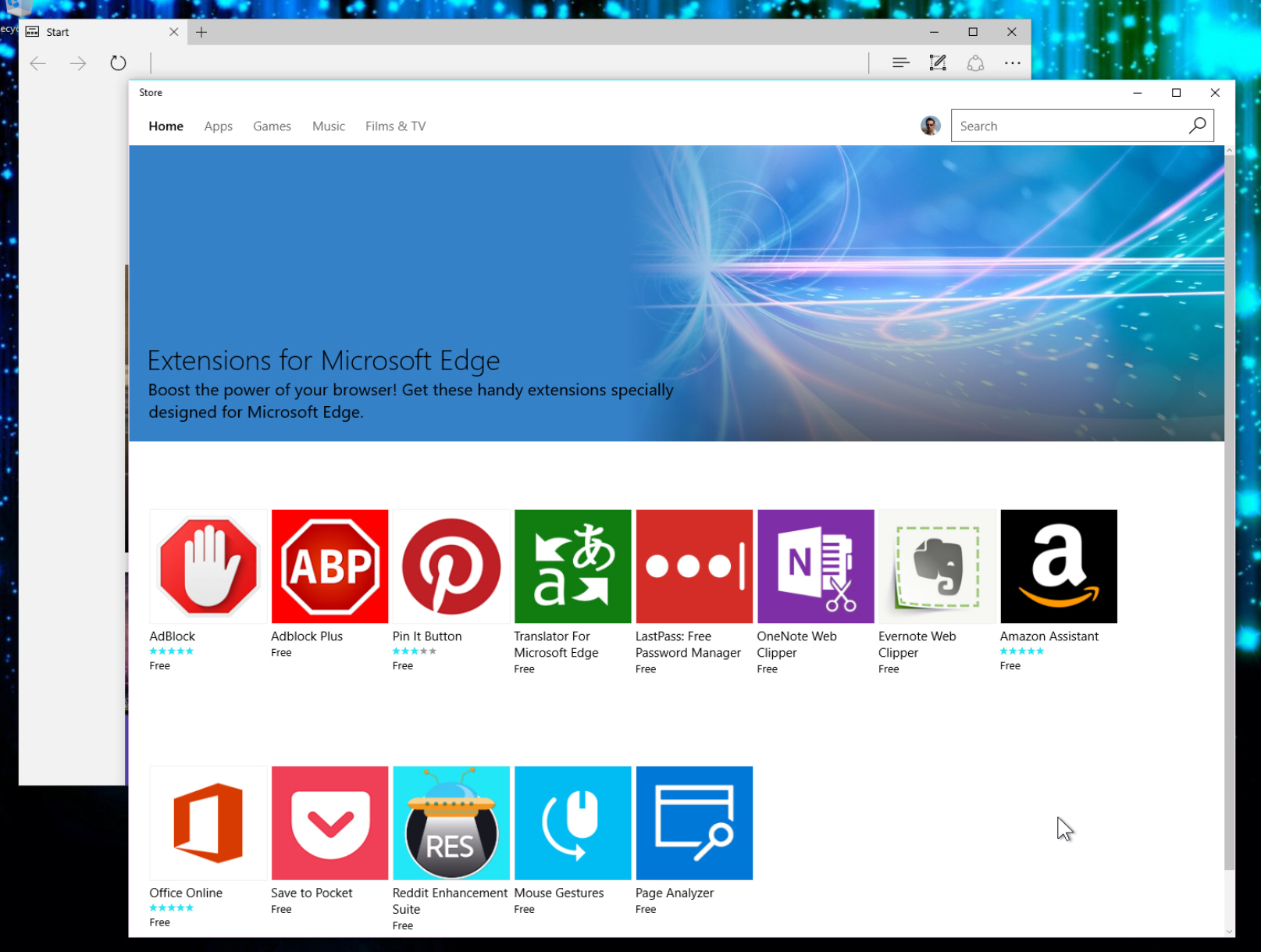 Improved Action Center -- You can choose which Quick Actions appear here, and have much greater control over your notifications.
Active Hours -- Windows 10 updates are still mandatory, but you can now tell the OS when you are at your busiest, and it will avoid installing updates during that time period. You can't tell it you're always busy as a way to sidestep the mandatory updates, so forget that idea.
GNU Bash shell -- A Ubuntu command line inside Windows 10. Only really something developers will care about, maybe, but it's a big inclusion.
New Dark Theme for Apps -- You could switch to a dark theme via a registry tweak in Windows 10, but now you can do it directly through Settings > Personalization> Colors. Scroll down to Choose your app mode and select Dark.
Limited Periodic Scanning mode -- This sets Windows Defender to scan your PC at intervals, even if you have another anti-virus program installed, providing a useful second line of defense.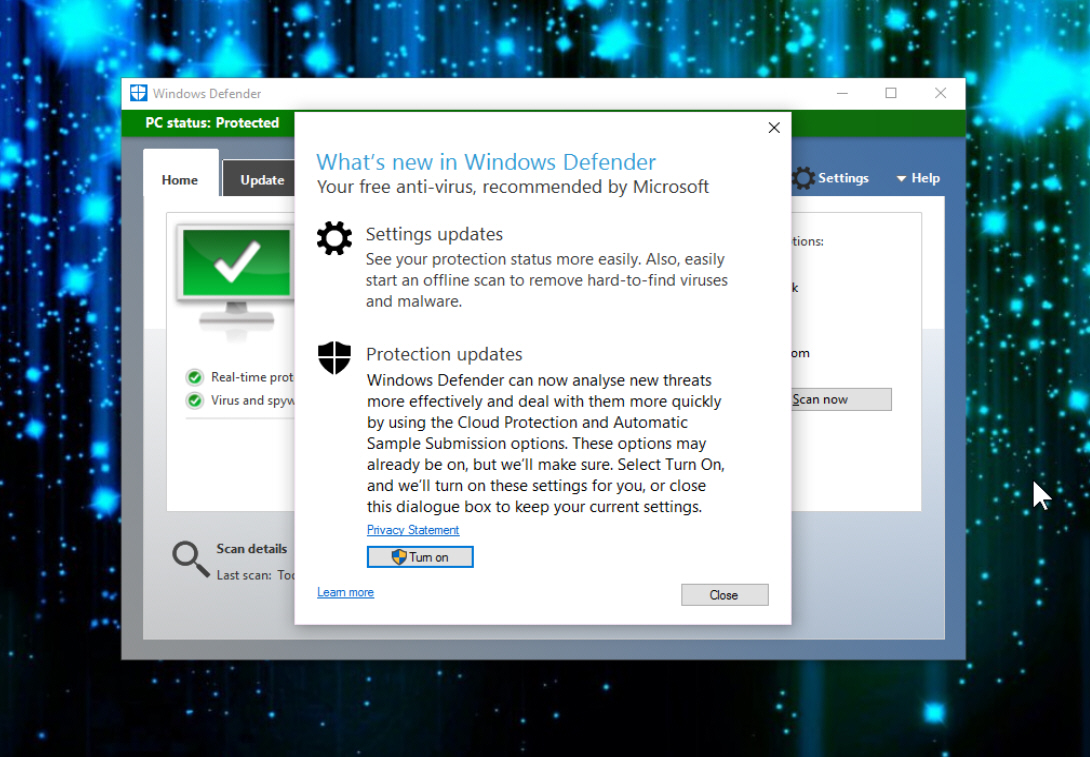 Updated apps -- Most of the pre-installed apps have had improvements made to them.
SEE ALSO: Windows 10 Anniversary Update stops Pro users from disabling annoying features and blocking ads
Microsoft has said the roll-out will be gradual, so you may not see it for a few hours, maybe even longer. To check if the update is available, open Settings, and select Update & security. Click the Check for updates button. The update is referred to as "Feature update to Windows 10, version 1607".
Windows 10 Mobile users will have to wait a little longer as Microsoft says the update will begin rolling out to phones in the "coming weeks".
What new features are you most excited about in the Anniversary Update? Let us know in the comments below.
Image Credit: Syda Productions / Shutterstock