Microsoft apps will be pre-loaded on Lenovo and Motorola Android devices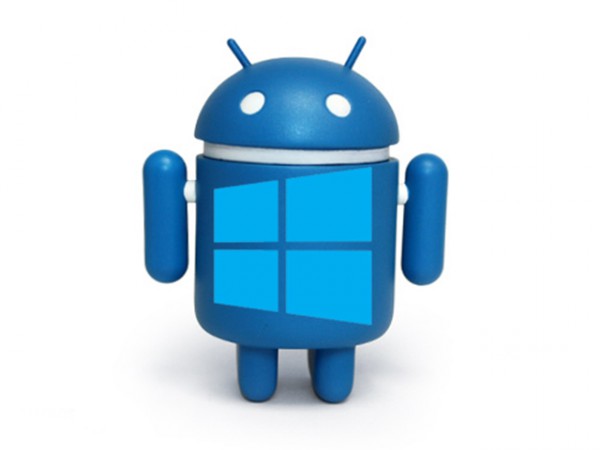 There was a time when Microsoft was seen as the enemy of the Linux and Apple communities. Understandably, at the time, the company only wanted Windows to succeed. Nowadays, however, the operating system is sort of inconsequential. Microsoft seems happy to have its software succeed on 'competitor' platforms such as iOS, Android, macOS, Ubuntu and more.
Today, Microsoft announces that it has partnered with Lenovo on a new mobile initiative. The Windows-maker's productivity apps will be pre-loaded on Lenovo and Motorola-branded devices running Google's Linux-based Android operating system.
"Lenovo will load Microsoft's productivity apps -- including Microsoft Office, OneDrive and Skype -- on select Lenovo devices that use the Android operating system. Lenovo expects to ship millions of these Android-based devices worldwide over the next several years. This expanded collaboration between Microsoft and Lenovo also includes a patent cross-licensing agreement that covers Lenovo and Motorola devices", says Microsoft.
Nick Parker, corporate vice president OEM Division explains, "Microsoft's thrilled that our productivity apps will be pre-installed on Lenovo's premium devices. The marriage of Microsoft's apps and Lenovo's Android-based devices will enable customers around the world to be more productive, more connected and achieve even more".
ALSO READ: Android 7.0 Nougat starts to roll out to Nexus devices
So what exactly does this mean? A few of Microsoft's apps will be pre-loaded on some -- not all -- of Lenovo's Android devices. It is not yet clear if consumers will be able to delete the apps without 'rooting' the devices. With that said, Office, OneDrive and Skype are all great -- there really is no reason to want to remove them.
Are you excited to have Microsoft apps on future Lenovo and Motorola devices? Tell me in the comments.