Syncwire's four-port USB charger is great for traveling [Review]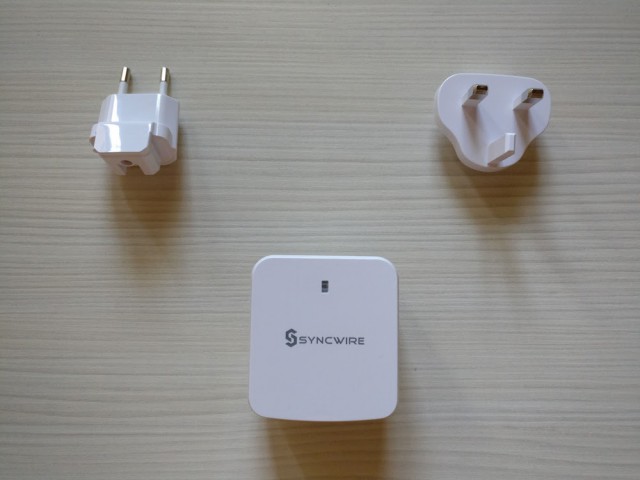 Multiport USB chargers are great for topping up the battery on a couple of mobile devices at the same time when you are on the go. They do not take much space in a bag, only require a single wall socket, and support a wide range of smartphones and tablets. Some are better than others though.
Syncwire's four-port USB charger is designed with travelers in mind. The main benefits, over many other multiport USB chargers that you can find, are the included travel adapters that allow it to be used with US, UK, and EU sockets and its cord-free design that allows it to be plugged right in and take up even less space.
I have reviewed two other multiport USB chargers, one by Choetech and the other by Tronsmart, and in both cases you have to swap the cable if you need to travel to a place that requires a different plug. The cable is nice to have if you want to put the multiport USB charger on a table or bring your smartphone or tablet closer to you while it's charging, but it takes a bit of a space in your luggage.
Remember, you still have to carry a matching number of USB cables for your mobile devices, and this holds true for Syncwire's offering too as there are no USB cables provided in the box.
Syncwire's four-port USB charger comes with a US plug baked in. To switch to a UK or EU plug you have to insert the supplied travel adapter. To do that you have to fold in the US plug and slide the adapter that you need over it. It's easy and works very well. The travel adapter connects with a reassuring click to let you know it will stay in place.
Another area where Syncwire's offering differs from other multiport USB chargers is the port configuration. There is no Quick Charge support here, so if you have a newer Android smartphone you may experience slower charging speeds than if you were using the original adapter.
The port configuration is rather interesting, as there are two 1A ports and two 2.4A ports. Syncwire tells me that the former are meant for smartphones (that are likely to have smaller batteries) and the latter for tablets. You may be tempted to use the higher-power ones when you want to increase the charging speed though, but you should know that this will affect the battery over time.
Personally, I'd love to see a version with two Quick Charge ports and two standard (1A) ports, as I believe that this configuration would make more sense in the long run. Quick Charge is becoming more popular in Android smartphones and there are even Quick Charge-enabled wireless chargers, like the Choe Qi that I reviewed.
As it stands though, it is still easy to recommend this charger for traveling. The port configuration will serve most people just fine, and the provided travel adapters add a great deal of value. The price is attractive too.
Syncwire currently sells the four-port USB charger for $16.99 on Amazon in US and £13.99 in UK. There is a lifetime warranty on the product. For BetaNews readers, there is a 20 percent off promo code -- HRIVULG2 -- that is good until September 10.