Apple AirPods will forever change the wireless headphone industry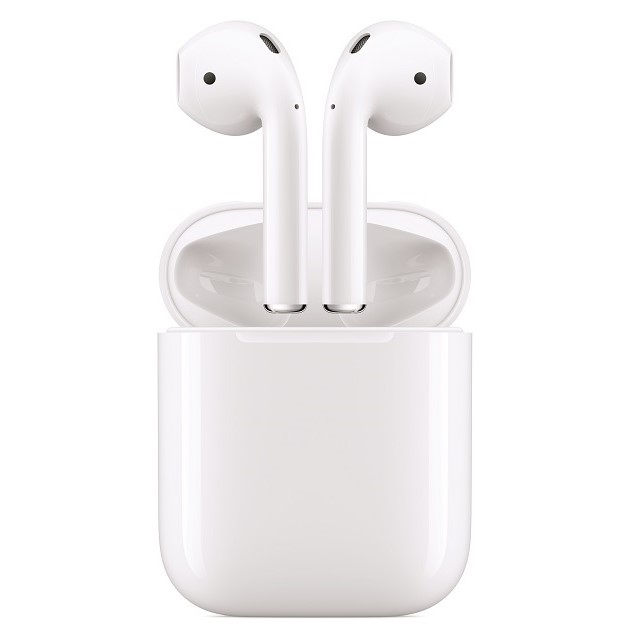 When Apple does something, markets react. The company is not the first to remove a 3.5mm headphone jack from a smartphone, for instance, but it will be the only one to cause the headphone industry to pivot. The decades-old audio port was just begging to die, and today, with the iPhone 7, the jack's death-clock officially starts counting down.
Further burying the 3.5mm jack and wired headphones overall, Apple today introduces its new AirPods to the world. These are no mere wireless headphones, but a total reinvention. Chocked full of ground-breaking technology, they are poised to be wildly popular with iPhone, iPad, Apple Watch and Mac users.
"AirPods eliminate the hassles of wireless headphones, by just flipping open the lid of its innovative charging case and with one tap, they are instantly set up and ready to work with your iPhone and Apple Watch. Advanced sensors know when you are listening and automatically play and pause your music. Using Siri, AirPods allow you to access your favorite personal assistant with just a double tap. This revolutionary experience is enabled by the new ultra-low power Apple W1 chip, which enables AirPods to deliver high-quality audio and industry-leading battery life in a completely wireless design. AirPods will be available starting in late October", says Apple.
The iPhone-maker further explains, "the all new Apple W1 chip enables the groundbreaking innovations in AirPods, with dual optical sensors and accelerometers in each AirPod that work with the W1 chip to detect when AirPods are in your ear, so they only play when you are ready to listen. Simply remove them to automatically pause the music, or just remove one to have a conversation and automatically resume when you put it back. Access Siri with a double tap to your AirPods to select and control your music, change the volume, check your battery life or perform any other Siri task. An additional accelerometer in each AirPod detects when you're speaking, enabling a pair of beam-forming microphones to focus on the sound of your voice, filtering out external noise to make your voice sound clearer than ever before".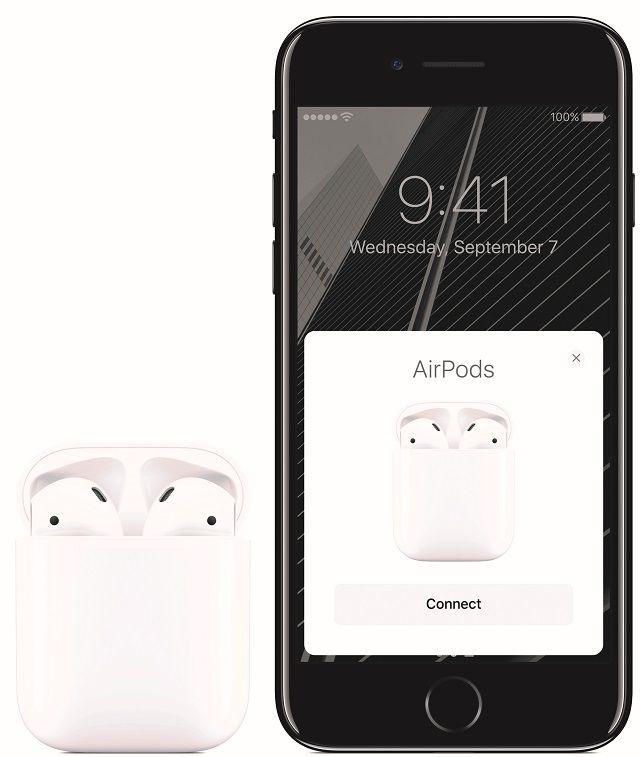 Like I said earlier, these are no mere wireless headphones. Apple has removed all of the pain points from traditional Bluetooth headphones -- no tedious pairing or disappointing battery life. While listening to music on the AirPods will only last 5 hours before the battery depletes, the included carry case doubles as a charger that can provide 24 hours of use. Wow!
ALSO READ: Belkin unveils the 'Lightning Audio + Charge RockStar' adapter for Apple iPhone 7
What I really love is that you can use both of the AirPod ear pieces for stereo sound, or just one for Siri or voice calls. AirPods are intelligent enough to know when you only have one in -- they know what you want. The microphones will even detect your voice position for optimal pick-up. How cool is that?
If you are interested in purchasing these revolutionary wireless headphones, Apple will sell them to you in October for a reasonable $159.99. As long as your Apple devices are running iOS 10, watchOS 3, or macOS Sierra, you are good to go.
Will you buy them? Tell me in the comments.