Linux Mint 18 KDE is here -- download the open source Windows 10 alternative now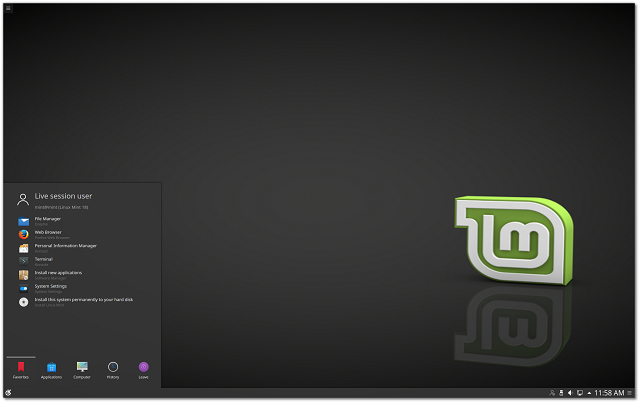 Regardless of your feelings about the iPhone, you cannot deny that this week belongs to Apple. The company is certainly dominating much of the world's attention. With that said, there is certainly more going on in the technology world than a new version of a popular smartphone. Some desktop Linux users for instance, would probably be more excited about a new version of a distribution, and today, a significant OS sees release.
What is the desktop OS of which I speak? Linux Mint 18 'Sarah'. True, that distribution is not really new, but this variation is -- KDE. Yes, a new version of Mint -- featuring the Plasma desktop environment and associated apps -- is available today. Could the open source operating system be a good alternative to Windows 10?
The Ubuntu-based KDE distro receives five years of support -- the same as other Linux Mint 18 versions. This means you can work anxiety free until 2021. At that point, you can upgrade to a fresher version -- if you haven't already, that is.
ALSO READ: How to: Install Google Chrome web browser on Ubuntu Linux (and uninstall Firefox)
Linux Mint 18 KDE features the Plasma 5.6 desktop environment, which is very beautiful and chock full of features. If you are someone who is very particular about your desktop setup, you get very many customization options to make it perfect. You can see an example of KDE Plasma 5.6 in action below. Pretty, right?
Like Cinnamon, Plasma offers a user interface that is reminiscent of older Windows operating systems, such as XP, Vista, or 7. If you, a friend, or family member is still running an old version of Windows on fairly older hardware, Linux Mint 18 KDE could be a wise alternative to Windows 10. You may feel right at home.
ALSO READ: Elementary OS 0.4 'Loki' Ubuntu-based Linux distribution achieves stable release
While I love the latest version of Microsoft's operating system (and highly recommend it), not everybody does. Not to mention, the upgrade to Microsoft's OS is no longer free. Guess what is free, however? Linux Mint 18 KDE! If you have at least 2GB of RAM, the Linux-based operating system could bring your aging computer into 2016 and beyond.
Plasma offers plenty of options to 'make it yours', but it can sometimes be confusing -- there can be such a thing as too much choice. If after installing it you find it overwhelming, I would suggest going with the tried and true Cinnamon desktop environment instead. That seems to be the major focus of the Linux Mint team too.
The Mint team is also including the Kubuntu backports ppa, which it promises will provide newer updates to KDE Plasma. Fans of the desktop environment should enjoy this immensely.
Ultimately, this could prove to be the best Linux-based operating system featuring KDE. Not only will you get long term support, but a modern version of Plasma. Not to mention, the Ubuntu base makes it rock solid and easy to use.
If you are ready to download it, you can use the below links. Before you do, however, I suggest reading the release notes.
Download:
Are you a fan of KDE Plasma, or do you prefer a different desktop environment? Tell me in the comments.