How to stop your Mac from automatically downloading macOS Sierra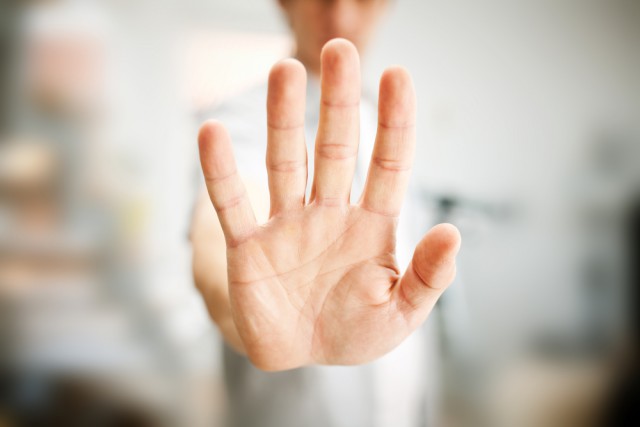 Apple is doing something out of the ordinary. Shortly after launching macOS Sierra, it started to automatically download the latest version of the operating system onto Mac devices. This is great if you want to upgrade to macOS Sierra now, but annoying if you planned to wait a bit longer to make sure all the major kinks are ironed out, or want to forgo the upgrade altogether.
Fortunately, it is very easy to close the door shut on any attempts to push the large setup file onto your device. All that you need to do to prevent macOS Sierra from automatically downloading on your Mac is to disable automatic updates.
The setting -- called Download newly available updates in the background -- can be found in the App Store menu, under System Preferences. But, before you disable it, there are some things that you should know.
The major downside to disabling automatic updates is that you will have to manually download and install any new updates that Apple releases for the OS X iteration that runs on your Mac. This makes it easy to leave your installation unpatched for a long time, which, in turn, could leave bugs unpatched.
You should also keep in mind that, once automatic updates is disabled, your Mac will no longer download and install app updates either, so you may also end up running dated versions of your favorite software. Again, it is up to you to keep them up to date, which, as you very well know, is all to easy to forget about.
Fortunately, if you do decide to disable automatic updates Apple will still push "system data files and security updates" to your Mac -- they will be installed automatically, so your device will at least be current on the latest security patches.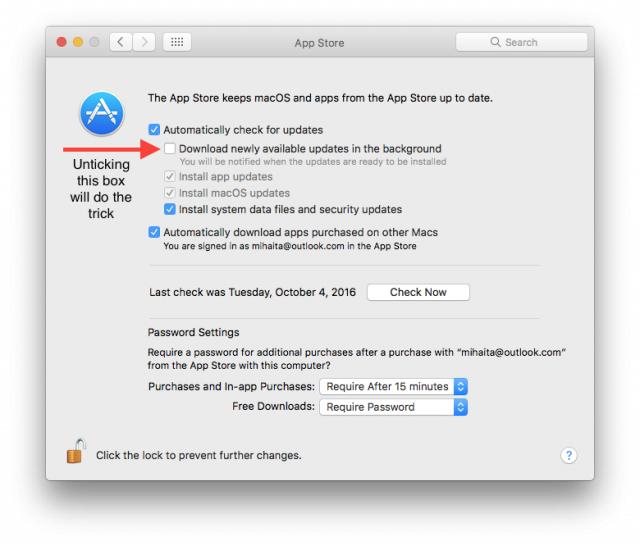 If you decide that you still want to disable automatic updates, simply untick the box next to the Download newly available updates in the background setting, as shown above. Once that's done, macOS Sierra will not automatically download onto your Mac.
If the damage is already done though -- the setup file was automatically downloaded on your device already -- you can simply delete the Install macOS Sierra app from your Applications folder. Following the steps above will prevent this from happening again.
Photo Credit: Kostenko Maxim/Shutterstock