Ultimate Ears unveils limited edition 'Yaqui Day of the Dead' UE BOOM 2 Bluetooth speaker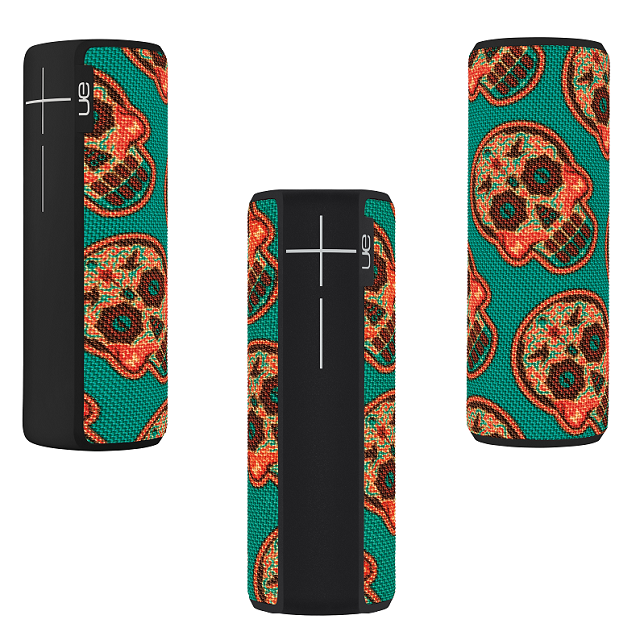 If you need a portable Bluetooth speaker, you can never go wrong with Ultimate Ears. All of the company's products are great, with a focus on listening to music and having fun. Some of its wireless speakers even support Siri and Google Now.
The company's UE BOOM 2 is a personal favorite. Not only is the Bluetooth speaker rugged and well-designed, but it produces satisfying audio too. Today, Ultimate Ears announces an all-new limited edition version called 'Yaqui Day of the Dead'. It retains the same 15-hour battery life and long 100 foot range, but adds a new design by a famed artist.
This limited edition version of the waterproof speaker features 'Oaxacan sugar skulls' which are commonly used as decoration for Mexico's "Dia De Los Muertos" (which translates to "Day of the Dead"). Coincidentally, this holiday occurs on the same day as Halloween (October 31) -- the skulls can work for both, really.
READ MORE: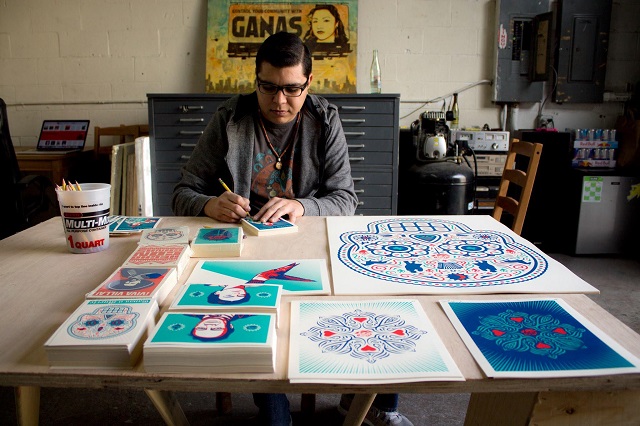 This limited edition speaker's appearance was designed by artist Ernesto Yerena Montejano. Who exactly is this person? You can read his bio below.
Ernesto Yerena Montejano was born in El Centro, CA, a mid- sized farming town bordering Mexicali, BC, MX. Fueled by his cross-national upbringing, his art practice reflects his observations of the views and interactions between the Mexican communities living on both sides of the U.S.-Mexico border. The artist shares narratives of his conflicts of identity that he feels are kindred to what many Chicanos of these communities experience.

Although Yerena identifies as Chicano he also strongly identifies as Native/Indigenous to this continent which is often seen in his work. His work depicts his frustrations with the oppression in his community as well as creating work in solidarity with the community in the defense of dignity and rights. Through his brazen imagery, the artist brings political concerns to light with subject matter that depicts cultural icons, rebels and everyday people voicing their stance against oppression.

In 2008 Yerena created the Hecho Con Ganas publishing project in which he produces politically and socially conscience images that are produced in limited edition silkscreen prints. Highly recognized for his activism, Yerena is the founder and curator of the Alto Arizona Art campaign (2010) as well as a founding member of the We Are Human campaign (2009). Yerena has collaborated on many thought provoking projects which include artists Zack de la Rocha, Shepard Fairey, Manu Chao, Ana Tijoux, Chuck D to name a few.
You can purchase the Yaqui Day Of The Dead UE BOOM 2 on October 11, exclusively at ultimateears.com. While the price is not yet listed, it should sell for the same $199 as the standard models; that was the case for previous limited edition versions of this speaker.
Will you buy it? Tell me in the comments.