Linksys unveils open source WRT3200ACM Gigabit MU-MIMO Tri-Stream 160 Wi-Fi router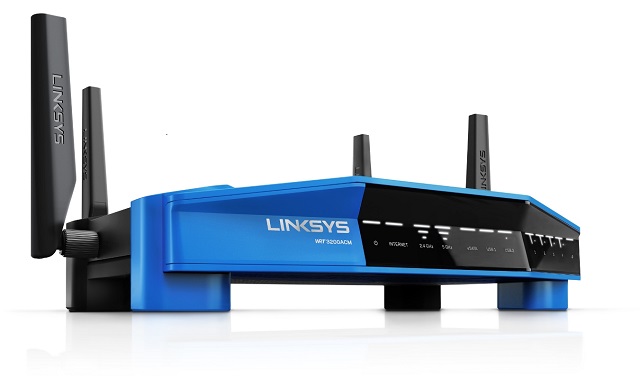 The blue 'WRT' routers from Linksys are iconic. These open source-friendly devices have been very popular with in-the-know consumers that enjoy flashing alternative firmware, such as OpenWrt or DD-WRT. This can sometimes provide added features and functionality.
Today, Linksys unveils its latest such offering, the AC3200 WRT Gigabit MU-MIMO Wi-Fi Router (WRT3200ACM). The 802.11AC device features Tri-Stream 160 technology, 512MB DDR3, and a 1.8 GHz Dual Core processor. Despite all of these amazing specifications, it is surprisingly affordable.
"Almost all of today's current home routers max out at 80 MHz channel width; however, the new WRT3200ACM is Dynamic Frequency Selection (DFS) certified to allow operation at 160 MHz channel width in the 5 GHz band. For example, an AC1900 router uses three streams at 80 MHz channel width. Each stream tops out at 433 Mbps, resulting in a total of 1.3 Gbps. The WRT3200ACM uses three streams at 160 MHz channel width to drive data at 867 Mbps per stream, providing up to 2.6 Gbps -- which is up to 2X faster", says Linksys.
ALSO READ: Ubuntu Linux 16.10 'Yakkety Yak' is here! Download the Windows 10 alternative now
The company further says, "Linksys, Marvell and the OpenWrt project have been collaborating to provide full open source support for the WRT3200ACM in OpenWrt's stable and development branches. OpenWrt is a modular system, where users can select and install additional features on top of pre-compiled firmware images from the open source community. This modularity allows networking-savvy users to fully customize the feature set of their router to better suit their particular needs. Some of the recent highlights in OpenWrt include full support for IPv6 networks, better support for multi-core systems in the network stack and enhanced support for 3G/4G modems".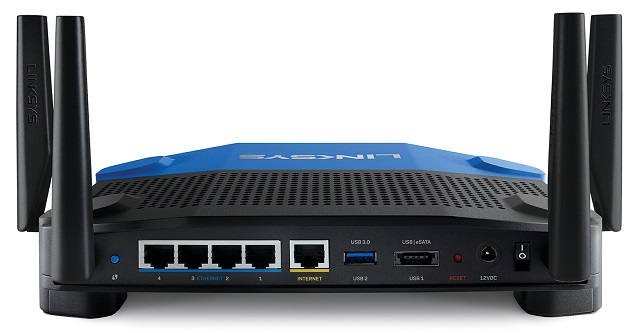 Linksys shares the following specifications.
Enterprise-grade 802.11.ac Wi-Fi radios (backward-compatible with 802.11a/b/g/n)

Speeds up to 2600 Mbps on the 5 GHz band
Speeds up to 600 Mbps on the 2.4 GHz band

Dual-Band 3x3 with Tri-Stream 160 Technology
MU-MIMO
Enterprise-grade 1.8GHz dual-core ARM-based CPU
256 MB Flash
512 MB DDR3 RAM
DFS certified to operate in the clearest Wi-Fi airspace
SOHO-grade 5-port Ethernet switch
4 Gigabit LAN ports, 1 Gigabit WAN port
1 x eSATA/USB 2.0 port
1 x USB 3.0 port
UPnP Server
Four detachable external antennas
Premium routers can carry rather hefty price tags, but the Linksys WRT3200ACM is reasonably priced at $279. You can order it immediately here for an already discounted $249. You can purchase it next week from other popular retailers, such as Newegg, BestBuy and Amazon, to name a few.