Mobile games pose a risk to business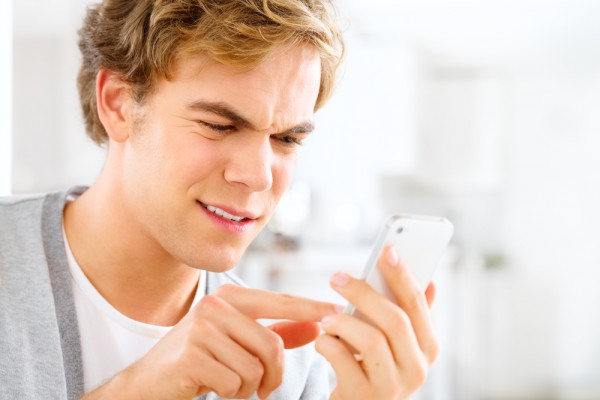 Mobile games are increasing in popularity, boosted by augmented reality apps like Pokémon GO. But if individuals are using their devices for BYOD too then these games could present a major security risk.
According to a new study from licensing specialist Flexera Software which tested 60 of the most popular iOS games, 73 percent support location services and tracking. 68 percent support social networking, 58 have calendar access and 54 percent support SMS.
Games with in-app advertising can present a risk too if the ad network is compromised, allowing maliciously coded adverts to access the device and potentially grant access to a third-party.
What's more the offenders aren't little known titles. They include: Angry Birds, AR Defender 2, Bejeweled Classic, Bubble Shooter, Clash of Clans, Clash Royale, Color Switch, Game of War, Mobile Strike, Pokémon GO and Slither.
"Some employees care about data security and privacy when they curate the apps they download to their mobile phones, but many don't," says Maureen Polte, vice president of product management at Flexera Software. "When those phones are Bring Your Own Device, poor employee choices suddenly impact corporate risk. That is why Application Readiness automation -- commonly used by companies to test their enterprise applications -- must be extended to mobile apps, so CIOs can have a firm understanding of which ones violate their BYOD policies".
The full report is available as a PDF from the Flexera website. and there's a summary of the key findings in infographic form below.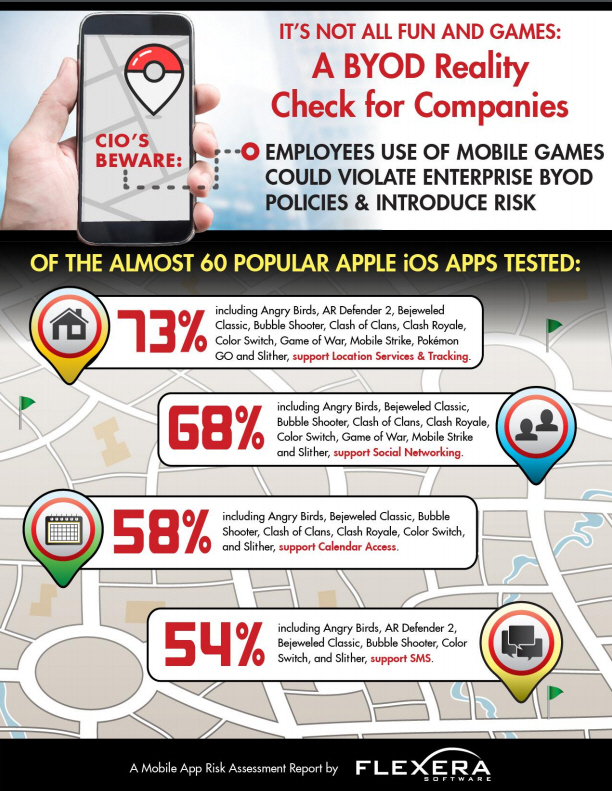 Image Credit: Bevan Goldswain / Shutterstock