VoCore2 is a coin-sized Linux computer and fully functional wireless router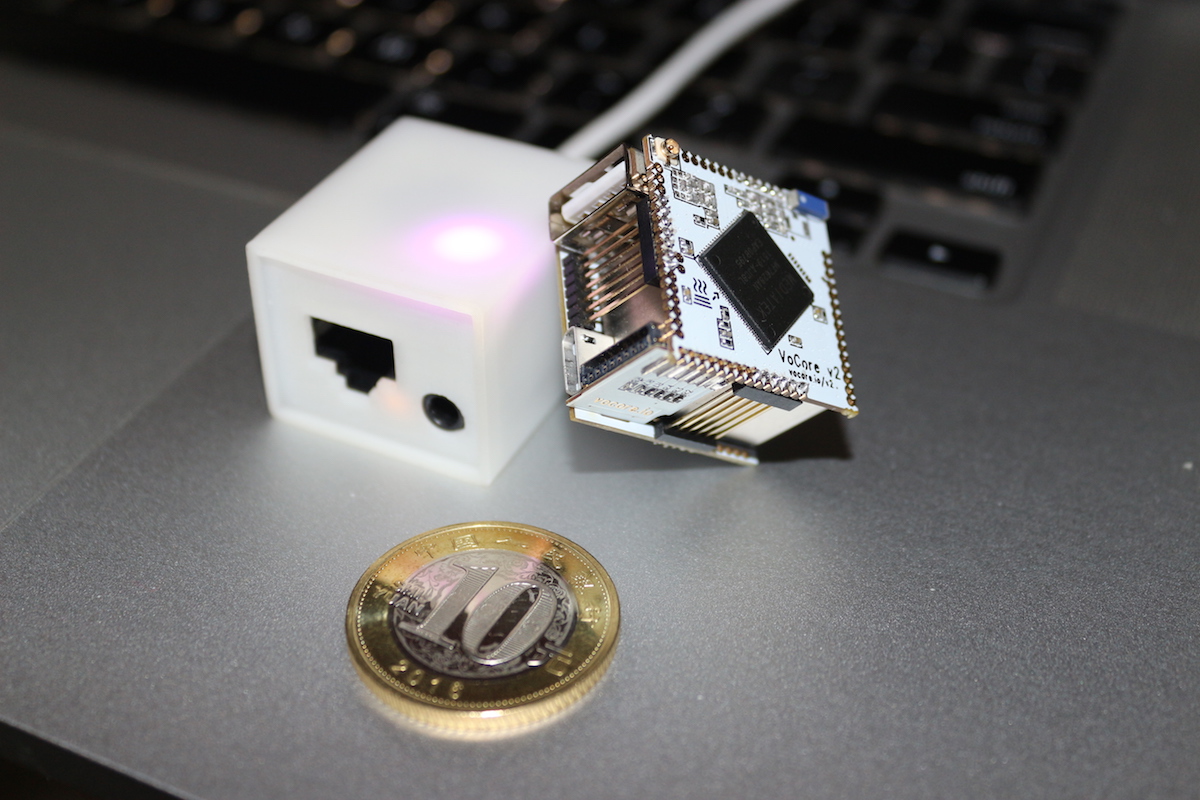 Raspberry Pi has taken the world by storm, and inevitably there are now lots of similar, rival computers vying for attention, often offering something different in order to stand out from the crowd. Omega2, for example, is a $5 Raspberry Pi rival, with built-in Wi-Fi and storage.
VoCore2's unique selling points are size -- it can fit on a coin -- and versatility. It can be used as a Linux-based computer with Wi-Fi, or as a fully functional wireless router. It's incredibly affordable too.
The full VoCore2 costs just $11.99, but there's a Lite version priced at $3.99.
SEE ALSO: Ockel Sirius A is the world's most versatile mini Windows 10 PC
Unlike Raspberry Pi, this device is cube-shaped, rather than a flat credit-card sized board. It's 25.4 x 25.4 x 2.8mm in size, but manages to pack a lot into that space, including 300Mbps Wi-Fi, Ethernet port, USB 2.0 port, microSD slot, audio jack, and 40+ GPIOs. It can be used as a portable router, or you can connect it to your computer and program it using C, Java, Python, Ruby, and Javascript.
It's powered by a MediaTek MT7628AN, 580MHz processor and comes with 128MB DDR2 RAM, and 16MB of storage. It runs OpenWrt/LEDE OS.
The device is currently crowdfunding on Indiegogo, where it has already hit 774 percent of its original flexible goal. You can see the page and make pledge for a VoCore2 here. Shipping is estimated at December 2016. You can also opt for a VoCore2 Lite, which is expected to ship a month later.