Inateck BH1105M earphones [Review]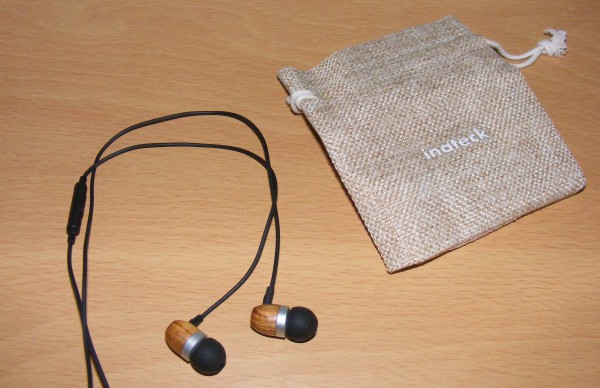 A few months ago we reviewed the Inateck BH1105 earphones and while we enjoyed the decent sound quality given their low price, we did criticise their lack of a microphone for smartphone use.
Well, either Inateck has been listening to us or it realized the design was limiting sales, because here we are with the BH1105M which is essentially the same product but does now have an in-line mic.
You get the same smart looking zebra wood body to the phones themselves and they come with a selection of different sized earbuds, a gold-plated 3.5mm jack plug and a linen bag to keep them in when not in use -- something else that the earlier version lacked. They're supplied in environmentally friendly cardboard packaging with minimal printing.
As before they're comfortable to wear with a warm sound that delivers good well-defined bass without sacrificing mid-range and treble response. They're also quite good at cutting out everyday background noise
The in-line mic has a button to allow you to answer and mute calls and this has a nice, positive click action. The earphones also incorporate smart technology to protect you from frequencies that are liable to cause hearing damage.
Of course, the extra features mean the price has gone up a little to $15.99 on Amazon (£15.99 in the UK) but they still look like good value. While they won't satisfy keen audiophiles they're well made and offer a good everyday listening experience.
You can find more product details on the Inateck website.