System76 adds 4K display to Ubuntu Linux-powered MacBook Pro competitor Oryx Pro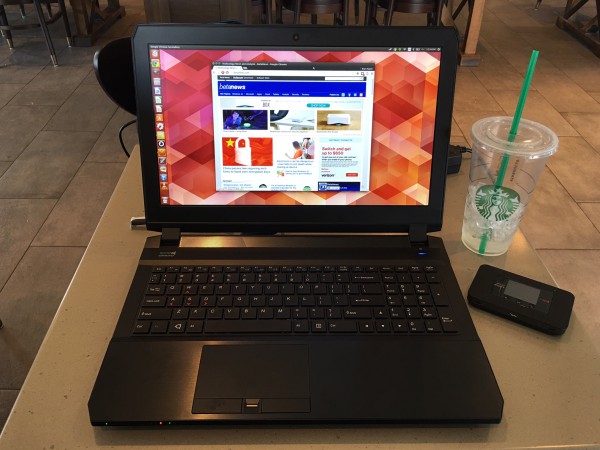 Apple makes a damn good laptop, and its new MacBook Pro computers are no exception. Unfortunately for some, Apple's latest offerings are too expensive and fall short -- most models lack the ability to upgrade the SSD, and the RAM maxes out at 16GB. Interestingly, many upset Apple fans even turned to System76 and its Ubuntu-powered machines following the big MacBook Pro unveil.
At the time, I compared the MacBook Pro to the Oryx Pro to highlight that you could get more performance from System76 for less money. Obviously, it was not an entirely fair comparison, as they are different in many ways. For example, the Oryx Pro only featured a 1080p screen. Today, this changes, however, as System76 adds a 4K display option to its MacBook Pro competitor. Will this make macOS users more likely to switch to Linux?
ALSO READ: Microsoft releases SQL Server Preview for Ubuntu and Red Hat Enterprise Linux
The Oryx Pro is one of System76's most well-balanced machines. In fact, Ryan Sipes, Community Manager at System76 tells me, "the Oryx is our metal body professional grade laptop. It's slim enough to travel with you, but powerful enough to accomplish any task".
I agree with Sipes that the computer is a good machine for many needs. The added 4K option makes the laptop even better, but unfortunately not every configuration gets it. The company offers two screen sizes -- 15.6-inch and 17.3-inch -- and only the former can get 4K.
Also, it requires the consumer to select the 8GB NVIDIA GTX 1070, which adds an additional $289. When combined with the $249 4K display price, you are looking at more than $500 to get the HiDPI screen. Depending on your needs, this could be a totally reasonable cost.
If you want to configure your own 4K Oryx Pro, you can do so here. If you buy one, tell me in the comments.