The Snooper's Charter is now law, giving the UK some of the most extensive, invasive and draconian web surveillance powers in the world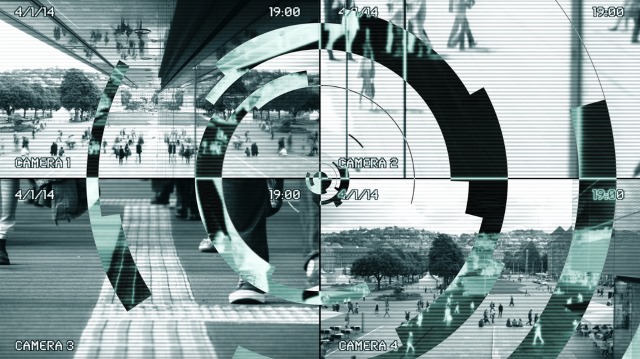 The Investigatory Powers Act 2016, the Snooper's Charter, legalized spying: call it what you will, the UK now officially has some of the most extreme internet surveillance powers in the world. The Investigatory Powers Bill was today given royal assent, meaning it has now passed into law.
Unsurprisingly, there have been huge protests from privacy groups, and an online petition against the new powers has already gained more than 136,000 signatures. The Investigatory Powers Act 2016 not only requires ISPs to store records of their customers' browsing history, but also make this data available to dozens of government agencies, and even permits state hacking of phones and computers.
Having received the support of Parliament earlier this month, all that was left to do was the largely symbolic act of being rubber-stamped by the Queen. While the Home Office is describing the law as a "landmark Bill which sets out and governs the powers available to the police, security and intelligence agencies to gather and access electronic communications", critics say that it oversteps the mark, infringing on individuals' privacy and human rights.
The Home Office says:
The new legislation brings together and updates existing powers while radically overhauling how they are authorized and overseen. It also creates one new power: the introduction of Internet Connection Records, which will be accessible by law enforcement and the intelligence agencies to disrupt terrorist attacks and prosecute suspects.
This is precisely what privacy advocates are concerned about. The existing Data Retention and Investigatory Powers Act 2014 (DRIPA) -- which expires at the end of the year -- was already seen by many as being too intrusive, but the Investigatory Powers Act goes far beyond anything ever seen before. The full list of agencies that can access collected data almost defies belief in its magnitude:
Metropolitan Police Service
City of London Police
Police forces maintained under section 2 of the Police Act 1996
Police Service of Scotland
Police Service of Northern Ireland
British Transport Police
Ministry of Defence Police
Royal Navy Police
Royal Military Police
Royal Air Force Police
Security Service
Secret Intelligence Service
GCHQ
Ministry of Defence
Department of Health
Home Office
Ministry of Justice
National Crime Agency
HM Revenue & Customs
Department for Transport
Department for Work and Pensions
NHS trusts and foundation trusts in England that provide ambulance services
Common Services Agency for the Scottish Health Service
Competition and Markets Authority
Criminal Cases Review Commission
Department for Communities in Northern Ireland
Department for the Economy in Northern Ireland
Department of Justice in Northern Ireland
Financial Conduct Authority
Fire and rescue authorities under the Fire and Rescue Services Act 2004
Food Standards Agency
Food Standards Scotland
Gambling Commission
Gangmasters and Labour Abuse Authority
Health and Safety Executive
Independent Police Complaints Commissioner
Information Commissioner
NHS Business Services Authority
Northern Ireland Ambulance Service Health and Social Care Trust
Northern Ireland Fire and Rescue Service Board
Northern Ireland Health and Social Care Regional Business Services Organisation
Office of Communications
Office of the Police Ombudsman for Northern Ireland
Police Investigations and Review Commissioner
Scottish Ambulance Service Board
Scottish Criminal Cases Review Commission
Serious Fraud Office
Welsh Ambulance Services National Health Service Trust
In a statement, Home Secretary Amber Rudd said:
This government is clear that, at a time of heightened security threat, it is essential our law enforcement, security and intelligence services have the powers they need to keep people safe. The internet presents new opportunities for terrorists and we must ensure we have the capabilities to confront this challenge. But it is also right that these powers are subject to strict safeguards and rigorous oversight. The Investigatory Powers Act is world-leading legislation that provides unprecedented transparency and substantial privacy protection.
But those who have signed the petition against the bill are not going down without a fight. Civil rights group Liberty is among those planning to take the matter to court in a bid to get the new laws overturned.
Image credit: focusimage / Shutterstock