Android 7.0 Nougat Beta (aka OxygenOS Open Beta 8) now available for OnePlus 3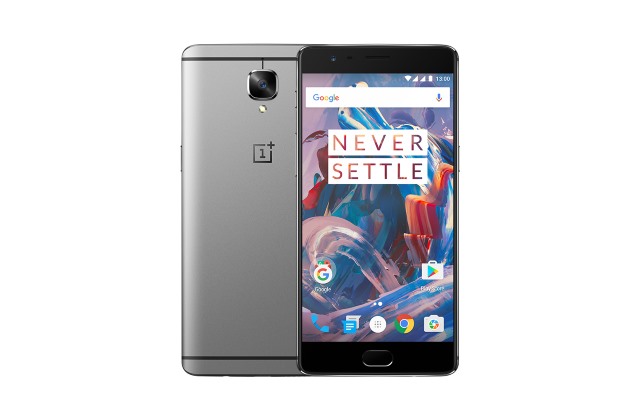 The OnePlus 3 may have been discontinued in favour of the OnePlus 3T, but it has certainly not been forgotten. Just after confirming that the two devices will enjoy the same update schedule once Android 7.0 is released for them, OnePlus has pushed out a beta version of Nougat for the older handset -- and it's leagues above the unofficial build we saw recently.
As this is a beta, you have to jump through a few hoops to get yourself a copy of OxygenOS Open Beta 8 -- which is based on Nougat. Actually, there's just one hoop: rather than enjoying the ease of an OTA update, you'll have to install the beta manually.
While the decision to force people who want to try out the Nougat beta to manually flash their phones (even those who are already running beta software) is a little irksome, it is also understandable. OnePlus is looking for feedback on the build which it warns "will not be as stable as our official OTA releases". If this doesn't put you off, download OxygenOS Open Beta 8 and get it installed.
Jumping to Android 7.0 means that there are a few changes to look out for, namely:
Upgraded to Android 7.0 Nougat

New Notifications Design
New Settings Menu Design
Multi-Window View
Notification Direct Reply
Custom DPI Support

Added Status Bar Icon Options
Added Quick Launch For 3rd Party Applications
Improved Shelf Customization
But as this is still a beta version there are several teething issues that will be ironed out in later builds:
Android Pay may not work correctly
Some stability/performance issues
Incompatibility with TWRP, please use stock recovery.
After upgrading to Android N, you will not be able to directly downgrade back to M builds.
Clearly the warning that you will not be able to downgrade should you decide the beta software is not for you will be a concern for some. OnePlus does, however, have a 'special build of Android M' which can be obtained by contacting customer support if you do decide you want to roll back.
Grab yourself a copy of OxygenOS Open Beta 8 and see what you think!