DreamObjects improves enterprise cloud storage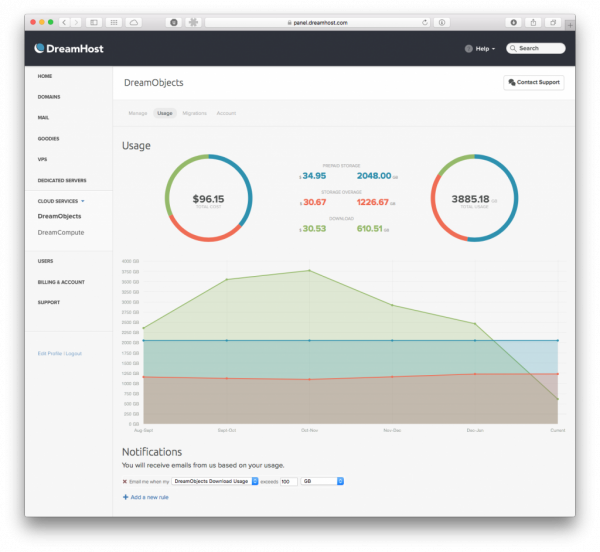 The cloud is becoming the first place many businesses turn to when looking to increase their storage capacity.
Web hosting and cloud services company DreamHost is looking to give enterprises more scalable, reliable, and high performing cloud storage with the launch of its latest DreamObjects storage hosting service.
Based on the latest jewel release of the open source Ceph software defined storage platform, DreamObjects can be used to build cloud-ready applications and to store documents, photos, songs and backup, taking advantage of its Amazon S3 API compatibility. An easy-to-use console lets users see how much storage they're using and what it's costing.
It has a multi-site feature, which has been rewritten to support any number of clusters or sites, as well as bi-directional failover and active-active independent processor configurations. The AWS4 authentication protocol is now supported too, providing additional security and compatibility when interfacing with Amazon S3. Other new feature highlights include static file hosting that allows for a DreamObjects bucket to be transformed into a web server capable of serving HTML files, and bucket expiration for removing buckets at predetermined times.
"With DreamObjects' new technical enhancements, the object storage service's massive capacity to scale and deliver features our customers desire just got a little more massive and feature-packed," says Jonathan LaCour, VP cloud at DreamHost. "We have Ceph -- which was originally developed here at DreamHost and is a kind of sibling project to DreamObjects -- to thank for the many new capabilities our inexpensive, efficient service is now able to deliver".
You can find out more and try DreamObjects free for 30 days on the DreamHost website.