Windows 10 is now more successful than Windows 7, according to Microsoft -- no, really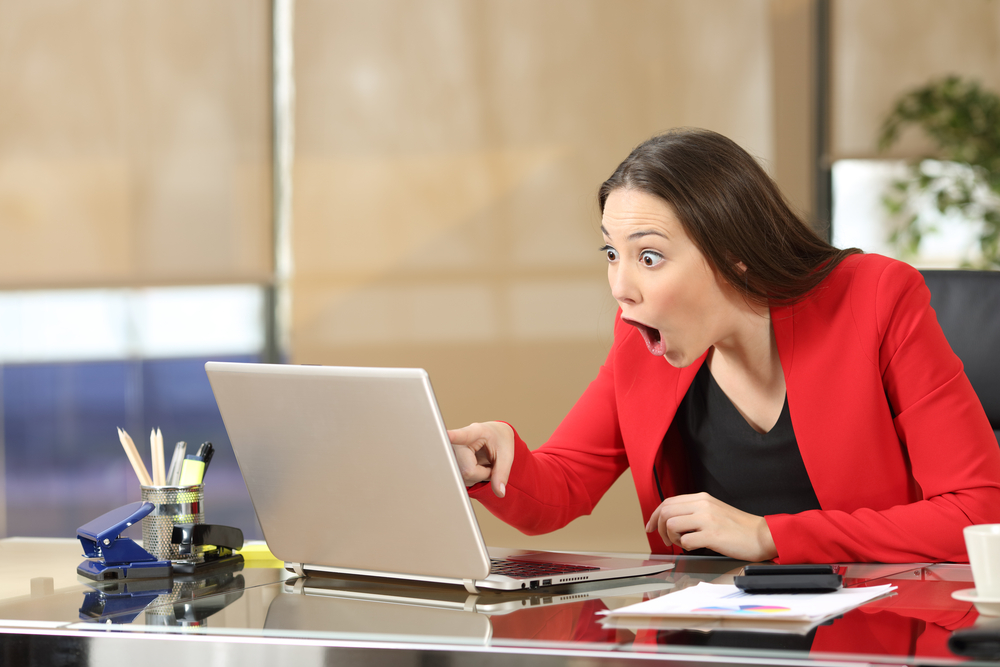 While it was free, and being forced on to users' computers, Windows 10 enjoyed predictably solid growth. By the end of August -- the first month in which Windows 10 was no longer free -- NetMarketShare measured the new operating system's usage share at 22.99 percent globally. Not too shabby, but still quite some distance behind Windows 7, on 47.25 percent.
Microsoft's own figures -- which represent market share rather than usage share -- paint a very different picture. Three months ago, the software giant caused eyebrows to be raised with its claim that in June the new OS hit 50 percent share in the US (51 percent in the UK, 39 percent globally). Its figures have just been updated again, and yes prepare to have your incredulity stretched even further.
SEE ALSO: Windows 10 suddenly killing internet connectivity for some users
According to Microsoft's Windows trends page, in August, Windows 10 hit 43 percent globally, beating Windows 7 into second place on 42 percent. In the US, Microsoft has Windows 10 on 55 percent, and Windows 7 on 35 percent. In the UK, Windows 10 has even more share -- it stands on 58 percent, and while Windows 7 has dropped to 31 percent.
Globally, Windows 10 grew 3 percent in July, and just 1 percent in August, so Microsoft has the OS up by just four percent in those two months, but even so, its growth is still massively at odds with NetMarketShare's measurements.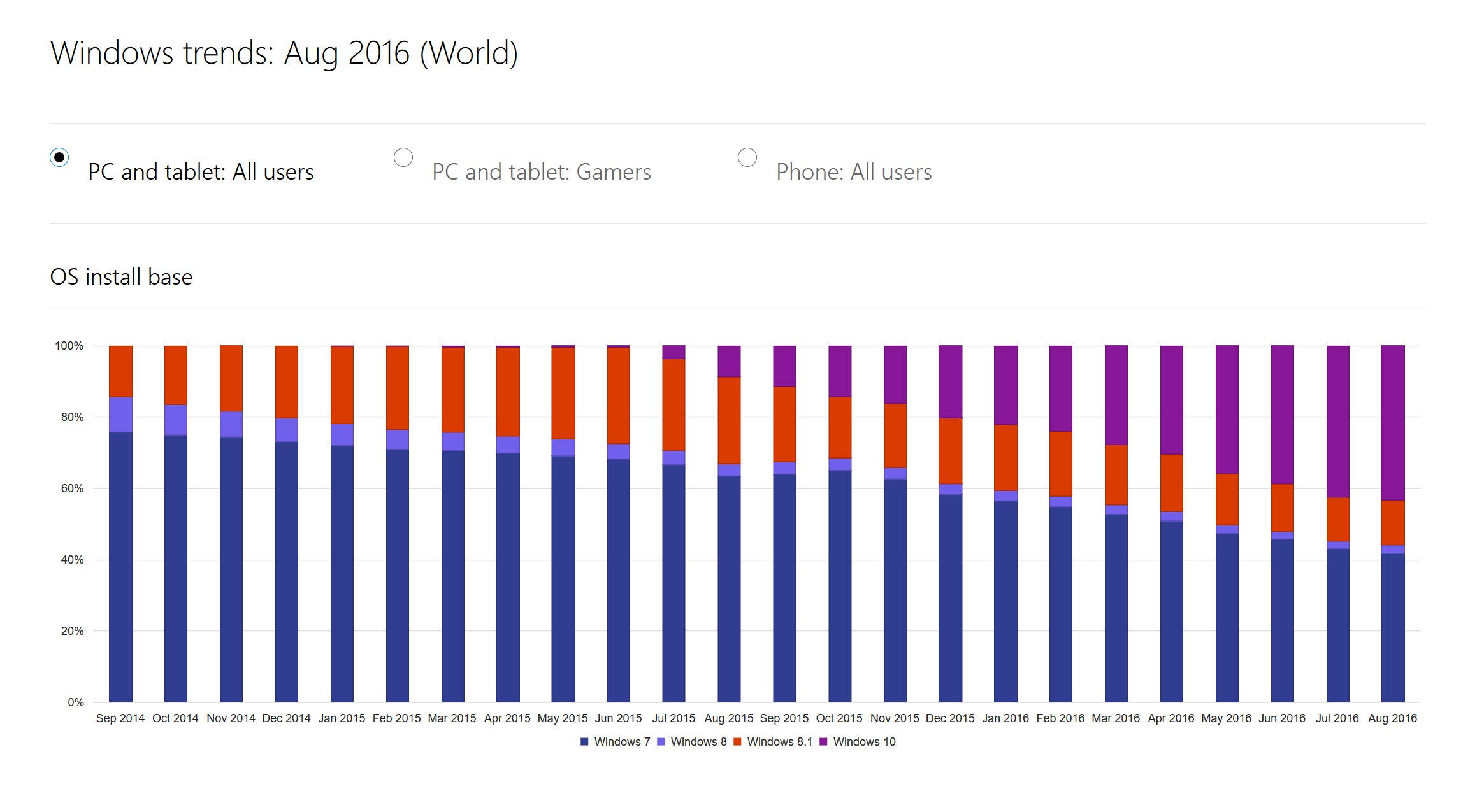 As I said when reporting the previous update:
A big reason for the difference in numbers comes down to how they are recorded. NetMarketShare records actual OS usage (based on web browsing), while Microsoft records the number of devices Windows 10 is installed on. These include tablets as well as PCs, and the figures include devices not yet sold in shops and warehouses. Microsoft also only records Windows 7, Windows 8, Windows 8.1 and Windows 10, while NetMarketShare includes both XP and Vista.
Even so, I think a lot of people will be surprised to see Microsoft stating that Windows 10 is now more popular than Windows 7. Last week, ZDNet predicted that Windows 10 could overtake Windows 7 in a year, a claim based on NetMarketShare's figures, but even then it felt that December 2017 as a target for that to happen was "optimistic".
It's going to be really interesting to see what kind of growth Microsoft claims for Windows 10 in September and October, when it next updates its trends page (likely in three months' time). In September, NetMarketShare had Windows 10 losing share, and in October things weren't much better for the OS. In both months, Windows 7 grew share.
What's your view on these new numbers?
Photo credit: Antonio Guillem / Shutterstock