Lack of talent and compliance worries among cloud predictions for 2017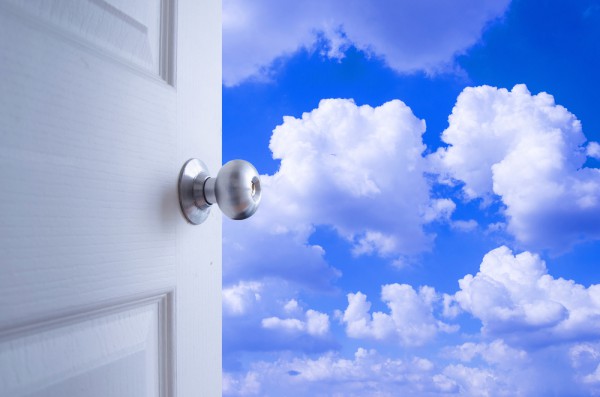 This is the time of year when industry experts like to come up with predictions for the coming 12 months. Last week we looked at some of their security forecasts, today it's the turn of the cloud to get the crystal ball gazing treatment.
So, what do experts think are going to be the cloud trends of 2017?
"In 2017, enterprises will be transitioning IT workloads to the cloud at a significant pace that will drive the biggest growth in hybrid cloud infrastructure, along with a significant increase of SaaS service offerings from vendors that address niche needs," says Curtis Peterson, SVP of cloud computing at Ring Central. "While cloud computing makes it easier to traverse the network, the biggest issues will still be security, management and compliance. In order for enterprises to have control over all of these areas we will see private clouds still continue to proliferate".
Peterson also believes that a lack of in-house cloud talent together with lower costs to run IT workloads off-premises will be key factors driving the broader adoption of managed cloud offerings next year.
Ramon Chen, CMO of data management innovator, Reltio is also worried about compliance issues. "With requirements such as the General Data Protection Regulation (GDPR) now in effect, companies not only have to ensure that their data is physically housed in the right geographic centers, but that the access complies with the most stringent regulations related to personal access and approvals for use of that data. Many vendors are now taking steps to provide the most secure, validated and agile infrastructure possible. Partnerships and use of Amazon Web Services, Google Cloud, and Microsoft Azure go a long way to providing the confidence and flexibility that many companies are looking for".
Chen thinks vendors offering Platform as a Service (PaaS) and tools also need to do their part in complying to Service Organization Control (SOC) types and, in the case of healthcare data, HITRUST (Health Information Trust Alliance), which provide an established security framework that can be used by all organizations which create, access, store or exchange sensitive and regulated data.
"In 2017 we will see more big data workloads moving to the cloud, while a large number of customers who traditionally have run their operations on-premises will move to a hybrid cloud/on-premises model," says Kunal Agarwal, CEO of Unravel Data. "We can also expect to see companies using the cloud not just for data storage, but for data processing. And we'll see mainstream adoption of the cloud, which will give companies confidence in running their big data clusters in the cloud, and not just on-premises".
Steve Wilkes, co-founder and CTO at Striim believes hybrid clouds will become more popular. "The hybrid cloud model will become predominant with enterprises moving data to the cloud for scalable storage and analytics. More business systems will be moved to the cloud through database migrations".
In addition Wilkes thinks that regulated industries like healthcare and finance, that have up to now been more cautious in adopting cloud technologies, will become more aggressive in their strategies utilizing real-time encryption, obfuscation and tokenization techniques to protect sensitive data. He also sees greater diversification occuring, "It will become normal for enterprises to use multiple cloud vendors, with cloud-to-cloud integration and migration becoming essential. Analytics applications will emerge for things like multi-cloud monitoring and spot-price-based instantiation".
According to Gartner more than $1 trillion in IT spending will be directly or indirectly affected by the shift to cloud during the next five years. Adaptiva COO Jim Souders thinks software deployment, which has traditionally been immune to the draw of the cloud, will be a driving factor. "We will see a surge of enterprises on this trajectory between now and 2018 as they convert from traditional on-premise server infrastructures to the cloud for deploying software. These new technologies will make deployments easier, automatic, and less impactful on companies' networks". Adaptiva's recent Cloud Adoption Survey, shows 40 percent of the 300 respondents plan to use the cloud for software deployment in the next two years.
There's no doubt that cloud use has become mainstream over the last few years. But these predictions show that the sector has room to mature further and that there are valid concerns still be be addressed.
Image Credit: Chaiyapop Bhumiwat / Shutterstock