Periscope gets 360-degree video support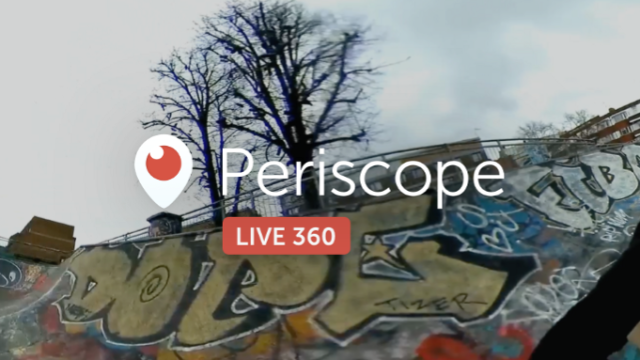 Periscope was not the first service to offer the ability to live-stream video on mobile, but its popularity and success was bred from simplicity. Since Twitter owns Periscope, the streaming service can easily access the social network's data, making sharing the streams very easy. Third-party services that depended on Twitter for its livelihood -- such as Meerkat -- were quickly shut-out and died.
While Twitter could rest on its laurels, the company is continually looking to make Periscope even better. Today, the live-streaming service gains a very cool new feature -- 360-degree videos. Unfortunately, there is a small catch.
"With 360 video on Periscope, you can experience moments with the broadcaster and take a look around  --  it's one step closer to actually being there. Starting today, you'll be able to join live 360 videos on Periscope and Twitter from some incredible broadcasters — getting front-row access at exclusive events, traveling to places across the globe, and getting up close with well-known personalities", says Team Periscope.
The team further says, "Live 360 videos are marked with a badge. When you see a 360 broadcast on Periscope or Twitter, you can change the point of view by moving your phone or tapping and scrolling around the screen  -- all while watching live. We're testing 360 broadcasts with a small group of partners, and will be rolling out this feature more broadly during the coming weeks".
Unfortunately, as stated earlier, there is a catch -- it is not available to all users. Sadly, Twitter is only offering the ability to stream 360-degree videos to certain business partners for now. This isn't such a big deal, really, as most folks do not own 360-degree cameras. In other words, even if the company did open it up to all, almost no one could really take advantage. Of course, all users can view 360-degree Periscope content.
Want to check out the first-ever 360-degree Periscope video? You can check out a saved version below. Tell me what you think about the feature in the comments below.
360 Sunset in Florida. First ever #Periscope360 with @Brandee_Anthony https://t.co/AZWbnnT15S

— Alex Pettitt (@Alexpettitt) December 28, 2016