Cock-a-doodle-doo! Google celebrates the rooster for Lunar New Year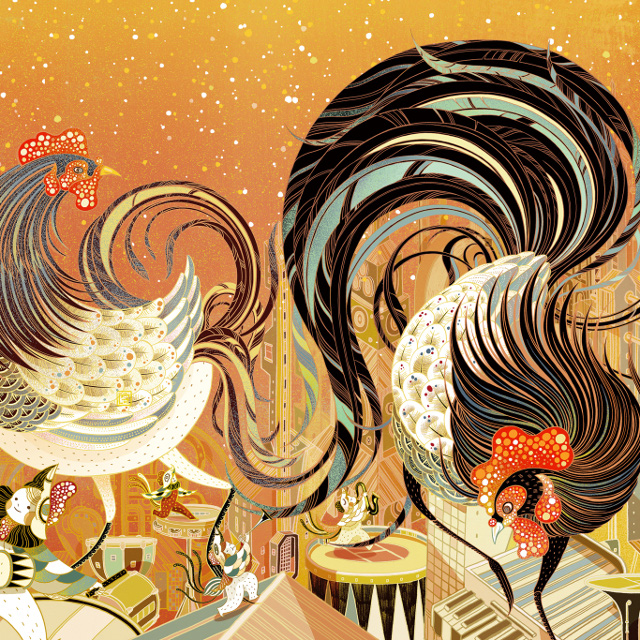 Chinese New Year (or Lunar New Year to encompass all of Asia), is literally a celebration of the beginning of a new year. One thing that makes the Lunar calendar more exciting than the Gregorian, is the use of representative animals. For instance, last year was the year of the monkey, while the upcoming year will represent the rooster.
To celebrate the new year and the animal that says "cock-a-doodle-doo," Google will be hosting a special website with an interactive calendar. The site is designed to respect Lunar New Year traditions and customs, while also educating those that are unfamiliar with them. While the actual start of the "Year of the Rooster" is January 28th, the worldwide festivities begin the day prior and last until February 2nd.
"Many people from across Asia and around the world are eagerly awaiting Lunar New Year -- a time to gather with family and friends and celebrate the arrival of the Year of the Rooster. With global interest in the Lunar Calendar growing every year, we wanted to bring people together by celebrating six Lunar New Year traditions from around the world at https://g.co/lunarnewyear over the next few weeks," says Richard Li, Country Marketing Manager, Google Taiwan and Hong Kong.
ALSO READ: Apple releases free Chinese New Year Nianhua folk art wallpapers for Mac, iPhone, and iPad
Li also shares, "Check back on the site over the coming days to pick out your favorite reunion dishes and learn the meaning behind each one, work together with your friends to perform a digital dragon dance, draw your own New Year couplets to share with loved ones, cast a "Lo Hei" blessing by virtually shredding food (far less messy), and finally launch your own sky lantern high into cyberspace to bring the Lunar New Year celebrations to a close."
I must admit that my knowledge of Lunar New Year traditions couldn't fill a thimble, so I am quite interested in learning more. The search giant should be commended for not only respecting Asian culture, but looking to spread awareness too. After all, the best way to be sensitive of cultural differences is to properly understand them.
Will you be celebrating Lunar New Year? Tell me in the comments.
Photo credit: Victo Ngai / Apple