IoT headed for mass adoption by 2019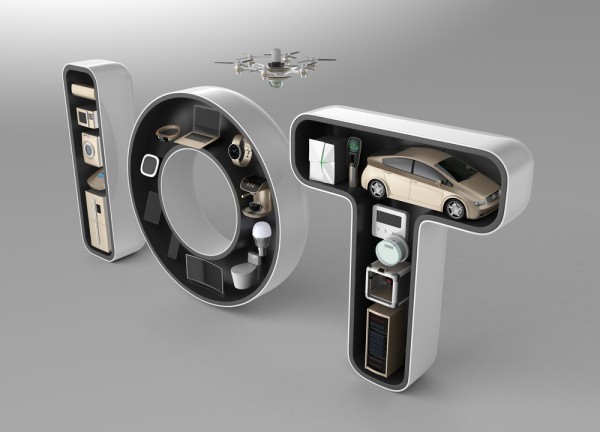 The Internet of Things will have been adopted by 85 percent of businesses by 2019 according to a new global study.
The report from Aruba Networks shows that there are clear business benefits from IoT investments despite the fact that they can lead to additional risk.
The research questioned 3,100 IT and business decision makers across 20 countries to evaluate the current state of IoT and its impact across different industries. The study shows that while virtually all business leaders (98 percent) have an understanding of IoT, many are unclear of its exact definition and what it means for their business.
The research reveals varying levels of IoT maturity across different industry sectors. 72 percent of enterprises have introduced IoT devices into the workplace, these include things like location services and remote operation of environmental controls.
When asked about tangible results, 78 percent say the introduction of IoT in the workplace has improved the effectiveness of their IT team, and 75 percent find it has increased profitability.
Healthcare organizations are among the most advanced in IoT implementation. Across the sector, 42 percent of executives rank monitoring and maintenance as the number one use of IoT -- higher than all other sectors. Underscoring the importance of IoT-enabled patient monitoring.
Just 49 percent of retailers are using IoT technology, but 81 percent of these report improved customer experiences which are likely to have a significant impact on customer loyalty and ultimately, revenue.
Government is the slowest sector to adopt IoT and 35 percent of IT decision makers in this sector claim their executives have little to no understanding of IoT, double the global average, suggesting that lack of education is the biggest barrier to mass adoption in this sector. While 49 percent of government IT departments are struggling with legacy technology, seven in ten IoT adopters in the public sector report cost savings and improved organizational visibility as the major benefits.
Chris Kozup, vice president of marketing at Aruba, says, "With the business benefits of IoT surpassing expectations, it's no surprise that the business world will move towards mass adoption by 2019. But with many executives unsure of how to apply IoT to their business, those who succeed in implementing IoT are well positioned to gain a competitive advantage."
Alongside the positives the report also identifies the obstacles leaders feel are holding back implementation. In particular, these are security flaws (encountered by 84 percent) the cost of implementation (50 percent), maintenance (44 percent) and integration of legacy technology (43 percent).
"While IoT grows in deployment, scale and complexity, proper security methodologies to protect the network and devices, and more importantly, the data and insights they extract, must also keep pace," Kozup adds. "If businesses do not take immediate steps to gain visibility and profile the IoT activities within their offices, they run the risk of exposure to potentially malicious activities. Aruba is enabling customers to rapidly assess IoT deployments within their facilities and determine any potential threats that may be present."
You can find more information about the study on the Aruba blog.
Photo Credit: Chesky/Shutterstock