Xiaomi unveils Mi 5c featuring its first in-house processor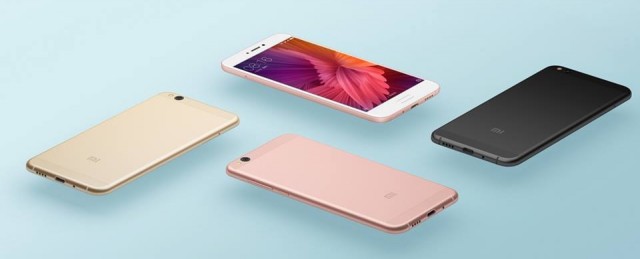 There aren't many smartphone makers that develop their own mobile processors, which means that Xiaomi is now part of a very select club. The Chinese company just unveiled the Surge S1, which powers its new Mi 5c Android smartphone.
The Mi 5c is the successor to the Mi 4c, which is one of my favorite affordable Android smartphones, and it comes at an affordable price (about $220) and with some pretty attractive specs.
Let's talk about the processor first. The Surge S1 is an octa-core design, featuring four ARM Cortex A53 cores topping out at 2.2GHz and four Cortex A53 cores at 1.4GHz. It's paired with 3GB of RAM in the configuration found in the Mi 5c and, according to the benchmark results provided by Xiaomi, is in the same performance category as Qualcomm's Snapdragon 625 and MediaTek's P20.
The Surge S1 also offers Mali-T860 graphics, a baseband that can be upgraded over the air, a 14-bit dual-core ISP, 32-bit voice DSP and a number of baked-in security features. For instance, the modem is said to provide "security against fraudulent base stations." But back to the Mi 5c.
The new smartphone features a 5.15-inch display, with 550 nits of brightness and 2,048 brightness levels. Xiaomi doesn't mention the resolution, but chances are it's a 1080p panel -- like on the Mi 4c. It covers 94.4 percent of the NTSC color space.
The camera on the back has a 12MP sensor and 1.25micron pixels -- which have a "24 percent higher light intake" compared to the camera on a "typical" smartphone. This should help in low-light conditions, though it remains to be seen just how much of an improvement it is over a "typical" smartphone. On the front, there's an 8MP camera.
The Mi 5c is powered by a 2,860mAh battery, and it has support for fast charging through the USB Type-C port. There is a fingerprint sensor embedded in the home button. Storage-wise, the configuration presented by Xiaomi offers 64GB of space. The Mi 5c comes in at 144.4 x 69.7 x 7.1 mm and 132g.
The smartphone is said to receive Android 7.1 Nougat support next month through the developer channel, so it will likely ship with Android 6.0 Marshmallow.
When it comes to availability, it will be released in China early next month with support for local networks. Chances are it should be offered through retailers internationally, but it remains to be seen whether it will support 4G LTE networks abroad.