Find a perfect parking space in seconds with JustPark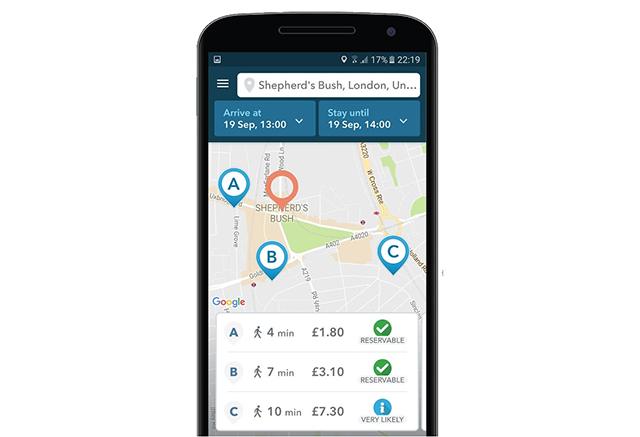 JustPark is a smart app which helps you find your perfect parking space from more than 200,000 in more than 1,000 cities worldwide.
Give the app a location and it'll display available spaces on a map, along with its cost (the company says it's up to 70 percent cheaper than street parking) and the time it'll take to walk to your destination.
You can book and reserve your space in seconds. This will be for a fixed period, but you can also manage it later from your phone (extend the booking, maybe cancel).
JustPark's spaces are rented out by individuals and businesses, so you could be parking at someone's house, at a business, maybe in a secure car park. But there's rarely any hassle. Usually you just turn up, park in a clearly marked space, and head off to wherever you're going.
Navigation can be an issue when you're heading for some side street or residential area, rather than a heavily-signposted multi-storey car park.
Fortunately, the app provides turn-by-turn directions to help you find your space, and Google Map-based directions get you quickly back to your car when it's time to go home.
JustPark is a free app for iOS and Android.