Firefox 53 unveils new themes, adds reading time estimate to Reader Mode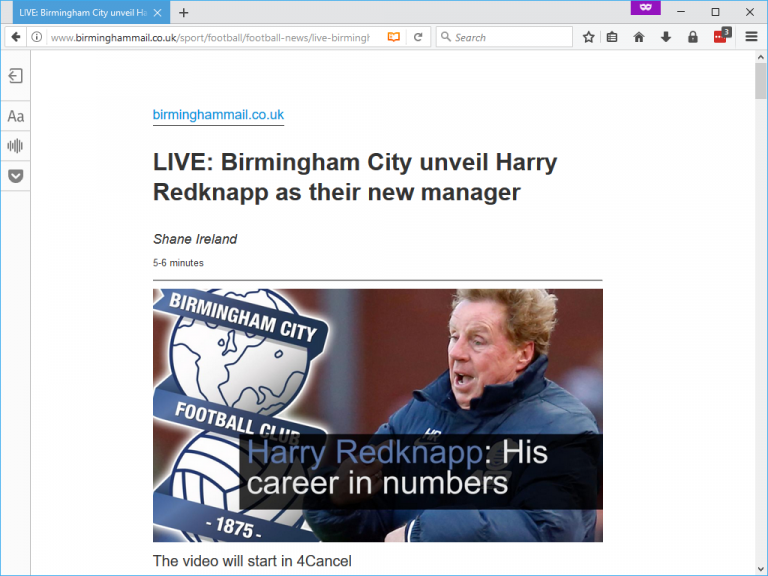 Mozilla has released Firefox 53.0 for Windows, Mac and Linux, with Firefox for Android 53.0 due imminently.
Firefox 53 unveils a number of design tweaks, starting with two new -- and built-in -- compact themes, which users can access via about:addons > Appearance. There's also enhanced graphics stability for Windows users while Mac users can enjoy smaller update files going forward.
Firefox 53 unveils two new "compact" themes, both based on the Firefox Developer Edition theme and offering dark and light views respectively. Lightweight themes are now applied to any Private Windows too.
Fans of Reader Mode will be pleased to learn Firefox 53 (and Firefox 53 for Android) now displays an estimated reading time for the article, listed beneath the writer's name.
A new Quantum Compositor has been added to improve graphics stability for Windows users, which basically adds a dedicated GPU process to Firefox's multi-process system, making it less likely for graphics-related crashes to bring down the entire browser as they might have done previously.
A number of design changes have been introduced: the site identity and permissions panel has been redesigned to make them more visible and easily understood. And shortened tabs now fade out lengthy tab titles instead of using the ellipsis (…) symbol, which ensures more of the title is visible.
Finally, the audio and visual controls have also been given a new visual design. There's also support for WebM video with alpha, which allows developers to embed video with transparent backgrounds into pages. Other developer-friendly changes have been outlined here.
As reported last month, Windows XP and Vista users are no longer supported as of this release, along with 32-bit Macs. Users of those machines should install Firefox 52 ESR to continue receiving security updates for a further year.
Firefox 53.0 is available now as a free, open-source download for supported versions of Windows, Mac and Linux. Also due for release is Firefox for Android 53.0, which adds a new two-columns tabs setting in portrait mode and the ability to remove search suggestions from the browser's history through a long press.