Linux Mint 18.2 Ubuntu-based operating system is named 'Sonya'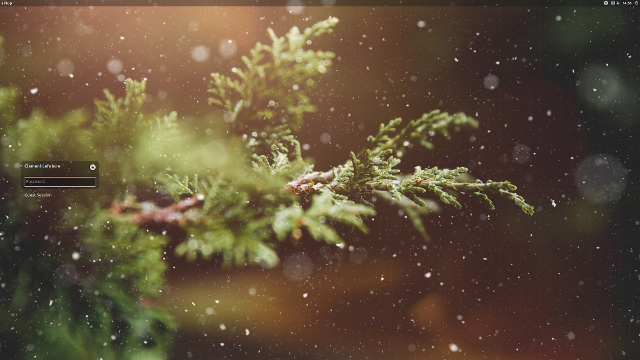 Linux Mint is a very popular operating system -- for Linux, anyway. It is based on Ubuntu, but it ditches one of the most maligned aspects of its base OS -- the Unity desktop environment. Instead, it primarily offers the Cinnamon DE, which is reminiscent of Microsoft's Windows 7. Mint's popularity and relevance is in question lately, however, as Ubuntu itself has decided to stop using Unity too. It remains to be seen if GNOME 3 being the default DE for future Ubuntu releases will decrease the number of folks switching to Mint.
The uncertainty about Ubuntu has not deterred the Linux Mint team, however, as they are moving ahead with plans for version 18.2. While details about the upcoming version of the operating system are scarce, we have learned two important details. First, the code name for the OS will be "Sonya," and second, the distro will use LightDM as default display manager.
ALSO READ: Make your own NES Classic Edition with Lakka 2.0 LibreELEC Linux distro and Raspberry Pi
"Linux Mint 18.2 will also have a very meaningful codename and a special place in the heart of one of our developers. I would like to address my support and my deepest sympathy to Michael Webster, one of our friends within the development team, for the loss of his wife Sonya. I can't think of anything more painful than losing a loved one. We feel a lot of fraternity and sadness after what happened. It is an honor for us to be able to commemorate her name. Farewell Sonya and to you Michael, it is a real pleasure and privilege to be developing with you. I hope you do well," says Clement Lefebvre, Linux Mint.
We here at BetaNews would like to offer our condolences to Michael Webster as well. Our hearts go out to you and your family, sir.
Lefebvre further says, "I'm happy to confirm that Linux Mint 18.2 will switch to the LightDM display manager. Though, because of its close ties with Unity, GNOME, Ubuntu and indicators, unity-greeter will not be used. It was forked to develop a similar yet independent greeter called Slick-Greeter."
With confusion surrounding Ubuntu, it will be interesting to see how long the Linux Mint team will use the operating system as its base. There is a secondary Debian version of the distro, after all -- could the team eventually make that its only OS? Time will tell. For now, however, it is clear than it will be mostly business as usual for the upcoming "Sonya."