Make your own NES Classic Edition with Lakka 2.0 LibreELEC Linux distro and Raspberry Pi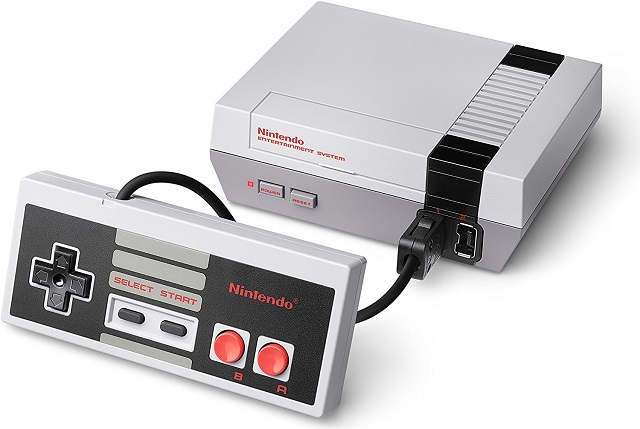 The NES Classic Edition is a very fun nostalgia-based gaming console. As someone who grew up with Nintendo, I knew I wanted the mini system as soon as it was announced. A family member was able to score me one on launch day, and I've been very happy with it. Unfortunately, other people have not been so lucky. Supply was very limited and it has since been discontinued. If you do not already have it, you are sort of out of luck without paying high prices on eBay or Craigslist.
If you are only looking to replay the NES games of your youth, and you are OK with doing it in an unofficial way, emulation is another route. In fact, if you'd rather not play these games on your PC, you can instead use a Linux-based operating system and a Raspberry Pi (or other devices) hooked to a television. One such distro is Lakka, which just reached version 2.0. It is arguably better than an NES Classic Edition as it can also play games from other systems, such as SNES, Sega Genesis, Nintendo 64, PlayStation 1, and many more.
Version 2.0 of Lakka is a rather significant update, as it moves its base from OpenELEC to LibreELEC. While you can still use older versions of the Raspberry Pi, the group has added support for the diminutive Raspberry Pi Zero W. Besides Pi hardware, it also adds support for other ARM hardware, including the popular Odroid C2 and WeTek Play 2.
The Lakka team shares the following changes and bug fixes to the operating system.
LibreELEC 8.0 stable rebase
RetroArch 1.5.0
Simplified menu
Intuitive netplay: you create or join netplay rooms directly from the menu.
Ability to change the icon set on the fly
Revamped virtual keyboard
Korean language support
New server for downloads and updates
Almost all libretro cores are now enabled on every image
Important Vsync Bug fixed on Orange Pi
White background bug fix for WeTek
Resolution bug fix for WeTek
Fixed physical keyboard typing in the menu
Of course, you realistically need a game pad to play these games, and Lakka supports many. Version 2.0 adds support for some important models, such as the newest Xbox One S controller. You can also use the controller from your NVidia Shield or OUYA if you have them.
In addition to the existing emulators and game engines, Lakka 2.0 adds the following.
EasyRPG, a new core, allows to run RPG Maker 2000/2003 games
UAE4ARM, an ARM optimized Amiga emulator
PUAE, another Amiga Emulator
CrocoDS, an Amstrad CPC emulator
VICE, a Commodore 64 emulator
PocketCDG, a Karaoke player
XRick, Rick Dangerous game engine
Frodo, a Commodore 64 emulator (work in progress)
Mr.BOOM, a bomberman clone
bSNES packaged for the PC images
If you want to try Lakka 2.0 for yourself, the team has written a wonderful tutorial for Windows, macOS, and Linux here. It will walk you through the process step by step, making it extremely easy. Keep in mind, before you download any games, you should check with your local laws to see if it is legal for you to do so -- BetaNews does not condone piracy in any way.