Facebook Messenger rolls out Instant Games globally, with turn-based gameplay and bots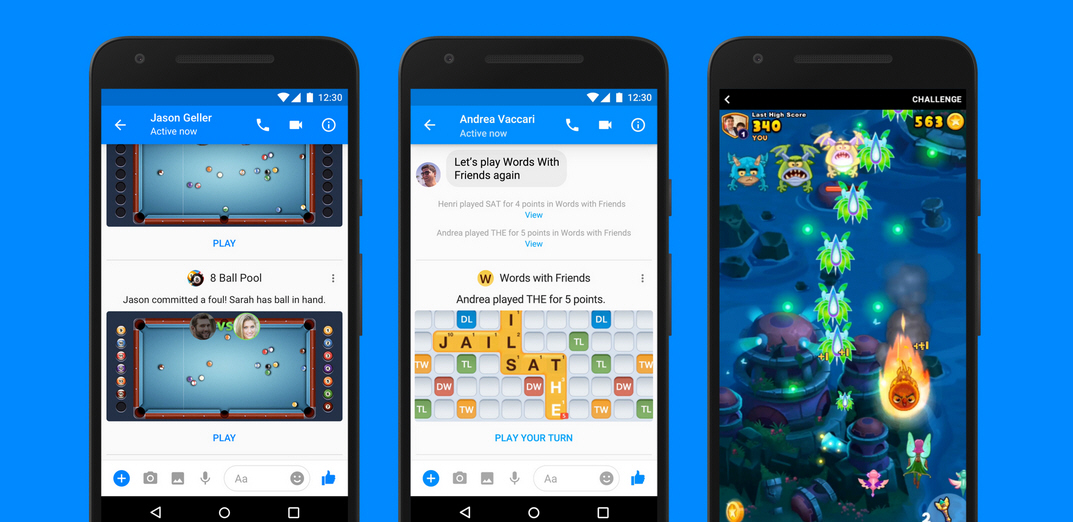 Facebook has been introducing games to its Messenger chat app for a while. It started with simple hidden gems like Chess, Basketball, and Soccer, and then added arcade games to the mix.
Today, the social networking giant begins to roll out Instant Games on Messenger globally, and for all users on both iOS and Android. But that's not all.
In addition, Facebook is also launching the new features that it previewed to developers at its annual F8 conference, which include advanced gameplay elements like turn based games, leaderboards and tournaments, and gamebots.
While there are a lot of games to choose from, Facebook singles out Zynga's Words With Friends as one of the first to take advantage of some of the rich new gameplay features. It's available to play now, along with around another 50 or so titles.
Facebook says new games are being added weekly.
If you don't currently have the new Instant Games on Messenger be patient, as the feature is rolling out globally over the next few weeks.