Microsoft to make big Surface announcement in Shanghai on May 23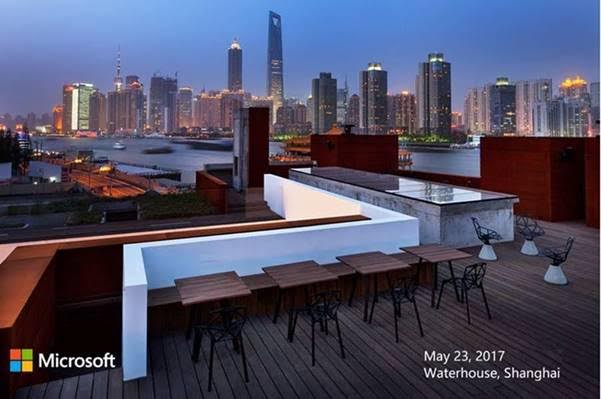 Earlier this week, Microsoft made huge news by announcing both a new operating system (Windows 10 S) and computer (Surface Laptop) for education. Next week, the company will hold its annual Build 2017 developer conference. Surely the company will relax a bit for the rest of the month, right?
Nope. Today, Microsoft shocks the technology community by unveiling yet another event for the month of May. Not only is the timing a surprise, but so too is the location. You see, the company will be making a big Surface announcement in Shanghai! Microsoft says it will "show the world what's next."
ALSO READ: Microsoft's all-new Surface Arc Mouse looks pretty darn good
While Microsoft's page for the event is very light on details, we know that it will be held on May 23. So, why do I say it is regarding Surface? Panos Panay -- Microsoft's Corporate VP of Devices -- on both Twitter and Instagram, used the #Surface hashtag for the event. Heck, just his planned attendance at the Shanghai event solidifies the fact that it is Surface related.
See you in Shanghai. May 23. #MicrosoftEvent #Surface https://t.co/aMgvkkqE52 pic.twitter.com/vzcK9MqIpf

— Panos Panay (@panos_panay) May 5, 2017
The big question, of course, is what will be announced? The obvious answer is Surface Pro 5. The Pro 4 is getting long in the tooth, and fans of the tablet are clamoring for something new -- hopefully with Intel Kaby Lake and USB-C. We could even see a refreshed Surface Book. Also possible, but highly unlikely, is the much fabled Surface Phone. This is really nothing more than a fantasy at this point, as Microsoft has seemingly all but given up on phones.
What do you think Panos Panay and Microsoft will unveil at this event? What is the significance of the Shanghai location? Tell me in the comments.