Build 2017: Microsoft bringing mixed reality to all with new affordable headsets and motion controllers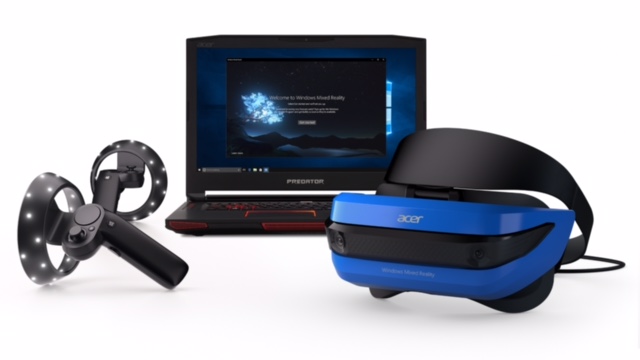 Microsoft has been working on its vision of mixed reality for a while. It first showed off its HoloLens headset two years ago, and then debuted a developer edition last August, but sales weren't great, not least because it came with a $3,000 price tag.
Microsoft said at the time that the best, and cheapest, HoloLens VR headsets would not be made by itself, but by third-party hardware developers, and today at Build it announced the first of these headsets, as well as Windows mixed reality motion controllers -- no markers required. If you've been excited to try Microsoft's implementation of augmented reality for yourself, the wait is nearly over.
Microsoft announced that Acer will sell a Windows mixed reality headset and motion controller bundle priced at $399 this holiday season, and developers in the US and Canada will be able to pre-order an Acer or HP headset starting today from the Microsoft Store for $299 and $329 respectively. Delivery is expected later this summer.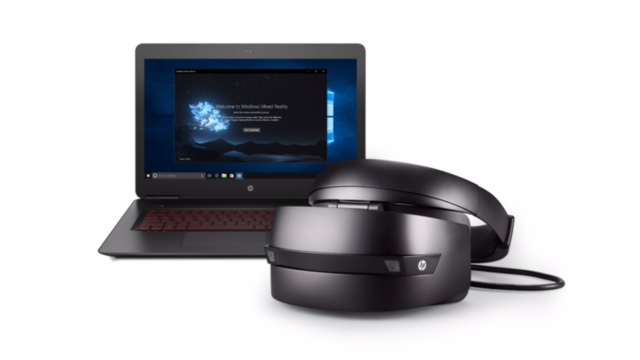 The inclusion of Microsoft's Windows mixed reality motion controllers will make interacting with the augmented world feel more immersive. The company explains:
A customer who pairs a Windows mixed reality headset with motion controllers will have a rich and immersive experience across creativity tools, productivity, games, and entertainment. The motion controllers offer precise and responsive tracking of movement in your field of view using the sensors in your headset. There is no need to install hardware on the walls around you. We created the controllers as a high quality and comfortable input device with the same ease of set up and portability as our headsets. Our partners plan to market and sell these controllers on retail shelves this holiday.
Interestingly, the new controllers won't work with HoloLens.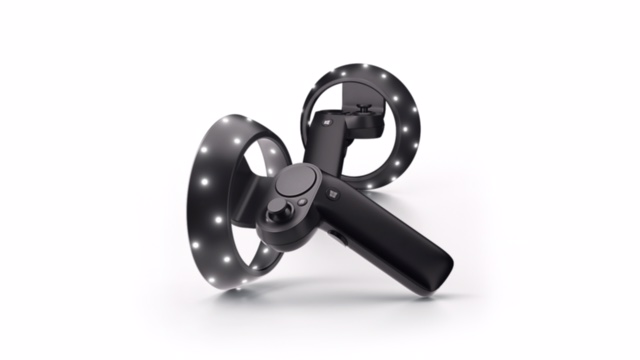 You will of course need a device running Windows 10 Fall Creators Update to enter Microsoft's world of mixed reality.
Whether this new venture will be a hit for Microsoft and its partners remains to be seen, but we're certainly excited that mixed reality is finally becoming an actual reality and we can't wait to try out the new hardware for ourselves. What's your view?