Belkin Wemo smart home devices will soon be compatible with Apple HomeKit and Siri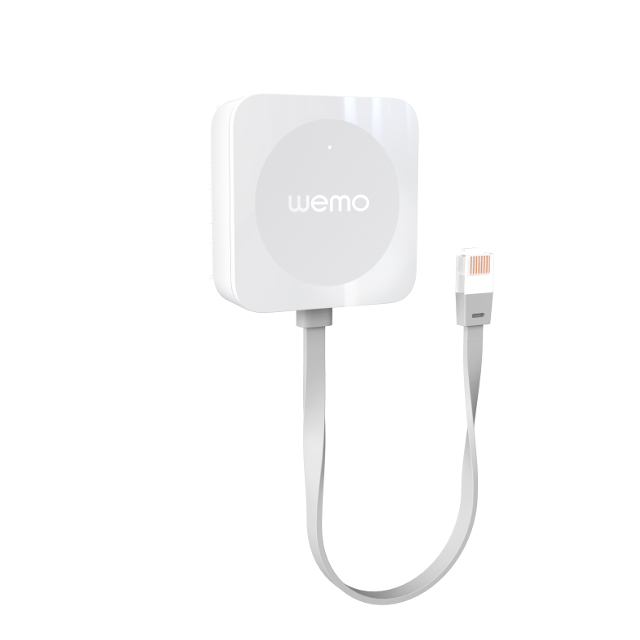 Belkin's Wemo smart home devices are absolutely brilliant. Not only does the company offer power outlet and light switch adapters, but it recently introduced a dimmer switch too. The Wemo products are also compatible with both Amazon Alexa and Google Home, making them easy to control by voice.
Unfortunately, Wemo devices are not compatible with Apple HomeKit or Siri. There is good news, however -- Belkin is adding support. Starting this fall, consumers can buy a new product called "Wemo Bridge," which will enable HomeKit support for existing Wemo devices. It simply plugs into an Ethernet port on your router, thereby enabling support for Apple's smart home platform.
"The Wemo Bridge connects to any home Wi-Fi router via an Ethernet cable to enable HomeKit integration into Wemo smart plugs and light switches in the home. The bridge then leverages the Wi-Fi of the home router to send the HomeKit capabilities from Siri enabled devices such as Apple iPhones, iPads and Apple watches to Wemo smart plugs and light switches," says Belkin.
The company further explains, "With the HomeKit enabled Wemo Bridge, Wemo users will be able to ask Siri on their iPhone, iPad or Apple Watch -- 'Siri, turn on Wemo' or 'Siri, dim the living room lights,' or use the Apple Home app on any of these devices. Users will also be able to include Wemo products into scenes and rooms to work with more than one hundred other HomeKit compatible products and access them while on the go."
Unfortunately, pricing for the Wemo Bridge is unknown for now. The cost will be revealed in the fall when it goes on sale. Does it stink that HomeKit support requires an additional purchase? I suppose, but keep in mind, you don't really need the support. Let's be honest, Apple's HomeKit is hardly popular. Rather than spending the money, users can keep on using the Wemo mobile app, Alexa, or Google Home as they have been. With that said, it is cool that Belkin is giving options to Wemo owners.