Microsoft Surface Laptop and Surface Pro now available -- which Windows 10 PC will you buy?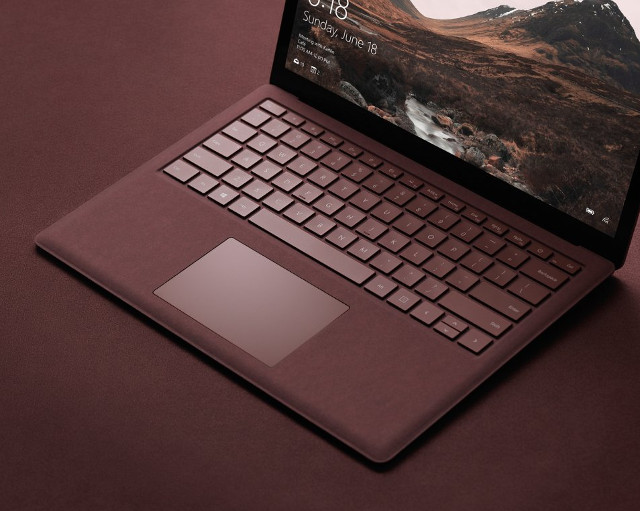 Microsoft has been developing its Surface line of computers for years, and it has been exciting to see the evolution. What started out as a tablet with a terrible keyboard has evolved into a world-class desktop (Surface Studio), tablet (Surface Pro), and notebook (Surface Laptop). Slowly but surely, the company has created a diverse product line that focuses on elegance and productivity.
While pre-orders were already available, today is finally the day you can buy the all-new Surface Laptop and Surface Pro. Consumers have a hard decision to make -- which one should they buy? While Surface Pro stays true to the original Surface mission of being a tablet and laptop in one, the Surface Laptop is true to its name -- a notebook only.
"Today, we are excited to launch the new Surface Pro and Surface Laptop and bring our full family of Surface products to more markets than ever before. When I look at the journey we have been on since we launched the first Surface nearly five years ago, I am amazed at how far the product family has come. With Surface Pro, we created a new category and challenged the status quo of the laptop. With every Surface release since we have continued to push the boundaries of existing categories – bringing more power, more pixels and more versatility to help people work how they want, where they want," says Panos Panay, Corporate Vice President, Microsoft Devices.
ALSO READ: Microsoft Modern Keyboard with Fingerprint ID is designed for Windows Hello, coming soon
Panay further says, "People are already falling in love with Surface Laptop. The rich, deep colors draw you into an experience that is warm and inviting. The blend of beauty and performance hits all the right notes without compromising the things required to keep you productive, like all-day battery life, incredible display quality, and portability. Even the Alcantara material covering the keyboard balances its elegance with a clever design that resists spills and absorption. Every detail on this product has been thought through."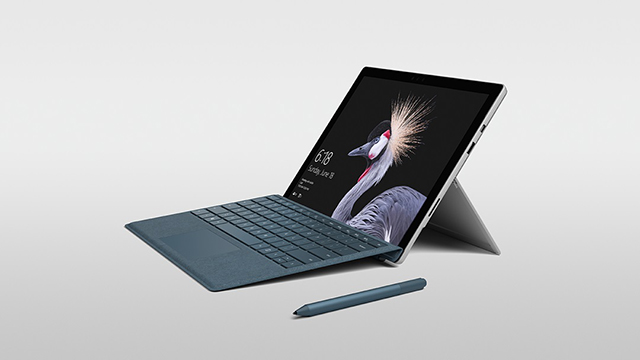 If you want to use a computer in your lap, there is really only one choice -- Surface Laptop. Despite what Microsoft says, using Surface Pro in your lap is damn-near impossible -- it is uncomfortable and prone to falling, and potentially breaking. Can some people pull it off? Sure, but don't count on you being one of them. Hardcore lap-typists should only look to Surface Laptop.
Surface Pro is the better choice for artists and other folks that use a pen. The Pro can be held like a tablet, or positioned on a table with a very versatile kickstand. You can draw on the Surface Laptop screen too, but it is a more compromised experience. This is a big reason that two products exist.
Neither computer has USB-C, and that is a bit problematic. Don't get me wrong, in 2017, USB Type-A still reigns supreme. With that said, USB-C is the future and Surface computers aren't inexpensive. People that buy them may want to use them for 3-5 years. It will be disheartening in a couple of years to have a PC without the connector type. While Microsoft promises a dongle to provide these ports, that takes away from the overall elegance of design. I would prefer to see both USB-C and USB-A included, but that shouldn't be a deal-breaker.
If you are outside of the USA, don't worry -- you will get your chance to buy these computers soon too. While we don't have definitive pricing or release, Microsoft says availability will be in "coming months." Below are the countries that are next in line to get them.
Australia
Austria
Canada
China
Denmark
Finland
France
Germany
Hong Kong
 Ireland
Japan
New Zealand
Norway
Sweden
Switzerland
Taiwan
United Kingdom
If you are in the USA, you can walk into a retail Microsoft Store today and walk out with one of these elegant machines. "Microsoft Store associates will help find the right Surface for you with a device fitting, and with the new Surface Migration Assistant app, you can easily transfer all your files, pictures, music and settings to your new Surface device without missing a beat. Come into a Microsoft Store and let us show you how easy it is to make the switch to a Surface," explains Panay.
If you prefer to shop online, however, you can get the Surface Pro here and the Surface Laptop here. Which will you buy? Tell me in the comments below.