Razer Blade Stealth Windows 10 gaming laptop gets refresh with larger 13.3-inch display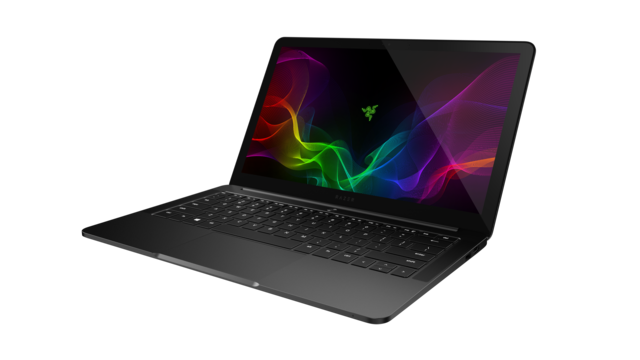 Thunderbolt 3 is a total game-changer. With the appropriate hardware, you can add desktop-class graphics cards to a svelte laptop. Having the ability to game at home while retaining portability is a godsend.
One of the best examples of this is the Razer Blade Stealth. It leverages Intel graphics when on the go, but by adding the optional Razer Core graphics card adapter, you can use a desktop GPU. In other words, it is only a gaming laptop when paired with an external GPU. The popular notebook has recently received a refresh, moving from a 12.5-inch screen to a more roomy 13.3-inch. The machine gets a 7th-gen Intel Core i7 processor and 16GB of RAM by default -- nice!
"A new 13.3-inch Quad HD+ (3200 x 1800) IGZO touch-enabled display with 100 percent sRGB color space comes standard on the new Razer Blade Stealth. The larger display enhances the Blade Stealth's visual appearance with a 50 percent thinner bezel compared to the previous version without increasing the size of the laptop. Wide viewing angles up to 178 degrees, with high-color saturation, display content with striking clarity and accuracy. Razer will continue to provide the Blade Stealth 12.5-inch 4K model with 100 percent Adobe RGB color saturation for the most demanding visual tasks," says Razer.
ALSO READ: Razer unveils Lancehead gaming mice
The company further says, "For those gamers who want a mobile laptop during the day and a desktop-class gaming system after hours, the Blade Stealth easily connects with the optional Razer Core to deliver external desktop graphics power and expanded connectivity options via a single Thunderbolt 3 cable. Razer Core provides a true plug-and-play external graphics enclosure solution that does not require a reboot of the system every time a user connects. The Razer Core is also compatible with many of the latest desktop graphics cards from both NVIDIA and AMD. It is now easier than ever to transform a thin and light laptop computer into a desktop system experience."
This slideshow requires JavaScript.
Razer shares the following specifications.
● Available in traditional black or gunmetal
● 13.3 in. IGZO 16:9 aspect ratio, capacitive multi-touch display
● QHD+ (3200 x 1800) touch IGZO display
● 100 percent sRGB color space
● Intel Core i7-7500U Processor (2.7 GHz / 3.5 GHz)
● Intel HD Graphics 620
● Windows 10 Home
● 256GB / 512GB / 1TB PCIe SSD options
● 16GB Dual-Channel System Memory (LPDDR3-1866MHz)
● Windows 10 (64-bit)
● Killer Wireless-AC 1535 (802.11a/b/g/n/ac + Bluetooth 4.1)
● Thunderbolt 3 (USB-C)
● USB 3.0 port x 2 (SuperSpeed)
● Anti-ghosting keyboard
● Black: RGB Powered by Razer Chroma
● Gunmetal: White keyboard backlighting
● HDMI 2.0 audio and video output
● Built-in stereo speakers
● 3.5 mm headphone/microphone combo port
● Built-in array microphone
● Trusted Platform Module (TPM 2.0) security chip embedded
● Compact 45 W USB-C power adapter
● Built-in 53.6 Wh rechargeable lithium-ion polymer battery
● 0.52 in. / 13.1 mm (Height) x 12.6 in. / 321 mm (Width) x 8.1 in. / 206 mm (Depth)
● 2.93 lbs. / 1.33 kg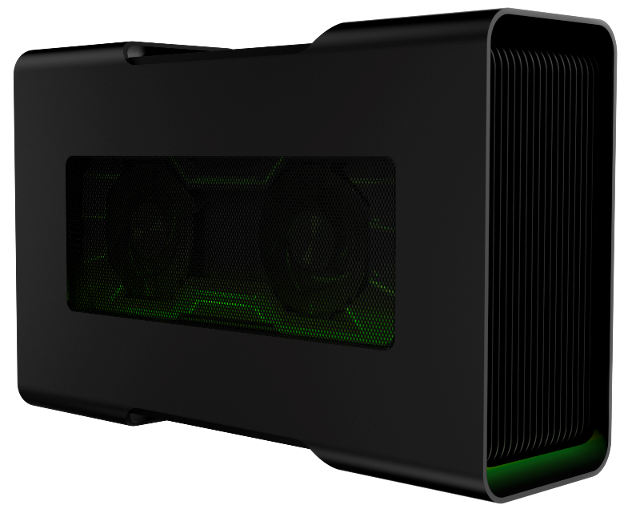 The Razer Blade Stealth gaming laptop can be had now for $1,399 with a 256GB SSD. The 512GB model is $1,599, while the 1TB variant is $1,999, respectively. Keep in mind, this does not include the Razer Core Thunderbolt 3 GPU adapter (seen above), which costs another $399. Not to mention, you still need to add a decent graphics card too. In other words, to get the true gaming experience, you are looking at at least $2,000. Is it a pricey setup? I suppose, but depending on your needs, it could be very much worthwhile.
If you don't want to game and only desire a thin and powerful laptop, the Blade Stealth on its own is an attractive option. The default configuration is solid and the exterior is very beautiful. For non-gamers, it should be considered with other Windows 10 laptops from companies like Dell and HP. Heck, it is very much in competition with Microsoft's own Surface Laptop too.