YouTube updates its Restricted Mode policies after LGBTQ debacle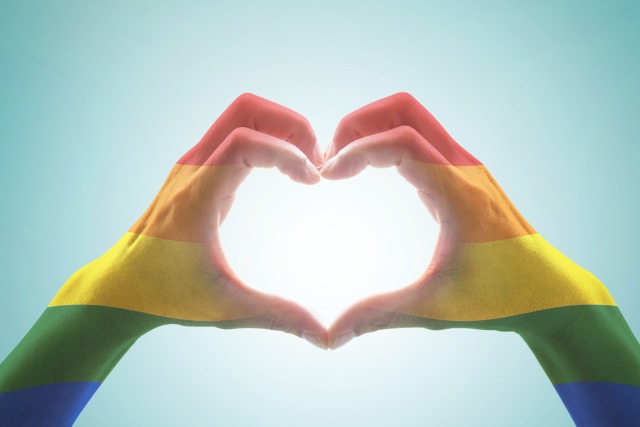 Back in March, Google was hit by criticism after it was discovered that its Restricted Mode filtered out many videos with LGBTQ content. A month later the company announced that it had fixed the problem that led to videos being "incorrectly filtered" and now, to coincide with Pride month, Google has revealed policy updates to Restricted Mode.
Google says that it has worked with LGBTQ creators and YouTube employees and will now explicitly allow content that was previously blocked, to be seen in Restricted Mode -- hoping to quieten any shouts of "censorship." The new policies mean that content such as "kissing at weddings, personal accounts of difficult events, and speaking out against discrimination" should no longer be caught in the net.
YouTube CEO Susan Wojcicki says "the voices of our LGBTQ community have been key to pushing society in a more understanding and tolerant direction," and she is keen to avoid further resentment from those who had their videos hidden.
She explains:
Our intention was never to limit this kind of content; having spoken to LGBTQ creators and YouTube employees, I understand just how important it is that teens and students be able to view it. That's why we've updated our policies to explicitly allow these videos in Restricted Mode -- it still won't work perfectly but over time our systems will get better. We apologize for these issues and want to reaffirm our commitment that YouTube is a place where all voices can be heard.
The guidelines surrounding Restricted Mode have been "broadened" and Wojcicki repeats the claims from May that 12 million videos have had restrictions lifted from them. She shares full details of the changes that have been introduced:
Our teams worked with dozens of volunteer LGBTQ employees and select LGBTQ creators to get feedback on our policies and we incorporated that feedback into our processes moving forward.
To date, over 12 million additional videos of all types -- including hundreds of thousands featuring LGBTQ content -- are now available in Restricted Mode.
We've published and broadened Restricted Mode guidelines to ensure that non-graphic, personal accounts of difficult events are available. For example, personal accounts of individuals who suffered discrimination or were impacted by violence for being part of a protected group will now be included in Restricted Mode, provided they don't contain graphic language or content. Soon we'll have new content in Creator Academy to describe in detail how to make videos that will meet the criteria for Restricted Mode.
To help our systems get better, we invite creators and users to submit instances where they think we got it wrong. We review EVERY video submitted, and in those instances where we make changes to include videos in Restricted Mode, those lessons make our systems better.
In a blog post, Wojcicki says that YouTube is taking part in Pride Month with its fifth #ProudToBe campaign, and from next week the US Spotlight channel will be used to showcase LGBTQ videos.
Image credit: Chinnapong / Shutterstock