Microsoft releases monster Windows 10 Fall Creators Update Build 16226 to the Fast ring, and it's packed with new features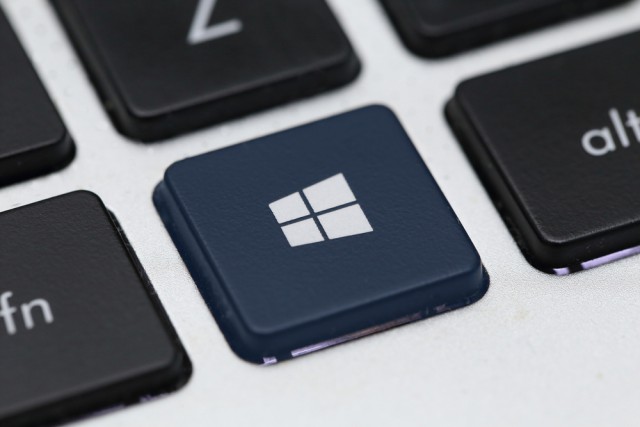 Two weeks ago, Microsoft released Build 16215 to Windows 10 Insiders on the Fast ring. This introduced a wealth of new features including major UI improvements to Start and Action Center, and updates to the Edge browser, Cortana, My People, Night Light, and more.
Today, the software giant rolls out Build 16226 and this one is similarly jam-packed with new features and improvements.
SEE ALSO: Windows Insiders can now try out OneDrive's Files On-Demand feature -- here's how
First off are the obligatory Microsoft Edge updates -- it seems every new build has to introduce new features to the browser. In this build there are more options for closing tabs, and it's now easier to move your settings from another browser to Edge. This will "make it easier for users to make the move to Microsoft Edge as their primary browser", Microsoft says somewhat hopefully. Hey, someone, somewhere might choose to do that, you never know.
There are more EPUB improvements made to Edge, and a better Favorites experience. You can view bookmarks as a directory tree when you save new ones, and collapse or expand folders from within "Add to favorites." You can edit the URL for Favorites now too.
This build also adds new Emoji, including new snacks, actions, dinosaurs, and even fantasy characters, and updates existing ones.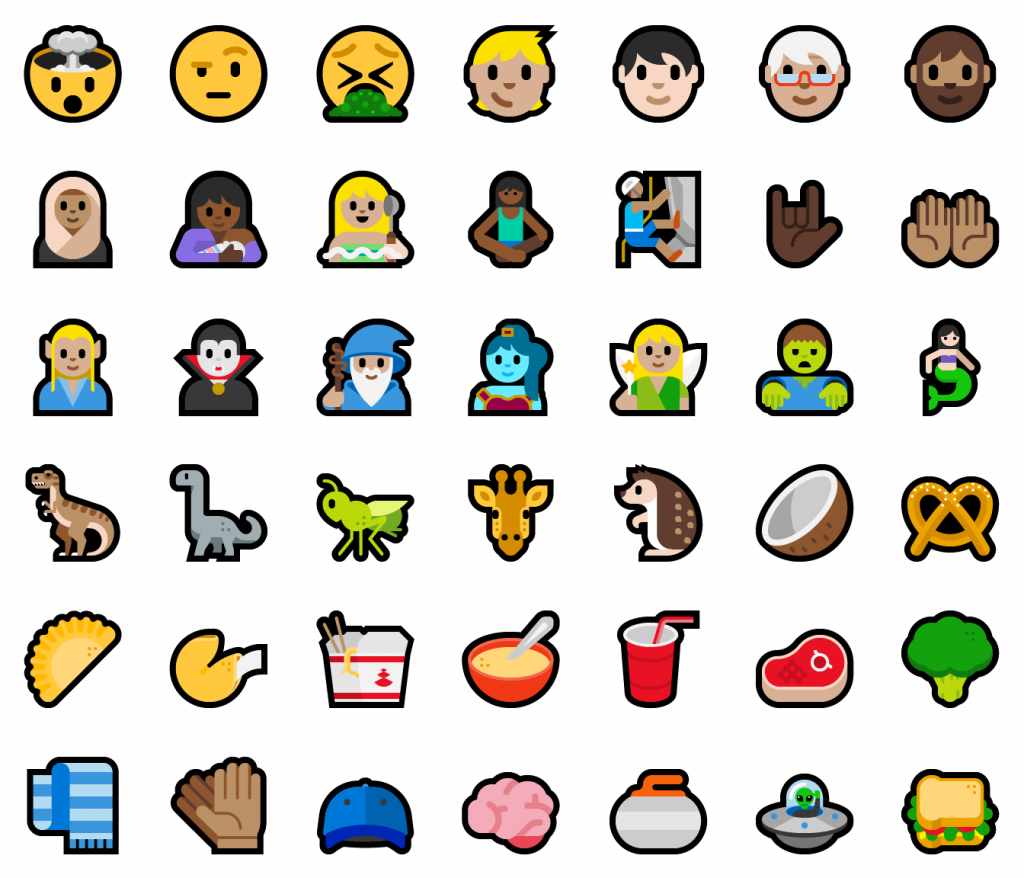 Last week, Microsoft released OneDrive Files On-Demand to Windows Insiders running Build 16215 and higher. We covered the new feature here. If you haven't already done so, you can try it out in this build. You will also now see a warning if an app tries to download something from OneDrive and take action accordingly.
There have been improvements made to the Touch Keyboard, including text prediction for more languages, and other UI and reliability tweaks.
Windows Sonic, available in the Windows 10 Creators Update, is now even easier to enable in this new build, and gaming improvements include the ability to track your GPU performance and access additional help options.
Storage Sense gains a new look and the ability to delete your previous versions of Windows, freeing up a lot of space.
And we're still not done!
There's a new Remote Desktop Settings Page, Shell improvements, and an updated File Explorer context menu which now lets you share files directly. My People gains a few new options to make it easier to use, Hyper-V gains a new VM Sharing feature, and the Calculator now has a nifty Currency Converter function.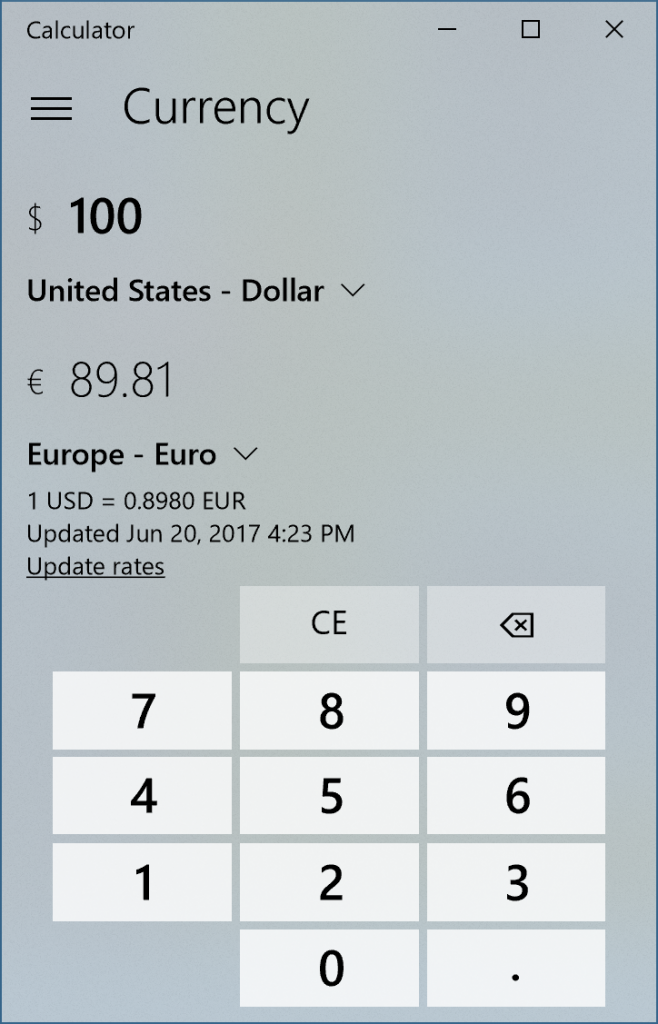 Narrator gains auto-captioning and there's improved bitmap scaling for Magnifier too.
The SMB1 networking protocol is being removed from Windows by default, which is something we discussed previously, here.
Other changes, improvements, and fixes for PC include:
If you were impacted by the issue causing your upgrade to get stuck or hung at around 33 percent trying to update to Build 16215, Fixed the issue and you should be able to upgrade to this build (Build 16226) without getting stuck at 33 percent.
Fixed the issue causing PCs to bugcheck (GSOD) with inaccessible boot device on install, and the Windows Update error 0x80070643 after rollback.
Fixed an issue preventing PDFs from opening in Microsoft Edge on some devices with enterprise configurations.
Fixed the issue causing some PDFs and sites to open in a cropped view (zoomed in) in Microsoft Edge, causing part of the content to be inaccessible to the user.
Fixed an issue from the previous flight where accented characters couldn't be input properly into Win32 apps using the hardware keyboard.
Fixed a Hyper-V issue resulting in some Insiders not being able to connect to VMs in the last flight.
Fixed an issue resulting in Start now working for a small percent of Insiders on the last flight.
Adjusted the application of Fluent Design in Start and Action Center to now be a touch more transparent and let more of the underlying color through. Along the way Microsoft also updated the Action Center to use the newer conscientious XAML scrollbar design.
Fixed an issue where notifications in the Action Center lost their outline if acrylic fell back to having no transparency, for example on battery saver. Fixed an issue where the Action Center background might become 100 percent transparent.
Fixed an issue from the previous flight wherein you couldn't expand notifications displayed in the Action Center.
Fixed an issue resulting in some inbox apps unexpectedly appearing to be missing after upgrading to 16215 (although Store said they were installed).
Snipping tool is now natively per-monitor DPI aware! That means it should no longer be blurry when used in mixed DPI environments, or when changing DPI.
Gone through all the image resource files and removed unneeded XMP metadata.
Fixed an issue where some of the older control panel dialogs were unexpectedly showing grey sections instead of white.
Fixed an issue from recent flights where selecting "Restart" in the power options list with a pending update had the same effect as "Restart and Update."
When you right-click the network icon in the system tray, "Open Network and Sharing Center" will now open Network & Internet Settings.
Fixed an issue where the Start Fresh page was included in Microsoft Edge's recovery store, leading to potentially multiple Start Fresh pages being visible in each window after Microsoft Edge was reopened.
Fixed an issue where the red heart emoji was displayed in superscript.
Fixed an issue resulting in ink lag and short ink strokes not being detected in recent flights.
Fixed an issue where there was an unexpected Microsoft Text Input Application visible in Start after using the touch keyboard.
Fixed an issue from the last flight where Chinese IMEs would hang when typing into Cortana. Fixed an issue that generally could make the Chinese IMEs hang when typing on the last flight.
Fixed an issue for some input methods in the last flight resulting in certain apps crashing if you switched to that input method while the app had focus.
Fixed an issue where Cortana's search box could end up in the wrong place if you set focus to it then brought up the Emoji Panel.
Updated the casing of the Settings category "Update & security" to now be "Update & Security" based on user feedback. Fixed an issue from the last flight where it might hang when you tried to open this category.
Fixed an issue where the OS Build Info link on Windows Update Settings didn't do anything when clicked.
Fixed an issue resulting in the top border of UWP apps sometimes being an unexpected color.
Fixed an issue from 16215 where mini-surveys (SIUFs) weren't popping after the computer had been locked and unlocked.
Fixed an issue from 16215 where any external monitor connected to a DisplayLink dock wasn't working and you'd just see a static logon screen.
Fixed an issue from 16215 due to a driver issue where Wi-Fi wasn't working on certain devices like the Surface Pro 1 and Surface Pro 2 and some USB devices.
Fixed an issue from 16215 where printing wasn't working due to having multiple copies of each printer after upgrading.
Known issues for PC
If you have the .NET 3.5 Framework installed, updating to this build may fail and roll back to the previous build. As a workaround, uninstall .NET 3.5 before trying to update to this build and then reinstall .NET 3.5 after you update to this build. For more info, see this forum post.
Auto-complete in URL bar of Microsoft Edge may fail on some devices, searching for a partial string instead of the autocompleted text picture. This issue will be fixed in an upcoming flight.
Some UWP apps such as Twitter will crash on launch.
Word 2016 will crash if you try to ink on it.
You may notice some of your inbox apps are now displaying a name that looks like "ms-resource:" and are listed at the bottom of Start. Microsoft is investigating. In the meantime, the app should still launch normally, it's only the name resource that's impacted.
Microsoft is also investigating reports that the battery status on certain laptops isn't updating while the device is unplugged.
Photo credit: charnsitr / Shutterstock