Best Windows 10 apps this week

Two-hundred-and-thirty-eight in a series. Welcome to this week's overview of the best apps, games and extensions released for Windows 10 on the Windows Store in the past seven days.
July is Anime Month in Windows Store, with deals for Anime TV shows, movies and games across the board. The Windows Store games sale is still on as well.
As always, if I missed an app or game that has been released this week that you believe is particularly good, let me know in the comments below or notify me via email instead.
 Discounts this week
The following list is a selection of the best deals. Make sure you check out the Store for all offers.
Some apps are discounted for more than one week. Only new apps and games are listed below. Check out the previous post in the series for past offers that may still be valid.
New Microsoft Edge extensions
Video Downloader Professional for Edge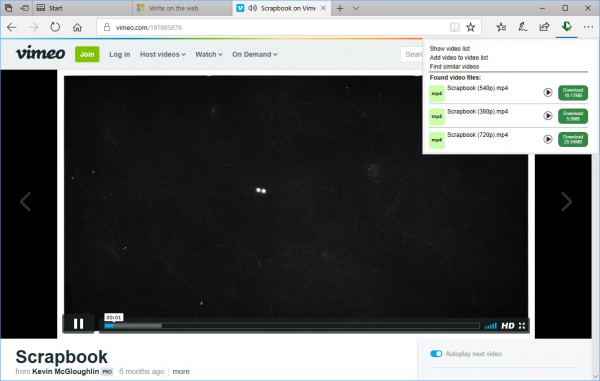 This is a video downloader extension that lets you download videos with two clicks.
If a site supports multiple formats for videos, it displays several of them in the download interface so that you may pick the highest or another resolution.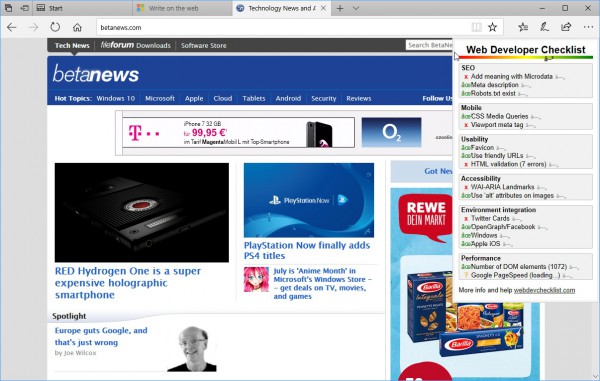 The extension for Microsoft Edge is a companion extension for the web service WebDevChecklist.com.
You can run it on any site to check for web design related issues. The extension checks SEO, accessibility, usability, and site performance among other things, and provides a rating of the site taking all of this into account.
New apps and games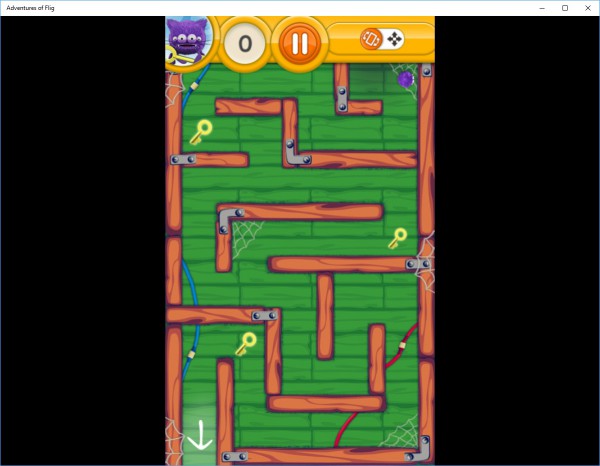 Adventures of Flig looks may look like a basic "running" arcade game on first glance, but it is more versatile than most games of the genre.
While you do get on-rails running passages in the game, you can also play Shufflepuck and a dexterity game where you guide a spider through a maze using the device's gyrometer (it won't play without).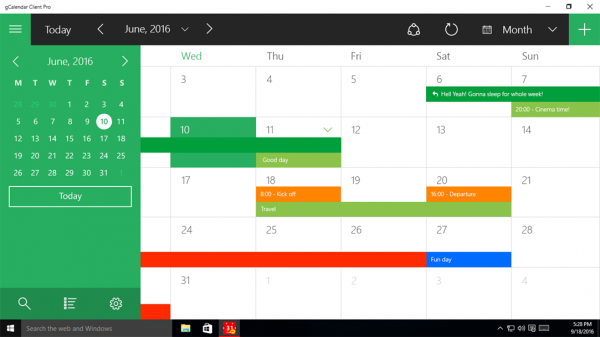 The free application syncs with your Google Calendar, and you may use it to view, create, edit and delete events.
Anything that you do in the application is synced to Google Calendar so that it becomes available on all devices you use the service on.
It supports the syncing of multiple Google accounts, event management functionality, notifications for events, different colors for different types of events, and a lot more.
English speaking users may also use Cortana to organize and schedule the calendar.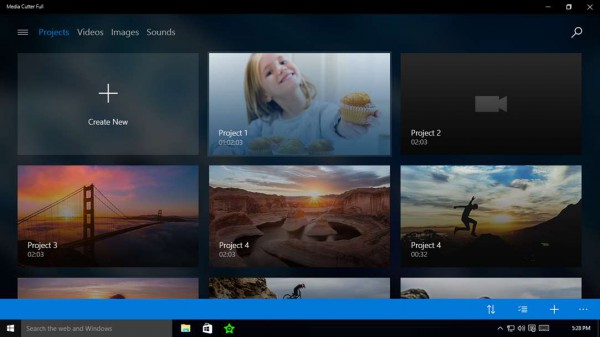 Media Cutter Full is a video, image and audio editor that resembles Windows Movie Maker in some aspects.
Videos can be cropped or joined, and you may use transition effects between video fragments.
Filters can be applied to videos and images, and you may add audio to slideshows that you create with the program.
You may load media files from the local system, or by using the built-in capture functionality.
The program supports the majority of popular media formats, so you should not run into incompatibility issues.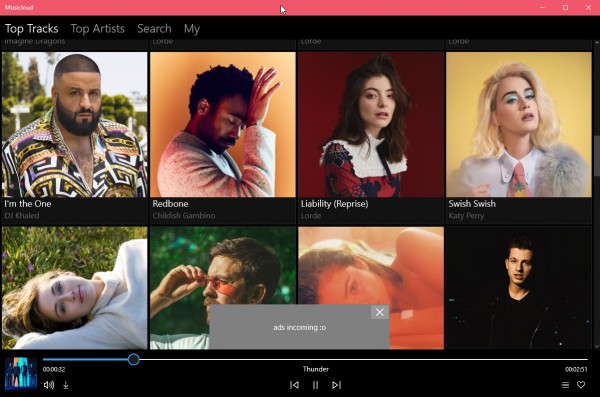 Musicloud is a free music player for Windows 10 that comes without the usual restrictions. You can play any music, and skip as many songs as you like.
The music is pulled from music videos uploaded to YouTube. The app displays top tracks and top artists as entry points, and features a search that you may use to find music that you are interested in.
Since it pulls the music from YouTube, you get access to pretty much any popular songs and a lot of lesser known ones as well.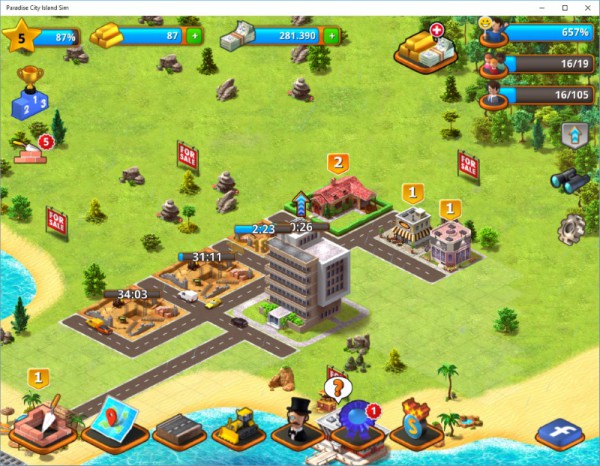 Build your own island resort in Paradise City Island Sim. The game comes with nine different islands that you unlock over the course of the game, and more than 200 buildings that you can construct on the islands.
It plays similarly to Sim City, but is more basic than the game in many aspects. Still, you construct buildings, build roads, add police and fire stations, and try to keep your people happy.
Notable updates
Codehub - A Client for Github update introduces option to edit your issues.
GDrive.NET, a Google Drive client ships with improve search functionality and bug fixes.
Xbox (beta) update brings Acrylic design, and faster startup of the application.