Best Windows 10 apps this week

Two-hundred-and-forty in a series. Welcome to this week's overview of the best apps, games and extensions released for Windows 10 on the Windows Store in the past seven days.
We are just months away from the release of the next big update for Windows 10, the Fall Creators Update. Only 50 percent of all Windows 10 devices have received the current feature update -- the Creators Update -- so far, which makes it likely that some systems may go straight to the next release when it arrives.
As always, if I missed an app or game that has been released this week that you believe is particularly good, let me know in the comments below or notify me via email instead.
Discounts this week
The following list is a selection of the best deals. Make sure you check out the Store for all offers.
Some apps are discounted for more than one week. Only new apps and games are listed below. Check out the previous post in the series for past offers that may still be valid.
New Microsoft Edge extensions
None this week
New Windows apps and games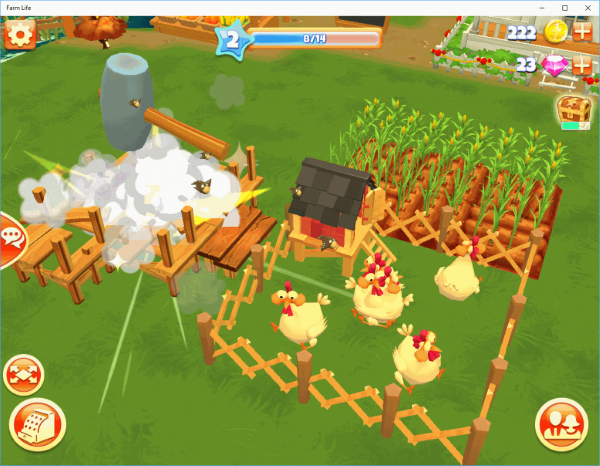 Farm Life is a farm simulation game with free to play mechanics. Means: you either grind and wait, or speed things up with "real-money".
You unlock new features and options as you gain levels in the game. You gain access to the post system on level 7 for instance, or shipping on level 17.
Multiplayer is included, as you may trade and exchange with other players once you reach the appropriate level for it.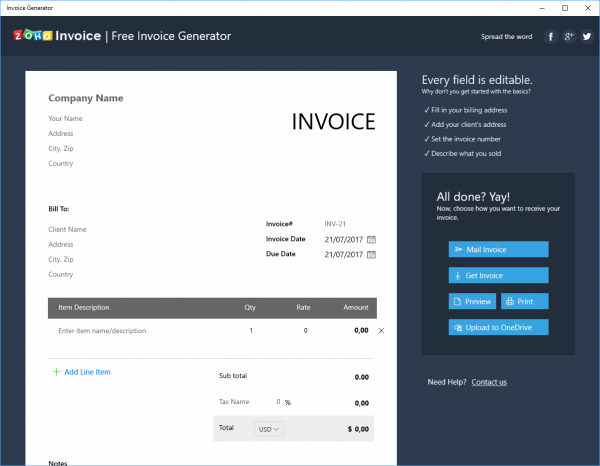 Free Invoice Generator by Zoho is a free application for Windows 10 to create invoices in a simple interface.
You edit the invoice directly in the application, and may save it as a PDF document once you are done, email it, print it, or upload it to OneDrive.
The app lacks advanced features such as saving invoices for re-use, or different templates.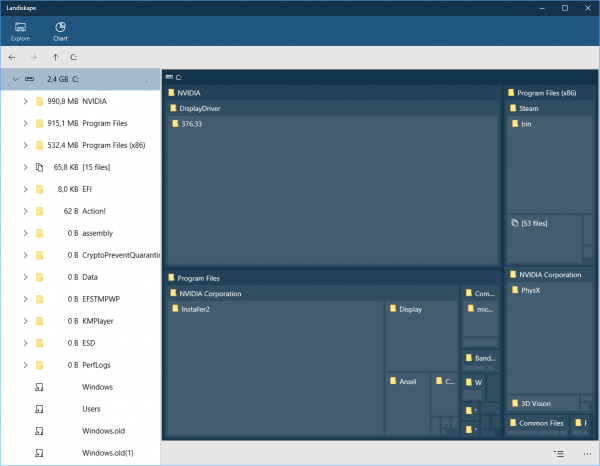 Landiskape visualizes the space distribution of drives or folders on a device running Windows 10.
The app features several display modes, e.g. tree map and view, supports quick previews, and options to sort the data by folder, size or number of files.
The app is not super-fast, nor comparable to desktop programs such as WizTree.
LinkedIn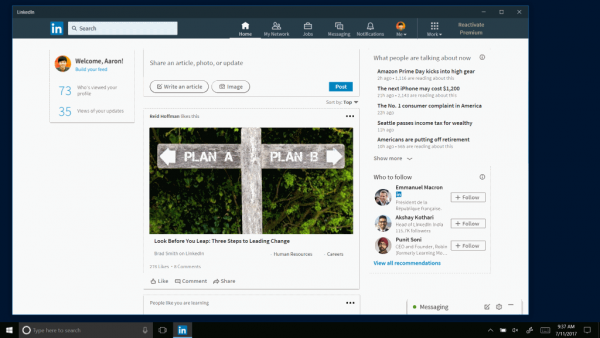 The official LinkedIn app is still being rolled out, so no link right now for it.
It is a web wrapper more or less with some features added on to it. The app uses Windows 10 specific features such as Live Tiles and integration in the Windows 10 Action Center for real-time notifications.
Story Saver for Instagram ($4.99, $2.49 until August 30, 2017)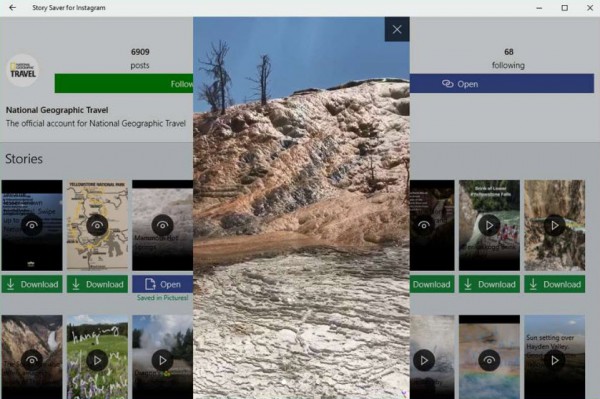 The application requires an Instagram account. You may use it to download story videos or images.
Story Saver for Instagram lets you view people's stories anonymously, and browse all stories of an Instagram user.
A trial version is available which is good for 10 story downloads per day.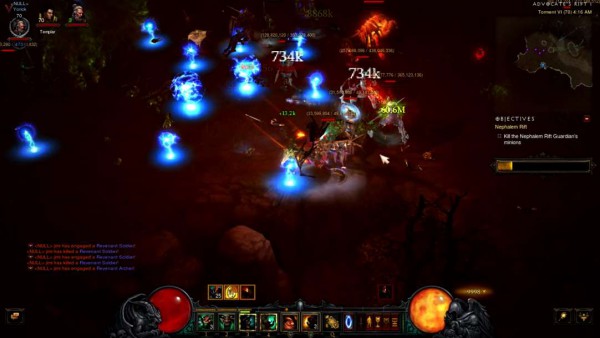 The application brings cloud powered gaming to Windows 10. It is a subscription service that you sign up for to play high-end PC games on any Windows 10 machine, even those who cannot play these games usually.
This is achieved by making all calculations in the cloud, and streaming the game screens to the device the application is run on.
Might be a good option especially for Windows 10 S devices (which cannot run Win32 programs and games), and any device that is not powerful enough to play modern games in the first place.
Notable updates
Action Toasts, an app that lets you run actions through the Action Center, received OneNote support in its latest update.
ERMO, a relaxing puzzle game ships with new game modes, user profile support, achievements and leaderboards, and more.
Skype update brings new UI, Hamburger menu is gone.