Essential Phone will be released soon in US and international markets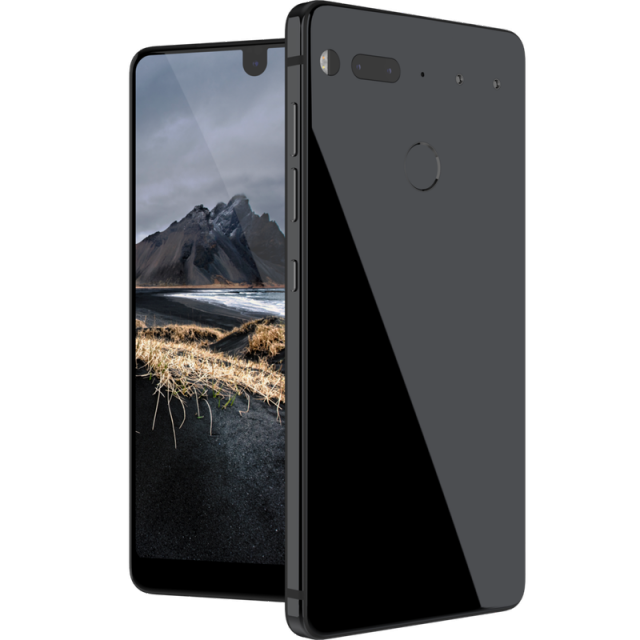 Andy Rubin's startup, Essential, announced its highly-anticipated smartphone in late-May. The high-end device, called Essential Phone, is aimed at flagship buyers looking for something a little different from an iPhone 7 or Galaxy S8, packing some cool features and a clean design at a competitive price.
But, unlike an iPhone 7 or Galaxy S8, you cannot just go out and buy an Essential Phone. Users can, however, "reserve" one, in either black or white, but when it will ship is as yet unknown at this stage. An email from Andy Rubin gives us a pretty good idea as to when it will be available though.
Andy Rubin is reaching out to early adopters for a status update on the Essential Phone, saying that the smartphone is undergoing "certification and testing" with carriers, in both the US and international markets.
We've known that the Essential Phone would be available in the US since launch, but information regarding its international availability has been limited. This email suggests that a release outside the US is likely to happen soon, hopefully at the same time.
But, when exactly will that be? Andy Rubin says that the Essential Phone should be in early adopters' hands "in a few weeks," which is a good sign. However, what we do not know is whether that will be its general release or one that is limited to those who have reserved an Essential Phone.
Either way, the fact that Andy Rubin is talking about carriers leads me to believe that it will be offered in carrier stores as well, which can only help sales as there are a lot of customers walking into carrier shops (or visiting online stores) to grab a new smartphone.
Being able to see it in real-life and use it for a while may make it a more attractive proposition for more smartphone buyers. But it remains to be seen if it will indeed be offered in carrier stores, as that is not clear yet right now.
The Essential Phone is priced at $699, and for the money you get a 5.71-inch edge-to-edge display, a dual 13MP camera setup on the back, the option to attach a 360-degree camera, a fingerprint sensor, a Snapdragon 835 processor, a USB Type-C port, and 128GB of UFS 2.1 storage, as the main features. It runs the latest version of Android, Android 7.1 Nougat.