It's the end of the line For Windows Paint as Microsoft finally kills off its simple art tool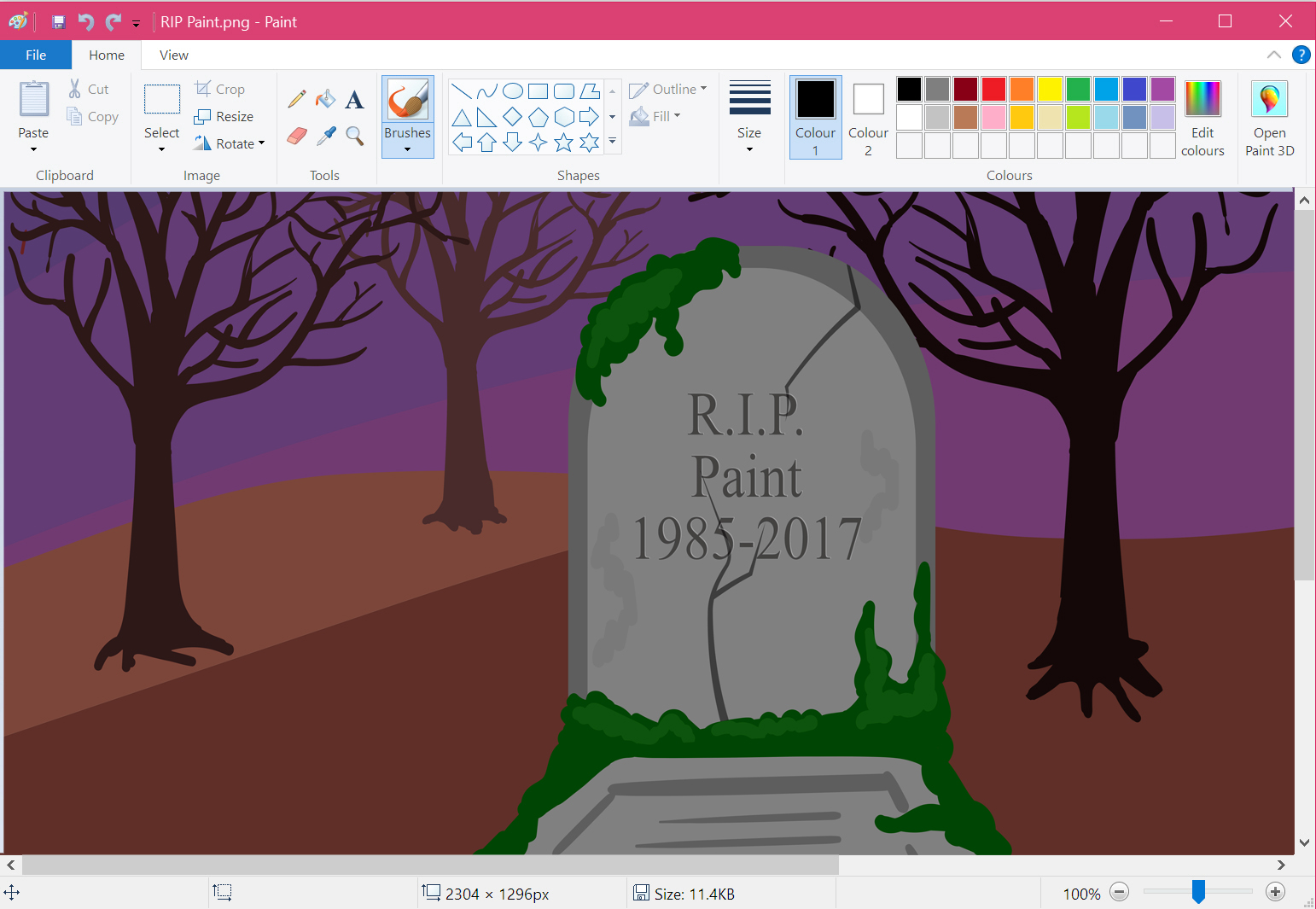 Among the list of features set to be removed or deprecated in Windows 10 Fall Creators Update is Microsoft Paint, a fixture of Windows since the operating system's first release back in 1985.
Microsoft doesn't give any explanation as to why it's being removed. Indeed, in the list of features being dropped it simply says "Microsoft Paint." Everything else in the list, including Outlook Express, has at least a one-line explanation. What a sad, inglorious ending.
Paint, of course, was never really up to much. It's long been famed for its simplicity and frankly basic nature. While there have been jaw-dropping creations made using it over the years, most artistic efforts crafted in Paint were just rubbish.
Even so, in a weird way, I'll be sad to see it go.
Paint has long since ceased to have a real purpose. Even after it was given a big update for Windows 7 it never competed with other free tools, like Paint.net, a graphics program which was originally conceived as a simple free replacement for Windows Paint but has long since outgrown its inspiration.
Paint was initially a 1-bit monochrome version of ZSoft's PC Paintbrush, and although it improved over the years, it took until 1998 (and Windows 98) before it could save pictures in any format other than BMP and PCX. Yes, there was no saving to Jpeg before then.
While Paint itself may no longer exist in next big update to Windows 10, its successor, Paint 3D will. Despite its name, that app does let you create pictures in 2D as well as 3D, but even so it will never hold a place in our hearts as Paint did, and how could it?
RIP Paint, you awful, useless, wonderful piece of software. We may not have used you, but we will miss you.
Image credit: Alexander_P/ Shutterstock