Action-packed Windows 10 Fall Creators Update Build 16251 arrives on the Fast ring, with cross-device web-browsing and more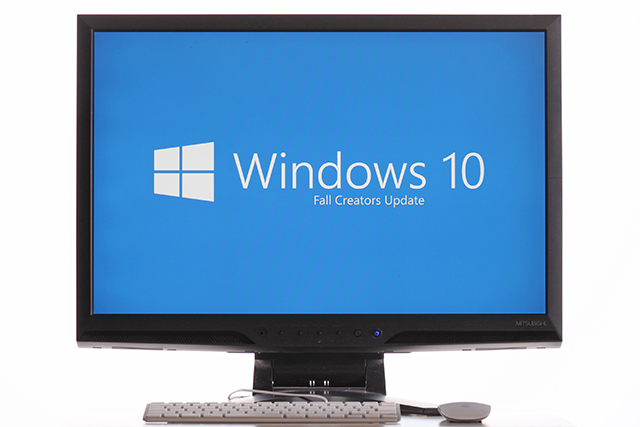 It's been two weeks since Microsoft rolled out a new Windows 10 build to Insiders on the Fast ring. Build 16241 came with a sizeable number of improvements and fixes, with a large number of those focused on the Mixed Reality side of things.
Today the software giant pushes out Build 16251, and the main focus here is on cross-device web-browsing -- that is linking your PC and Android phones together (support for iPhone is coming soon) so you can browse the web on your mobile device and then continue browsing the same site on your PC.
SEE ALSO: Windows Insiders can now 'skip ahead' to Windows 10 Redstone 4
Also new to this build is the option to get web search results from Cortana without having to open your browser. Some results will be shown in the Cortana pane, and for others you'll just need to click the arrow next to a suggestion to see the results.
That's not all for Cortana in this build either. You can now (finally) issue voice commands to turn off, restart, lock, or sign-out of Windows. All you have to is say things like:
"Hey Cortana, restart PC."
"Hey Cortana, turn off PC."
"Hey Cortana, sign out."
"Hey Cortana, lock PC."
You'll be asked for confirmation before the requested action happens.
For a build which was widely expected to be all about stability and bug fixes, there's still other new features to cover, including an improved boot up experience.
Windows can now use your sign-in info to automatically apply settings after a restart or update, so you won't need to mess around. You can disable this option if you want.
The new build also has the following input improvements:
Adjusted the size of the onehanded touch keyboard to be a little bigger, as well as added a thicker border as padding around it so you're less likely to accidentally tap outside the keyboard and dismiss it.
Updated the new XAML touch keyboard to now support a full keyboard layout option for English (United States), English (Australia), French (France), Italian (Italy), German (Germany) and Spanish (Spain) languages. To access this keyboard layout, tap the button in the top left of the touch keyboard.
As you launch and dismiss the touch keyboard, you'll now notice an animation of it sliding in and out.
Softened the sound of typing on the touch keyboard.
Fixed an issue where the touch keyboard might get into a state where swiping across it would move the keyboard contents around.
Updated the Japanese onehanded touch keyboard specific key labels to be written using the Yu-gothic UI font.
Fixed an issue where the Japanese touch keyboard might sometimes take multiple taps of the delete key to delete a selected character or phrase in certain text fields.
Fixed an issue where the touch keyboard's options in Settings to disable suggestions and disable "add a space after I choose a text suggestion" didn't work.
Adjusted two-finger precision touchpad scrolling so it should feel a bit smoother now.
Fixed an issue where the Microsoft Pinyin IME candidate window wasn't visible when Microsoft Edge was in full screen mode (F11).
Fixed an issue where Japanese IME status notification didn't appear when the IME was turned on with Kana input method.
In addition to scrolling, pen can now also select and drag objects when barrel button (a button on the side of the pen) is pressed. This functionality was already available in Win32 apps and Microsoft Edge as of 16215, and it now supports all UWP apps as well.
Fixed an issue where it wasn't possible to use the pen to move a Win32 app window up and down by dragging the title bar.
Fixed an issue where the coordinates were slightly off when using the pen to point erase in the last few flights.
And there are numerous Edge improvements in this build too:
Microsoft Edge will no longer re-scale sites when in Tablet Mode with narrow viewport width (such as in a snapped view or portrait orientation). This provides a more natural experience on modern responsive sites in tablet mode.
Fixed an issue from recent builds where the Copy Link option displayed in Microsoft Edge when you right-click a hyperlink wasn't working.
Fixed numerous reliability issues in Microsoft Edge that will improve user experience with crashes and hangs within the app.
Fixed an issue in Microsoft Edge with PDF failing to open on refresh.
Fixed an issue in Microsoft Edge with PDF fitting to page for certain books.
Fixed an issue with Pinned Sites from Microsoft Edge where it wasn't showing the right favicon on the taskbar.
Other general changes, improvements, and fixes for PC include:
Fixed an issue from the last flight where if you had display scaling set higher than 100 percent, you might encounter a bug where the hit targeting was offset when interacting with various parts of the shell. This was particularly noticeable in Action Center, where it might appear that nothing in Action Center could be clicked or tapped, but could also have been experienced in other UI around the system.
Fixed an issue resulting in IMAP email accounts such as Gmail, Yahoo, and Aol potentially not syncing in the Mail app in the last two builds.
Fixed the issue causing Windows Defender Security Center to be unable to configure and list items for Controlled folder access, Threat History and Exclusions due to a crash in the UI.
Narrator Scan Mode is now on by default for just the Edge app. You can continue to toggle Scan Mode on and off with Caps Lock + Space.
Fixed a bug that resulting in poor text rendering on some machines when Magnifier was running with bitmap smoothing enabled.
Fixed an issue where the Windows Defender Security Center icon appeared unexpectedly stretched out when using a wide sized tile pinned to Start.
Fixed an issue where certain inbox apps might unexpectedly show a progress bar on their Start tiles for a short time after upgrading.
Fixed an issue resulting in explorer.exe using an unexpectedly high amount of CPU in recent flights when certain apps such as Microsoft Edge were running.
Fixed an issue where Groove Music's mini view player would reset its position to default if you used File Explorer to open and start playing a new MP3 in Groove Music.
Fixed an issue resulting in some apps, such as Tweetium, not rendering the UI correctly and becoming difficult to use.
Fixed an issue resulting in the notification prompting you to enter tablet mode not working properly when you access in recent flights.
Adjusted the My People emoji above the Taskbar to now be referred to simply as "My People notifications." This terminology can be found in Taskbar Settings.
Fixed an issue where the mouse response might appear erratic on certain devices when playing games with Raw Input disabled.
Fixed an issue where the insertion point mouse cursor appeared white for some Insiders, making it invisible against the white background of many text boxes.
Some Insiders may have noticed the Windows Error Dialog had a new string in recent flights ("opening a portal to another dimension").
Fixed the issue with PC Games using the Origin overlay where the use of overlay may cause game movement to lock up.
TruePlay, formerly called Game Monitor, is a placeholder within the Windows UI. Your games cannot be affected at this time. We'll have more to share soon.
Known issues for PC include:
If you installed Builds 16226-16237 and upgrade to this build, Storage Spaces will not work correctly. While Build 16241 contained a fix for the general reported issue with Storage Spaces in that build range, Microsoft discovered that the fix only applies for computers not already in the bad state, and need to do some extra work to return those already impacted to the good state.
Trying to use the dictation hotkey (WIN + H) in UWP apps won't work -- you'll see the UI come up and immediately dismiss. If you'd still like to use dictation, the microphone in the touch keyboard will work. You can right-click the Taskbar for an option to show the touch keyboard button if it's not already visible.
Microsoft is investigating reports that after upgrading to the latest Insider Preview builds, some network settings are lost and revert to default settings. Static IP address configuration is reverted to DHCP. Networks which were marked as private are reverted to public. After the upgrade you will need to manually readjust your network settings back to your preferred settings.
Start, Action Center and notification toasts may at times have a background that is 100 percent transparent. A fix will be available in later flight -- for now, if you encounter this issue, try ending ShellExperienceHost.exe via Task Manager or rebooting to resolve the issue.
Connecting to a VPN using a solution downloaded from the Windows Store may result in a system crash.
The battery flyout might show unexpected text for the % charged (specifically "%1!s!%2!s!% until fully charged").
Windows Insiders who opted to 'skip ahead' to the Redstone 4 build will still receive this new release.
Image credit: Stanislaw Mikulski/ Shutterstock