Microsoft releases Windows 10 Fall Creators Update Build 16257, with one big unexpected change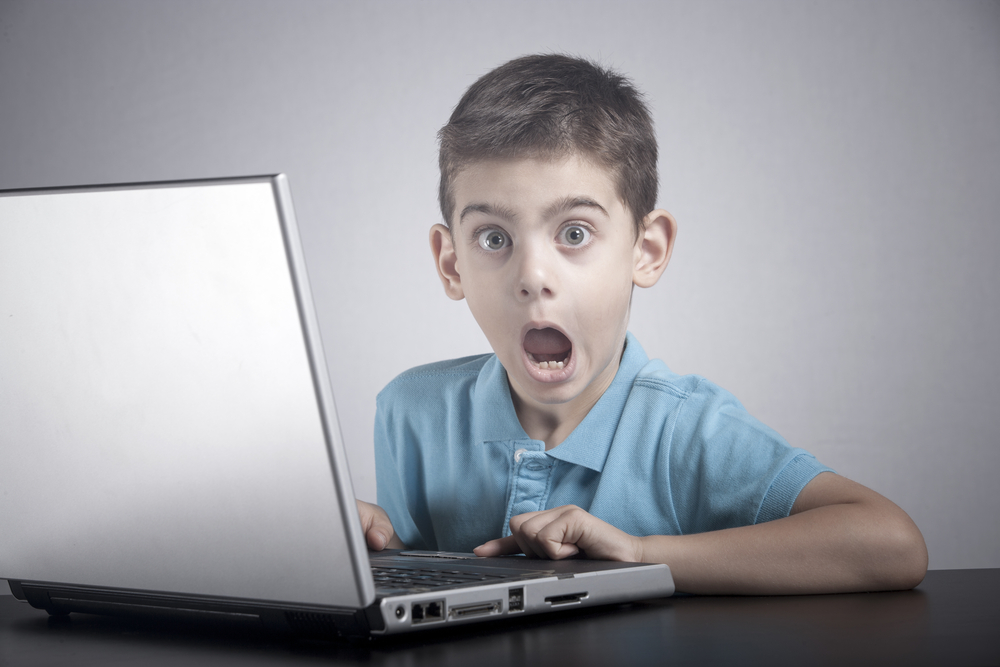 Windows 10 Fall Creators Update isn't too far off being ready for release, which should mean that the new builds we see are pretty unexciting, with bug fixes and minor improvements the order of the day.
But it appears Microsoft didn't get that memo, as there's several big changes in new Build 16257, including one that no one saw coming, and which won't be visible to most.
SEE ALSO: How to download and install Windows 10 S
The Windows Console (or the Command Prompt if you prefer) is getting a new color scheme in this build. The legacy blue is being tweaked a little to make it more legible, and there are brighter, more vibrant color changes across the whole scheme. Given Microsoft hasn't updated the console colors in more than 20 years, that's a big deal.
What's interesting about this change though is you'll only see it if you do a clean install of the new build. If you're just upgrading your existing Insider installation, as per normal, nothing will change. You can find out more about the update here.
Microsoft does plan to release a tool in the near future that will allow users to get the new color scheme without having to perform a clean install, as well as some other alternative schemes.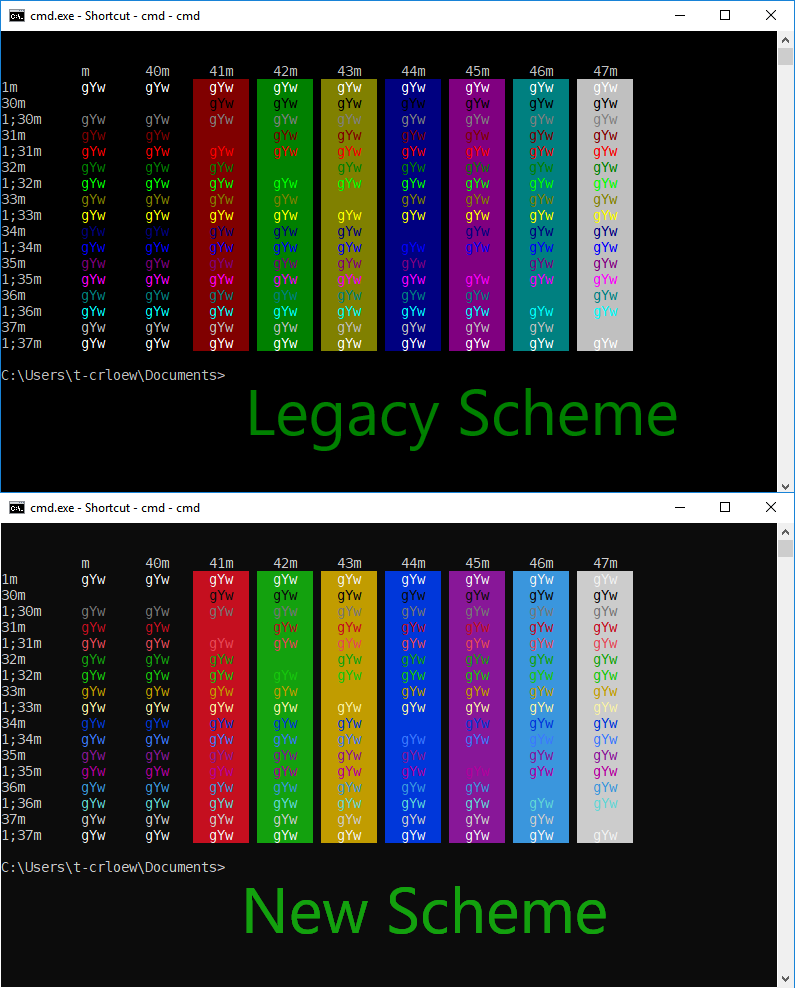 That's not all that's on offer in this new build though. The Eye Control feature we reported on earlier, which allows people with disabilities to operate an on-screen mouse, keyboard, and text-to-speech system using only their eyes, makes an appearance in this build. To make use of it you'll need a compatible eye tracker, which is currently limited to select Tobii hardware. Microsoft also warns there are some other issues to be aware of with the system, including:
Eye tracking does not work well in direct sunlight. The device may require new calibration when moving to a location with different lighting conditions.
The launchpad partially blocks the Tobii UI during device calibration. To work around this, turn off Eye Control during calibration and turn it back on when you are done. You can also use touch or mouse to reposition the UI during calibration.
Sometimes shape-writing can get stuck on. You can fix this by dwelling at the shape-writing icon to turn it on and off again
Sometimes the reposition UI icon in the launchpad takes focus after exiting text-to-speech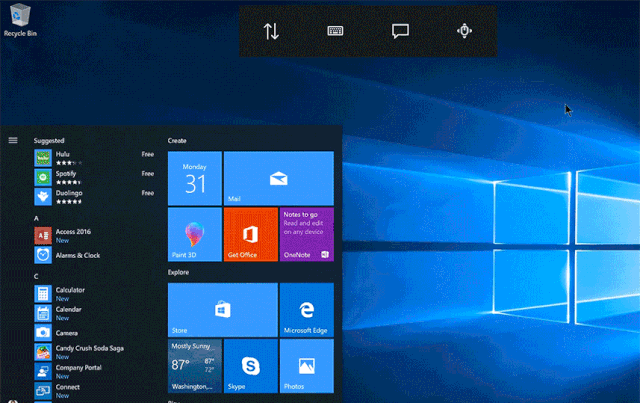 Every new Windows Insider Build comes with Edge improvements and Build 16257 is no different. In this build the improvements include:
Microsoft Edge is getting a refreshed and more modern look in the browser frame, inspired by the Fluent Design System. The use of Acrylic material provides depth and transparency to the tab bar and other controls, and Microsoft has improved button animations to feel more "responsive and delightful."
The address bar design has been tweaked so now even if the address bar isn't in focus to start with when you click and drag the text it will remain under the cursor. Previously the text would shift as the "http://" appeared -- this change will make it easier to quickly edit parts of the URL.
Fixed an issue where right-clicking on an image in Microsoft Edge and selecting copy then later pasting the clipboard content would result in the image URL being pasted rather than the image itself.
Fixed an issue where if a tab had been opened while Microsoft Edge was in full screen mode, using Ctrl + W to close that tab while still in full screen mode would close the content but leave the tab in the frame.
Fixed an issue where if you had two unrelated tabs in Microsoft Edge and opened a link from the first in a new tab, the new tab would appear to the right of the second tab rather than the first.
There are also some input and Windows Defender Application Guard (WDAG) improvements in this build, as well as the usual selection of changes, tweaks, and fixes:
Fixed an issue where the battery flyout might have shown unexpected text for the % charged (specifically "%1!s!%2!s!% until fully charged").
Fixed an issue resulting in certain network setting being lost on upgrade and reverting to default. Specifically, static IP address configuration was reverted to DHCP, and networks marked private were reverted to public.
If you had installed Builds 16226-16237 and had found Storage Spaces to not be working, today's build expands upon the fix in 16241 to remediate those PCs that had upgraded from the impacted build range and were still in a bad state.
Fixed an issue where if you switched to a new tab and back in Microsoft Edge, Narrator would start reading from the top of the page again, rather than remember where you had been on the page.
Fixed an issue where right-clicking on a folder in File Explorer and saying Scan with Windows Defender wouldn't work if the folder name contained #.
Fixed a rare issue where the Windows Search Service might get stuck on initialization after upgrade, resulting in File Explorer showing "Working on it…" infinitely when accessing certain folders.
Fixed an issue resulting in certain games such as Wargaming's World of Tanks, World of Warships, and World of Warplanes appearing to hang/freeze shortly after launch when played on x86 PCs in recent flights.
Fixed an issue where some Insiders were not being offered builds higher than Build 16241.
SEE ALSO: How to enable and use Dolby Atmos surround sound in Windows 10
Known issues for this build include:
Start, Action Center and notification toasts may at times have a background that is 100 percent transparent. A fix will be available in later flight -- for now, if you encounter this issue, try ending ShellExperienceHost.exe via Task Manager or rebooting to resolve the issue.
Microsoft is investigating reports where Action Center shows it has some number of notifications but when you click to open Action Center, there are no notifications shown.
Microsoft is also investigating reports that suggested apps are visible in Start despite the related setting being off. For now, if you encounter this try toggling Settings > Personalization > Start > 'Occasionally show suggestions in Start'.
Connecting to a VPN using a solution downloaded from the Windows Store may result in a system crash.
When installing or updating a Windows Store app, you may see error 80070057. As a workaround, you can get the latest app by uninstalling the older version of the app from your device and reinstall latest version from Store.
Photo credit: Yiorgos GR / Shutterstock