Google unveils total solar eclipse site to count down to Android O launch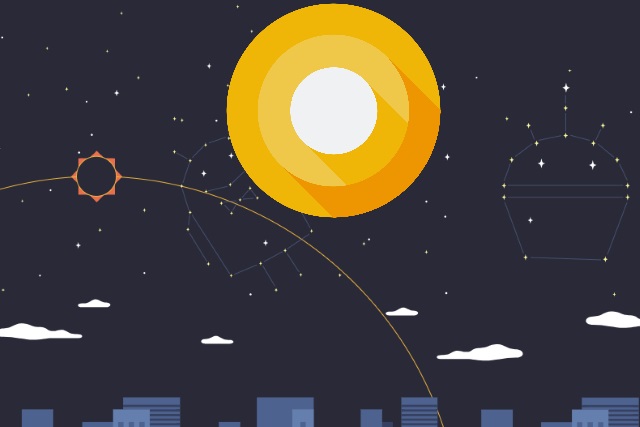 On Monday August 21, there are two big events to look forward to: the total solar eclipse, and the launch of Android O. Google is tying the two together with the launch of a new site counting down to the two events.
With the launch of the eagerly anticipated Android O (will the name be Oreo, Oatmeal cookie... or something else?), another waiting game starts. Mobile owners around the world will be playing the "will my handset get the update this time around or not?" game. In the meantime, check out the site for eclipse and Android O live streams.
The site starts off with a countdown to the Android O launch, which takes place at 2:40PM ET and is streamed live on the site. Just under three hours before this, at 12:00PM ET, there's a NASA stream of the eclipse which is also hosted on the site.
There's a bit of information about the eclipse and what you can expect to see depending on where you are, and you're encouraged to use Google Assistant to find out more about the astronomical event.
Google says:
Android O is touching down to Earth with the total solar eclipse, bringing some super (sweet) new powers!

On August 21st, a solar eclipse will sweep across the entire United States for the first time since 1918. Android is helping you experience this historic natural phenomenon so you can learn more about the eclipse and count down to the big day -- when you'll meet the next release of Android and all of its super (sweet) new powers, revealed via livestream from New York City at 2:40PM ET.
Whether you're interested in the eclipse, or the launch of Android O, head over to the eclipse website to watch the live streams on Monday.