Xbox One X Project Scorpion Edition now available to pre-order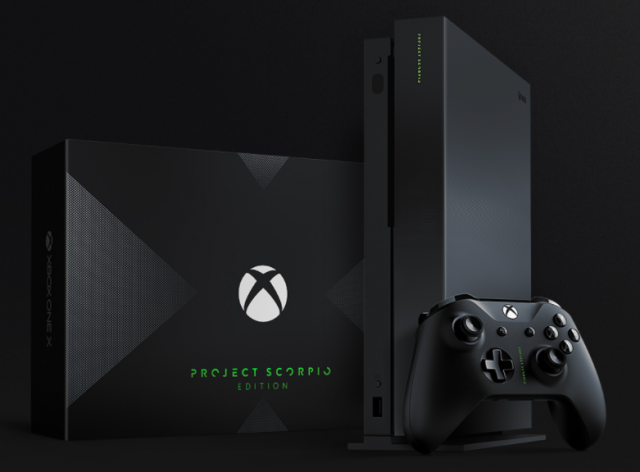 The Xbox One X will not hit store shelves until November 7, but, as you may know, it is slated to be available for pre-order well ahead of its big release.
And, like expected, pre-orders for the Xbox One X just kicked off. On offer is a special edition of Microsoft's latest and greatest gaming console, which is dubbed Project Scorpio Edition. The price?
It can be yours for $499.99, which is the same price that the standard Xbox One X will be offered come November 7. However, the Project Scorpio Edition, which you can pre-order direct from Xbox.com, throws in a couple of cool extras, to entice prospective buyers.
The special edition gets the Project Scorpio inscription on the console and controller, a Project Scorpio Edition wireless controller, a limited edition Xbox One X vertical standard, and an HDMI cable that is 4K ready, 14-day trial for Xbox Live Gold and one month trial for Xbox Game Pass.
Microsoft says that there is a limited number of units available for the pre-order phase, so if you are interested in an Xbox One X now is a great time to place an order. The Project Scorpio Edition is named after the Project Scorpio codename had by the Xbox One X.