Toshiba launches 8TB X300 internal desktop HDD for gamers and professionals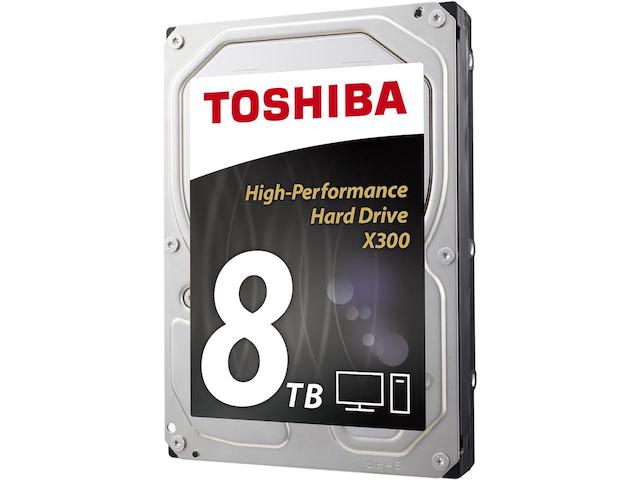 Mechanical hard drives may not be fashionable nowadays, but they absolutely still have their place. For many folks, leveraging the cloud or a small solid state drive is passable, but for others, not so much. For gamers and professionals in particular, there may be a need to store a lot of data locally, such as games, images, and video files. Luckily, manufacturers are still cranking out affordable large-capacity 3.5-inch drives for these needs.
Today, legendary company Toshiba introduces a new 8TB capacity to its existing "X300" internal desktop SATA HDD line. This series is designed for both gamers and professional users alike. Toshiba's 8TB mechanical drive spins at 7,200 rpm and features a 128MB cache. The company is including a two-year warranty for the product.
ALSO READ: Toshiba unveils TR200 64-layer 3D TLC SATA SSD
"The new 8TB model features Toshiba's cache technology, a self-contained cache algorithm with on-board buffer management, which optimizes cache allocation during read/write to provide high-level performance in real time. The X300 Series is offered in 4TB, 5TB, 6TB and 8TB capacities, all with a higher 128MB cache than P300 series, ensuring fast data access. Available in a 3.5-inch form factor, the X300 performs at 7200RPM and a SATA connection up to 6Gbit/s. Compatible with most major brands of Serial ATA enabled desktop computers, the Toshiba X300 high-precision head positioning supported by advanced format technology (physical 4KB sector) and dual stage actuator technology delivers high storage density and capacity."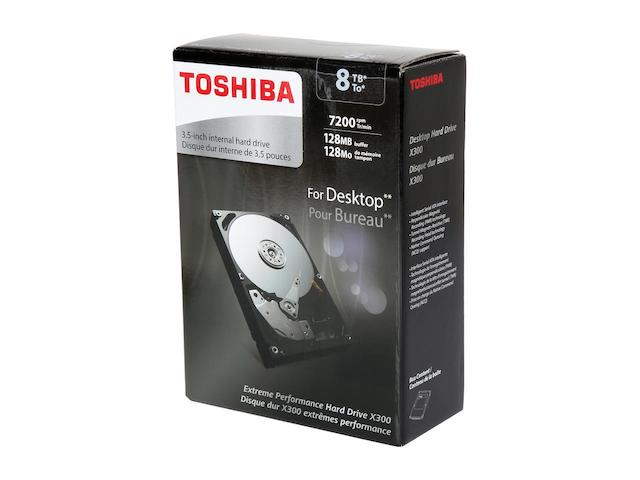 Speaking on this new capacity, Michael Cassidy, vice president of Consumer HDDs at TAEC says, "Availability of the 8TB X300 Series is a testament to Toshiba's commitment to growing the consumer HDD category and providing the tools needed to achieve varying professional workloads. Toshiba offers a full internal HDD lineup that targets specific storage applications and grows with your gaming library and digital content."
If you want to buy this drive, it can be had immediately from popular retailers such as Newegg. On that particular site, it is being sold for $269.99 here. Do you still use mechanical hard drives? Tell me why in the comments below.