McAfee launches new range of consumer security products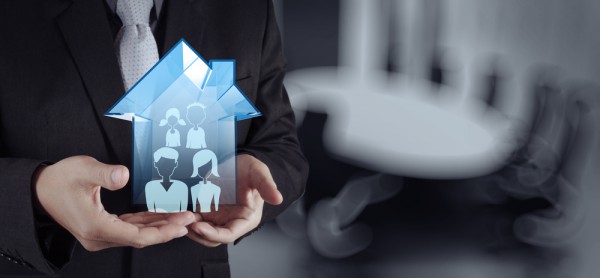 With internet threats showing no signs of slowing down, it's vital to keep all of your devices protected and this applies in the home as much as the workplace.
With the launch today of its latest consumer products, McAfee is aiming to protect against threats as well as offering online privacy and safety for the whole family.
McAfee's core security suite includes McAfee AntiVirus Plus, McAfee Internet Security, McAfee Total Protection and McAfee LiveSafe. The company says it now delivers even more efficient and effective protection from digital threats as the engine's cloud-based behavioral analytics and machine learning capabilities expand. In addition there's McAfee Secure Home Platform, McAfee Safe Family and McAfee Safe Connect, to protect connected devices in the home, offer online safety for kids and enhance online privacy.
"People intuitively know they need security software to help keep them safe online, but for them to install and keep it activated, it must work well without adversely impacting device performance," says John Giamatteo, executive vice president, consumer business group, McAfee. "McAfee's vision is to protect everything that matters to consumers with solutions that go beyond traditional anti-virus protection for PCs and mobile devices. With our expanded lineup, we're delivering security solutions that meets the needs of today's digital lifestyle."
Features of the latest Total Protection release include a next generation anti-malware engine, delivering improved protection whilst maintaining machine performance. A redesigned interface is consistent across Windows and Mac-based computers and provides users with security reports aimed at educating and informing them about the latest threats and offering personalized recommendations on how to optimize their protection. For Android users there's additional Wi-Fi security to indicate which networks are safe to use, there's also the ability to kill ransomware apps as soon as they're detected.
McAfee Secure Home Platform is aimed at guarding connected devices, including Internet of Things gadgets and appliances, on a user's home network from a variety of threats at the router level. It delivers flexible security features including device blocking and parental controls that can be managed from an easy-to-use mobile app with real time notifications.
To protect kids from exposure to inappropriate digital content it offers McAfee Safe Family. This also provides app and web usage monitoring capabilities, time controls on devices and apps, location monitoring and more.
Privacy protection is offered by McAfee Safe Connect. This allows users to securely connect to the internet through bank-grade encryption, helping protect them against attempts to capture sensitive information.
Packages are available to protect between one and 10 devices. You can find out more and download a free trial of Total Protection on the McAfee site.
Image Credit: everythingposs / depositphotos.com