Google launches Tez in India, a new digital payment app for iOS and Android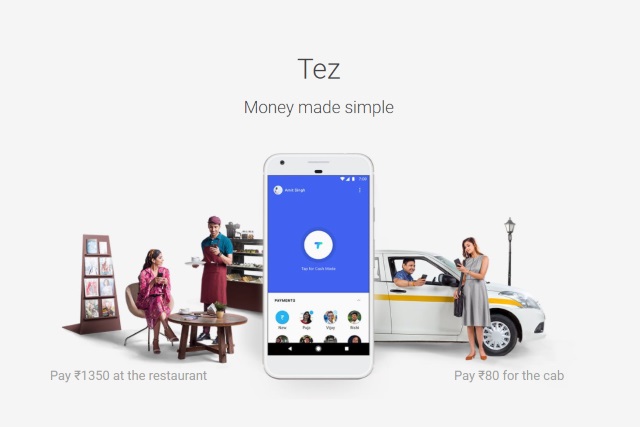 As had been widely expected, Google has unveiled its new mobile payment service for India. Called Tez, the service is Google's first step into digital payments in Asia.
Tez makes it possible for users to link their bank accounts to the app and then use their phones to make in-person payments and transfers. Support for the government-backed UPI (Unified Payments Interface) means the service is compatible with a number of major banks. At the moment, Tez is limited to India, but there appear to be plans to spread it further.
See also:
For the home user, Google describes Tez as a simple way to pay for day-to-day things: "Send money home to your family, split a dinner bill with friends, or pay the neighbourhood chaiwala. Make all payments big or small, directly from your bank account with Tez, Google's new digital payment app for India."
There's already support from a number of big-name partners, including Dominos and Jet Airways. Google is also encouraging merchants to set up a business channel so they will be able to easily accept payments using Tez.
While the service is currently only launching in India, Google has also registered the name as a trademark in Indonesia and the Philippines, so these are highly likely to be the next target markets.
More details are available at the Tez website.
You can download Tez from Google Play and the App Store.